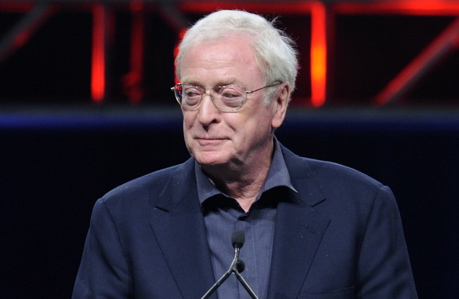 Michael Caine's birthday celebration is past – he turned 80 on March 14 – but we have one last salute to the veteran British actor.
In his honor, rather than bore you with our own impression of Sir Michael, we're going to post several loving and hilarious impressions of him by his talented British acting brethren.
Let's begin at the beginning, with the legendary impression of Caine by comic actor Peter Sellers. Rightly or wrongly, it established the phrase, "Not many people know that," as Caine's trademark line, the way everyone who does a Cary Grant impression feels the need to chirp, "Judy, Judy, Judy."
Sellers did his Michael Caine for Michael Parkinson on Parkinson, the popular broadcaster's BBC chat show, in 1972. Sellers' impression spoofed not only Caine's voice, but also the junior actor's reputation for being smart and willing to let you know it:
Probably the most frequently seen and most familiar clip of well known performers raising Caine is the one featuring Rob Brydon and Steve Coogan doing their dueling Michael Caines in The Trip, a 2010 BBC TV series (Warning: this video is NSFW):
Craig Ferguson, the Scotsman who serves as host of CBS' The Late Late Show, frequently slips into his Michael Caine impression. Here, he not only adopts the voice, but dons a blond wig and black glasses as well:
http://www.youtube.com/watch?v=CKfGRVO-PE4
Beloved in England but less familiar on this side of the pond is the Michael Caine clone served up by Paul Whitehouse. In the 1990s, he regularly appeared in a recurring sketch on BBC's Harry Enfield and Chums – Whitehouse was one of the chums – as Michael Paine, the Nosey Neighbor. Paine looked and sounded suspiciously like Michael Caine and bragged about spying on those living nearby:
Finally, why limit ourselves to others impersonating Caine when he does such a swell imitation of himself. Here, he spoofs himself for Parkinson. Take a look:
Bonus clip: Someone who posts under the name Beggybalti put up a clip on YouTube of his or her three-year-old son imitating Sir Michael, a feat apparently inspired by the child watching The Trip:
—————————-
Which Michael Caine impression do you like best?
—————————-
Read More
Filed Under: