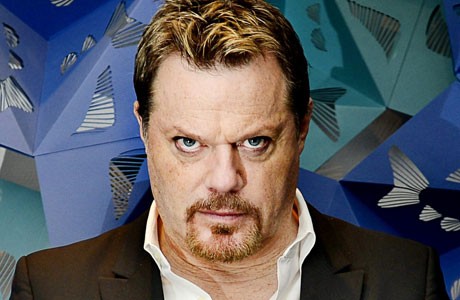 The trouble with talking to comedians on chat shows about their future plans comes when you have to try and work out if they're kidding or not. They might be talking about anything from taking a serious role in a new movie to playing the first comedy gig on the moon, and either one could be fact or comedic fantasy, and no one would know.
So, with that in mind, here's a story about Eddie Izzard, and his plans to run for Mayor of London in 2020.
Eddie is appearing on Jonathan Ross's TV show this week, and claims to be planning to put his career – acting and comedy – into "hibernation" in order to fulfil his ambition to run London (according to the Sun). Having already admitted that he would be equally keen to run for Parliament or the European Parliament, he told Jonathan that he's going to spend the rest of this decade planning for office: "It is seven years ahead but I am a transvestite with a career you have to plan.
"I will put comedy in hibernation if I can do something decent in politics."
All very laudable behaviour, but won't people be expecting the rambley, improvisatory Eddie, rather than this new, driven model? Mind you, a guy that can run 43 marathons in 51 days (as Eddie did for Comic Relief, four years ago) would have to be fairly focussed.
"I saw one poster during a marathon saying 'One life, live it' so that is what I'm trying to do. I am going to fight for humanity.
"I am proud to be British and European. I want us to be one and all of us doing well, not just one small group.
"I think I can get elected. People will grumble and say 'Oh you were interesting but now you are boring' but I will try and do it with a good heart."
And a pretty good wardrobe too.
Read More
Filed Under: