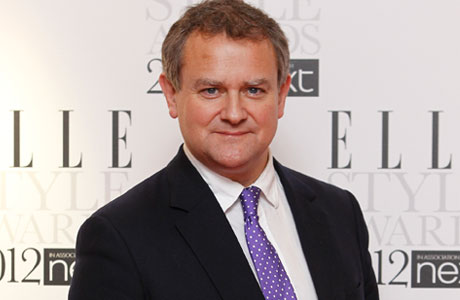 Here's a worrying thought.
Hugh Bonneville, star of Downton Abbey, thespian of note and general all-round thinking person's Lord of the Manor, has expressed a worry that the TV series that not only made him a household name (in places where Downton is a hit, obviously) but also keeps him in hot dinners, should end sooner rather than later.
His concern appears to be keeping the brand alive at the cost of the things that make it a success, namely the period in which it is set, the age and experiences of the characters, and Julian Fellowes' ability to make the passing of history sit comfortably within the world he has created.
He told the Mail: "I am sure the money men would like it to go on for ever and ever because it does sell extremely well around the world. I think the next series is nudging forward and starts six to eight months ahead from the last and I think we will start to bump into other period dramas if we are not careful time wise."
By which he presumably means Brideshead Revisited, revisited.
Ultimately though, the success of the show and the ability to spot when the time has come to close the doors to the Abbey once and for all rest on one man's shoulders, as Hugh is quick to acknowledge:
"I hope Julian quits while he is ahead but he is a wise soul… I have been in the business for 26 years and we leave the scripts to Julian. They are like Christmas presents as you never know what is going to be in them."
"I have been to his house in Dorset and each time I have grabbed the Oscar from the mantelpiece and posed for photographers, pretending it was mine."
Tell you what then, you end the series when you're good and ready, then make Downton: the Movie, and everyone can be a winner.
Read More
Filed Under: