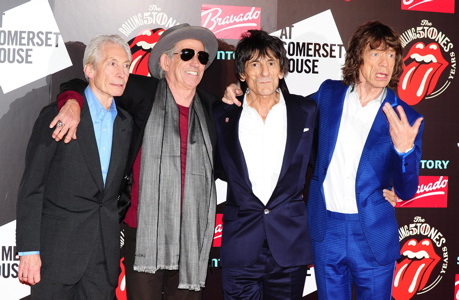 The Rolling Stones will play four concerts – two in the UK and two in the U.S. – at the end of this year.
"You must have guessed this was coming," the band members said, speaking alternate words of the announcement on YouTube. "Surely you didn't think we weren't going to do this?"
Yes, or no – depending on how you answer double negatives – many people indeed guessed that you'd do more than just release a new single to mark your 50th anniversary – but we needed to hear it from you guys.
After playing London's 02 Arena on Nov. 25 and 29, the Stones will head to Newark, New Jersey to perform at the Prudential Center on Dec. 13 and 15.
"Soon we will be back on stage playing for you in two cities that know how to rock and roll," they said.
London tickets are already on sale, for £106 – £406 ($170 – $652), with general sales starting this Friday. A Newark pre-sale period begins this Saturday, Oct. 20, with general tickets going on sale Friday October 26. Tickets in New Jersey will go for $115 – $813.
Mick Jagger also offered a tantalizing hint that there might be more than just the four year-end concerts.
"It's not going to be a long tour," he told BBC Radio 2's Chris Evans and added, without pausing, "the first bit." (via BBC News)
Read More
Filed Under: