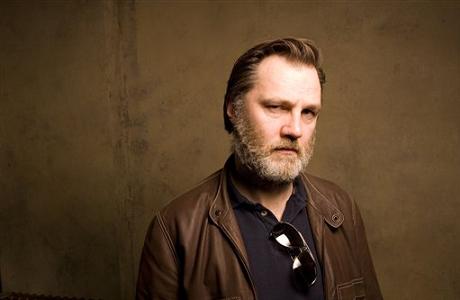 Season three of The Walking Dead, AMC's post-apocalyptic thriller, premieres on Sunday, with British actor David Morrissey as The Governor.
The self declared Governor, whose name is actually Brian Blake, appears in the original comic book series the TV show is based on. Blake initially comes across as a fair and focused leader but is seduced by power and control. To give you an idea of what he is capable of, he keeps his zombified niece tied up in his apartment and feeds her severed limbs of people he does not like.  
Two episodes into the second season of The Walking Dead it was confirmed by AMC that a third season would be happening. With such a seamless success rate you'd think AMC would have the pick of the litter in terms of casting.
So, why David Morrissey?
Well, while he may be new to mainstream America, we've known about him for awhile: he appeared on classic BBC America programs like the musical thriller Viva Blackpool and the political thriller State of Play. And was one of the greatest guest stars on Doctor Who.
Let's take a peek at a handful of great roles leading up to his debut on AMC.
Macbeth (2011) Liverpool's Everyman Theater

Thorne (2010)

Doctor Who (2008)

Viva Blackpool (2004) Blackpool in the UK

State of Play (2003)


Are you looking forward to seeing David Morrissey in The Walking Dead?
Read More
Filed Under: