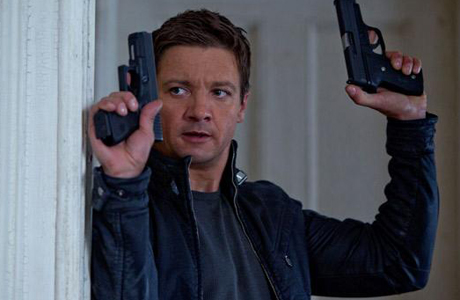 Bourne is reborn, or at least rebooted, in The Bourne Legacy, the fourth film in the popular action thriller series. It opened this weekend (August 10) with English actress Rachel Weisz in a major role.
The Bourne films are Hollywood's most successful American answer and update to the long-running, British James Bond series.
There are, of course, important differences between the two film franchises. One's shaken and the other's stirred. Just kidding.
Getting serious, the official Bond series has always been thoroughly British, an inclusive adjective considering that James Bond has been played by a Scotsman (Sean Connery), an Australian (George Lazenby, who was in only one movie) and an Irishman (Pierce Brosnan), along with Englishmen Roger Moore, Timothy Dalton (who was born in Wales to an English father) and Daniel Craig, the current Agent 007 (and also real life husband to Weisz).
More to the point, Bond is employed by, works on behalf of and is loyal to the UK's Secret Intelligence Service, also known as MI6.
In contrast, the Bourne series is American but takes a wary attitude toward the U.S.'s intelligence apparatus, which is often depicted in the films as run by malevolent bureaucrats and military men only too willing to cross ethical lines. Jason Bourne (played by Yank Matt Damon) is a CIA-trained assassin suffering from amnesia who slowly figures out just how seriously the agency has done him wrong. Bourne spends much of the first three films running from and attempting to outwit his one-time employers, who are intent on destroying him.
From the start, British talent played a major role in the success of the Bourne films. The Bourne Identity (20002) prominently featured both Brian Cox and Clive Owen. The Bourne Supremacy (2004) again showcased Cox and was directed by Englishman Paul Greengrass (Bloody Sunday), who also handled the helming duties on The Bourne Ultimatum (2007).  The third film was notable for casting Brits Paddy Considine and Albert Finney in sizable roles.
British locations also were showcased in Ultimatum, with a particularly spectacular chase and shoot-out taking place in London's Waterloo Station. And the movie's studio-shot portions were filmed at Pinewood Studios, just west of the UK capital.
The latest film in the series, The Bourne Legacy, keeps up the tradition of depending on British talent, with Oscar winner Weisz shining in a leading role. Considine and Finney both turn up in blink-and-you-miss-it cameos, which reprise their roles from Ultimatum, along with revising Waterloo Station as a setting.
Legacy stars Jeremy Renner as its Jason Bourne/Matt Damon stand-in. The star of The Hurt Locker plays a newly created character, Aaron Cross. Like Bourne, Cross is a crack operative for a secret government program who, shortly after the film begins, finds himself on the run from the very agencies that employed and trained him.
He soon joins forces with Weisz's character, a government research scientist who also has been marked for extermination for knowing too much. Together, these two must outfox and outrun a battery of trained killers intent on obliterating them.
Weisz, speaking with a convincing American accent, more than holds her own amidst all the running and shooting, ably conveying both her character's terror and pluck.
The Bourne Legacy may not have the moral dimension of the first trio of films, in which Jason Bourne had to come to terms with his past actions as a government assassin. But this latest movie in the series does offer plenty of action and the chilling sense of pervasive conspiracy we've come to expect in the Bourne series. Most important, it leaves one enthusiastically primed one for a continuation of the series.
Now, if only Bond and Bourne would join forces, a sort of spy version of The Avengers. I'd happily pay double to see that.
———————————
If you had to choose, whom would you kick out of bed, James Bond or Jason Bourne?
———————————
Read More
Filed Under: