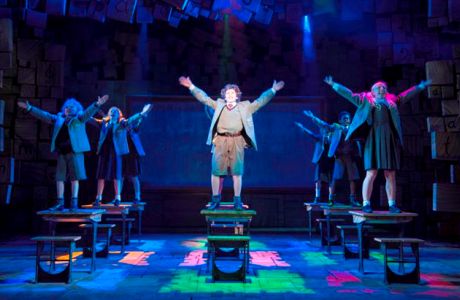 London's thriving theater scene has produced some of the most popular plays and musicals in the world. Hit shows such as Billy Elliot, War Horse, and The History Boys had their runs in London before gracing the Broadway stage. We've rounded up our top ten London theater picks of the season. For those of you lucky enough to be in town this summer, don't miss out on these fantastic productions.
1. Matilda the Musical
Starring: Hayley Canham, Cleo Demetriou, Jade Marner, Isobelle Molloy and Eleanor Worthington Cox, sharing the role of Matilda.
Playwright David Kelly teamed up with the hilarious Australian comedian Tim Minchin to adapt Roald Dahl's beloved children's book Matilda into this year's biggest British musical. Matilda the Musical dominated the prestigious Olivier Awards this year, winning a record seven awards.
Tony winner James Corden (One Man, Two Guvnors) recently sang the show's praises:
Playing at the Cambridge Theatre, booking until February 17, 2013

2. Sweeney Todd
Starring: Michael Ball and Imelda Staunton
Harry Potter fans know Imelda Staunton can play one mean baddie from her role as Professor Umbridge, but critics and audiences have been shocked by West-End darling Michael Ball's menacing performance as the demon barber of Fleet Street. These two make a delightfully murderous pair in Stephen Sondheim's Sweeney Todd.
Playing at Adelphi Theatre, booking until September 22

3. Singin' in the Rain
Starring: Adam Cooper, Daniel Crossley, Scarlett Strallen, Katherine Kingsley
Check out this stage adaptation of the Hollywood classic for some feel-good nostalgia. No galoshes required.
Playing at Palace Theatre, booking until February 23, 2013

4. Long Day's Journey into Night
Starring: David Suchet, Laurie Metcalf
The Brits take a stab at American playwright Eugene O'Neill's Pulitzer prize-winning masterpiece, and the results are profoundly moving.
Playing at the Apollo until August 18, 2013
5. Henry V
Starring: Jamie Parker, Brid Brennan, Graham Butler, Nigel Cooke
See Shakespeare the way it was originally intended in the Globe's open-aired theatre—minus the fleas and the stench. Groundling tickets are only five pounds!
Playing at Shakespeare's Globe Theatre until August 26

6. Chariots of Fire
Starring: James McArdle, Mark Edel-Hunt
Just in time for the London Games, this stage adaption of the Oscar winning film recounts the real-life story of two British athletes in 1924's Paris Games. Cue the cheesy inspirational music! You know the one.
Playing at Gielgud Theatre, booking until November 10

7. Matthew Bourne's Play Without Words
Not a single word is uttered in this play, yet Bourne's sensual choreography masterfully conveys all the sex, lies, and intrigue set in 1960's Chelsea.
Playing at Norwich Theatre Royal until August 11

8. Hedda Gabler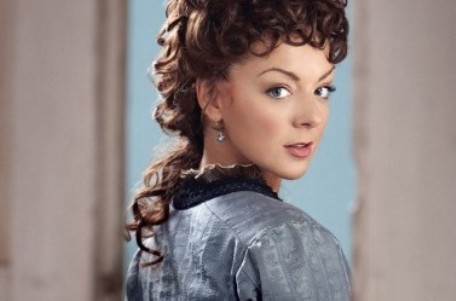 Starring: Sheridan Smith, Buffy Davis, Darrell D'Silva, Daniel Lapaine, Anne Reid, Adrian Scarborough, Fenella Woolgar
Olivier-award winning actress and Gavin and Stacey star Sheridan Smith will soon be playing the title role in Hedda Gabler. The play follows Hedda Gabler in her downward spiral from disillusionment to self-destruction as she struggles with the challenges of societal expectations.
Playing at the Old Vic from September 5 to November 10

9. The Curious Incident of the Dog in the Night-Time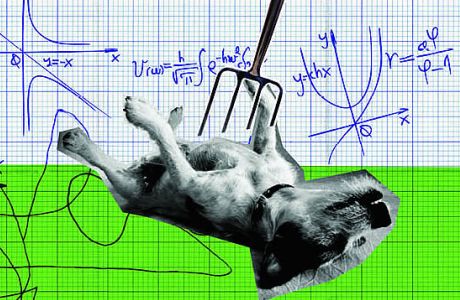 Starring: Luke Treadaway, Niamh Cusack, Paul Ritter, Una Stubbs, Nicola Walker
This stage adaptation of the hit novel is generating early buzz, especially because of its connections to the massively successful War Horse. War Horse Alumni includes director Marianne Elliott, composer Adrian Sutton, and actor Luke Treadaway starring as Christopher, a presumably autistic boy who attempts to solve the murder of his neighbor's dog.
Playing at the Cottesloe Theatre from July 24 to October 27

10. Posh
Starring: Joshua Maguire, Simon Shepherd, Leo Bill
This brutal satire follows the antics of a group of privileged young men and explores what goes on behind closed doors of an elite Oxford dining group, aptly named the Riot Club. Any resemblance to real politici— err– persons, living or dead, is purely coincidental.
Playing at the Duke of York's Theatre until August 4
Read More
Filed Under: