• Every now and then – well, quite frequently, actually – Top Gear discusses, at length, cars whose names we've never even heard of. Take for example, the Zonda. It sounds like a Simpsons gray market joke on Honda, but it isn't. It's a high-end car from Pagani, a car company in Italy.  And now that we've learned that it exists, it turns out they're not even being made anymore – 2011 marked the end for the Zonda. Only 200 or so were made.
But they're going to be replaced by a car with a more challenging name. And it's one of the cars that the folks at Top Gear UK are really looking forward to this year.
"2012," says Top Gear's UK site, "will be the year of the Huayra."
And it only costs £850,000 ($1,327,000).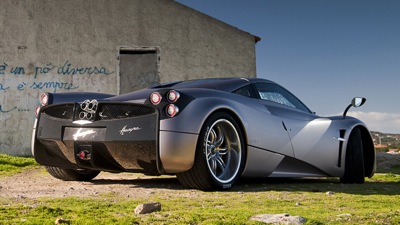 Top Gear is also looking forward to a hybrid Porsche, the 918 Spider – at £645,000 ($1,000,000) it's going to have to run a long time before you'll get your savings back in fuel efficiency. Only 918 will be made – there's no word on how they picked that exact number, though. (Why not 917 or 919?)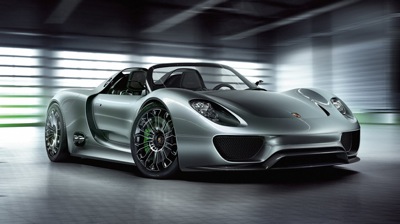 Then there's the Jaguar C-X16: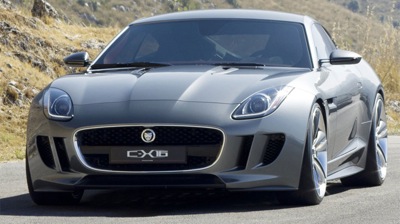 See the others cars the boys are salivating over, and you can see even more in the newest issue of Top Gear magazine, out this week.
• Top Gear UK also had some fun with the past "year in numbers." Did you know that 32.5 trillion insects met their deaths against the front of cars in the U.S? The 15,000,000,000th Ford Fiesta rolled off the assembly line in 2011. 3,900,000,000 gallons of gas were wasted in traffic jams in the U.S. alone last year. Take a look at the rest of the amazing stats, right here.
• Last week, each of the guys named his favorite car of the year. James May's car was the extended range electric car, the Fisker Karma. "I'm voting purely on the grounds of greatness," says James, "and this is a great car."
Here he is with the car and a large amphibious reptile.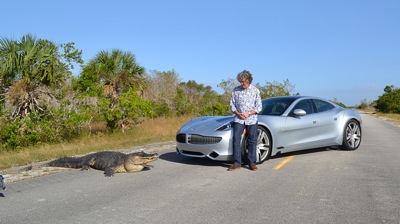 Richard Hammond's favorite car is the BMW 1 Series M Coupe. "It's brilliant," he says. "Nothing I have driven comes close for steerable, chuckable, laugh-out-loudable lunacy while always having a sense that this thing might just be, in the right hands, a bloody good track car."
Jeremy Clarkson's choice: the Range Rover Evoque, which also happens to be the Top Gear Car of the Year.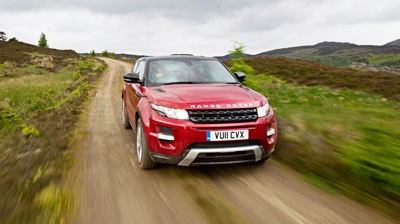 Finally, The Stig weighs in with a highly idiosyncratic choice: the BAC Mono, a single-seater designed by two brothers. "This is the ultimate antisocial racer for the ultimate antisocial racer," writes Top Gear.
One last note: are you watching the latest "lost" season of Top Gear, airing for the first time on BBC America? You can find back-to-back episodes from Season 3 Mondays at 8/7c.
Read More
Filed Under: