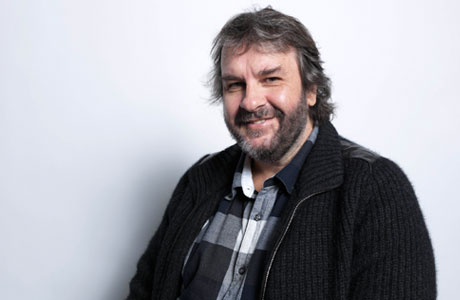 In just a few days, filmmaker Peter Jackson will return to the Hobbit movies after spending a brief time at the Sundance Film Festival promoting the documentary West of Memphis, which he co-produced.
As regards the progress of The Hobbit movies, he says: "We are starting shooting again and got another hundred days of shooting to go, and that takes us through to July, and then we've shot both movies."
Asked if he was happy with the way it's all been going, he replied: "So far, I'm thrilled. Absolutely thrilled."
The documentary West of Memphis is an investigation into the case of the so-called West Memphis Three. It centers on three men found guilty of the grisly 1993 murder of three eight-year-old Arkansas boys.
The alleged innocence of the men has been championed by their numerous supporters — including some celebrities – who view the case as a miscarriage of justice.
Jackson personally funded efforts to exonerate the men.
The director says: "It's not just about these three guys and these three boys that got killed, it's about the way that the justice system can go wrong. The way that it can derail, and so if this particular film about this particular case can show us how easily that can happen, then maybe it can make a change for other similar cases."
There has been another documentary series on the West Memphis Three, but this new endeavor introduces some powerful additional testimony that points the finger at a possible suspect.
The men convicted of the crime were finally freed last August after being imprisoned for 18 years. But they weren't exonerated. On the basis of an unusual Arkansas legal precedent, they were allowed to assert their innocence while pleading guilty in exchange for their freedom.
Jackson says, "It's not over. There is no ending. Our involvement with the case will continue because not only do we totally believe that these three guys should be pardoned, given an exoneration, [but] there's also a killer that murdered three young kids that the state seemed to be not motivated to go and find that person."
Read More
Filed Under: