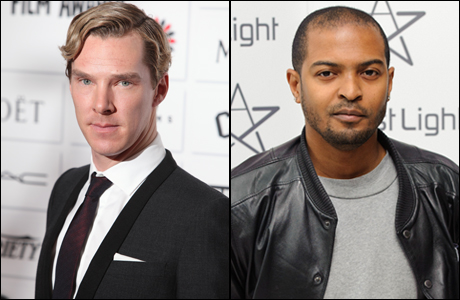 UPDATED: Here are two big reasons for the world to survive 2012: earlier today, former Doctor Who star Noel Clarke (a.k.a. Mickey Smith) had been cast in J.J. Abrams's follow-up to his mega-successful reboot of Star Trek. Variety revealed only sketchy details about who Clarke would play, only reporting that his character would be "family man with a wife and young daughter."
Now comes the added bombshell from Deadline that Sherlock star Benedict Cumberbatch (!) would also be joining Star Trek 2 as a villain. Holy Moffat-verse, Batman! Way to bring those disparate fan bases together. Mr. Abrams is certainly tapping that British well dry, what with Simon Pegg returning and Alice Eve already announced for the new movie, set for release on May 17, 2013. But are we mad at him? Not in the slightest.
How excited are you for Benedict and Noel to join the new Star Trek? What roles would you like to see them play?
Read More
Filed Under: