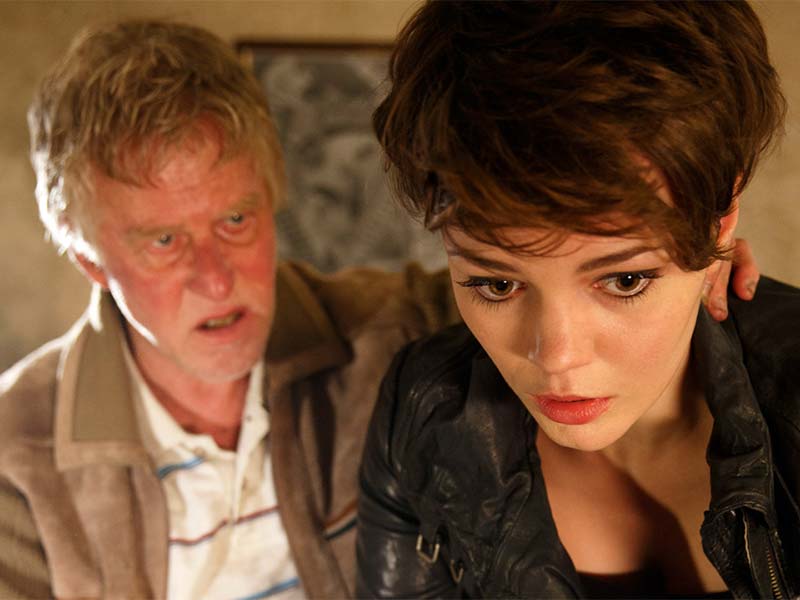 Season 5 — Episode 5
Episode 5
Alex's investigation into the hotel suicides leads her through a string of suspect characters, honing in on the most dangerous one of them all - the Devil.
Show Full Recap
Full Recap
Tom falls head over heels in lust with Natasha when she runs into the hotel looking for protection from an attack. She needs a job and Tom needs her close, so things are looking pretty ideal—until her bleeding hand attracts Hal's attention.
Coming down hard from blood withdrawal, Hal can't bear have an attractive, bleeding girl around. When Natasha offers him a way to control his bloodlust to prevent him from killing, Hal is anguished—but he agrees. However, it turns out Natasha has a hidden motive behind her seeming selflessness, and the more she falls for Tom, the more difficult her mission becomes.
Meanwhile, Alex is positive there's something suspect about hotel resident Captain Hatch. Reeling from the suicides in the hotel, Alex is determined to pin the blame on someone. And the closer her investigation comes to the Devil, the greater the danger grows.