About the Show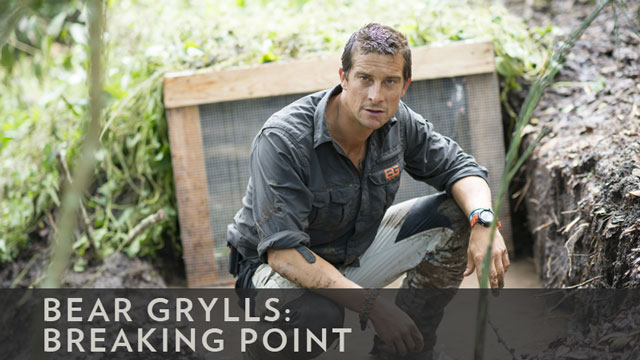 About the Show
Bear Grylls is taking 12 ordinary people out to confront their extraordinary fears in some of the toughest places on Earth. Bear's reputation is on the line in each challenging episode, as he pushes two people to face the phobias and anxieties that dominate their lives.
Bear's masterplan unfolds over a three day wilderness journey, which he's mapped out meticulously, to take his terrified companions to their Breaking Point — and beyond. Often self-filming to reveal his inner-most thoughts and concerns, this is Bear Grylls as he's never been seen before.
To stand a chance of helping people overcome the anxieties that are ruining their lives, Bear knows he needs to win their trust, but he also needs to be tough. He's offering a potentially life-changing experience, but some of his companions have been avoiding these issues their entire lives. So, out in the wild with no distractions, influences or the option of running away, Bear will take them through increasingly difficult challenges to gradually expose them to their worst nightmares. If his plan works, they'll overcome their fears for good.