Back in March, we had the happy tale of Social Bite, the coffee shop that has woven support for the homeless people of Edinburgh into their business model, and managed to secure celebrity support from George Clooney. He had pledged to visit the cafe and offered a seat at a private lunch as a prize for one lucky customer.
And today he made good on that promise, visiting the premises, having his picture taken with staff, taking Heather McGowan from Glasgow off to lunch and bringing the traffic to a halt in the street outside.
Here's how his visit panned out:
If you're unfamiliar with the cafe's mission statement, Social Bite is a chain of five cafes in Scotland; they were set up by Josh Littlejohn. They offer direct employment to staff with experience of being homeless (around a quarter of their staff, currently), and encourage customers to put money behind the counter for homeless people to get a free drink and something to eat.
They also created a loyalty card that racks up points towards a free meal and hot drink, just like other cafes, only their points provide a meal for a homeless person.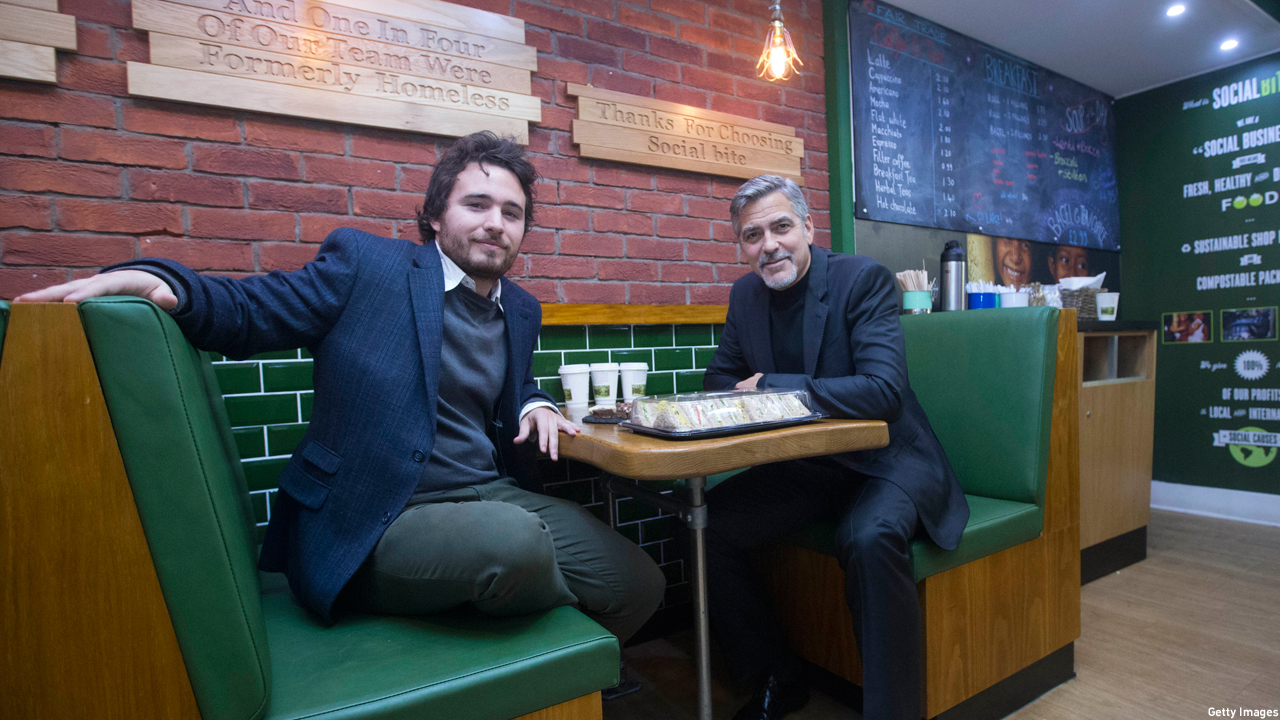 Before he arrived, Josh told the BBC: "The staff are unbelievably excited about George's visit. He's one of the most famous people on the planet and we are looking forward to introducing him to the Social Bite concept."
See more:
Fancy Dinner With George Clooney? Go to Scotland
WATCH: Hugh Laurie and George Clooney in 'Tomorrowland'
WATCH: First Look at George Clooney in 'Downton Abbey'
The Brit List: Interview with George Clooney on the BAFTA Red Carpet
Read More
Filed Under: