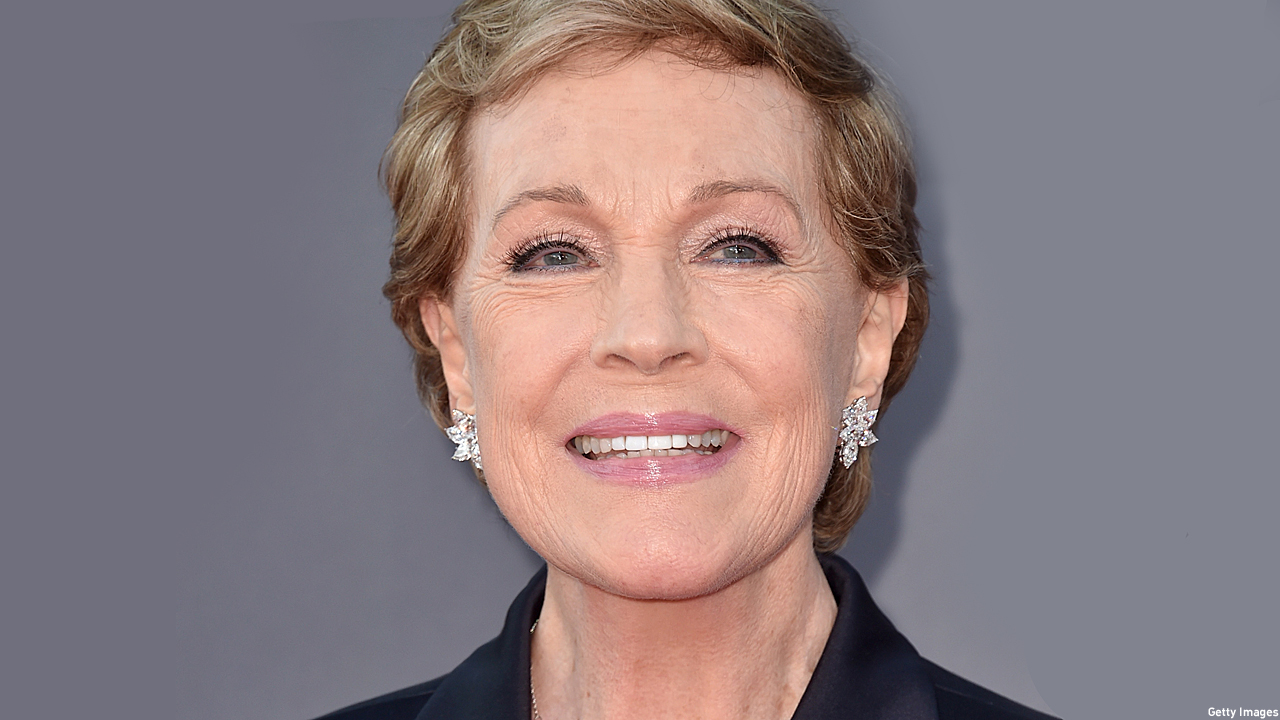 Today (October 1) is the 80th birthday of a giant of modern entertainment. Julie Andrews has been wowing audiences on stage and screen since her teens—her West End debut was in 1948—and will remain a firm favorite of children everywhere thanks to two particularly iconic performances. She's a true all-rounder, a multiple award-winning actress and stage musical performer who boasted, in her prime, a four-octave vocal range. And even when a botched surgery on her vocal cords silenced that mighty instrument, she still went on to enchant children the world over with her roles in The Princess Diaries and Despicable Me.
Here are just five reasons to wish her a very happy birthday:
Rodgers and Hammerstein's Cinderella (1957)
This production arrived during TV's first flush of success, when it was still figuring out exactly what it could do. This was the sole Rogers and Hammerstein musical written expressly for television, and was a huge hit, reaching 100 million viewers on March 31, 1957. Julie was 22 at the time, and had been in the frame for the lead role since the project was first commissioned.
Mary Poppins (1964)
We'll get to the skill involved in making tongue-twisters like "Supercalifragilisticexpialidocious" seem effortless in a moment, but let's just consider what we would currently be had Mary Poppins not been made. No Nanny McPhee movies, for starters. No fun to be had laughing at Dick Van Dyke's attempt at a Cockney accent, no "Chim Chim Cheree," no "Let's Go Fly a Kite" and definitely no Missy in Doctor Who. Mary Poppins is a practically perfect movie, and Julie Andrews is a practically perfect Poppins.
Note: Nothing Disney does with the Mary Poppins sequel can dilute the original.
The Sound of Music (1965)
There are no shortage of wonderful clips from The Sound of Music, because The Sound of Music is a wonderful thing, but this takes the cake simply because it must have been an utter swine to sing. Tongue-twisters, goat voices AND yodeling in a song, and the entire story acted out by puppets? You've really got to be good to sell that as entertainment.
Thoroughly Modern Millie (1967)
Granted, this doesn't figure quite as largely in the Andrews canon as either Poppins or Music, but it has a good portion of the charm of both, and a soundtrack full of fizzing charleston parodies and that miraculous voice again, so it deserves to be celebrated.
Despicable Me (2010)
The minions may have taken all the attention, but Julie's turn as the villainous Gru's cold and unencouraging mother introduced her to a fresh generation, and her eastern European accent is more than a match for Steve Carell's.
See more:
Snapshot: 50 Years of Dame Julie Andrews
WATCH: 17 British Celebs Starring on 'Sesame Street'
5 British Actresses Who Were Child Stars
Disney is Working on a Sequel to 'Mary Poppins'
Read More
Filed Under: