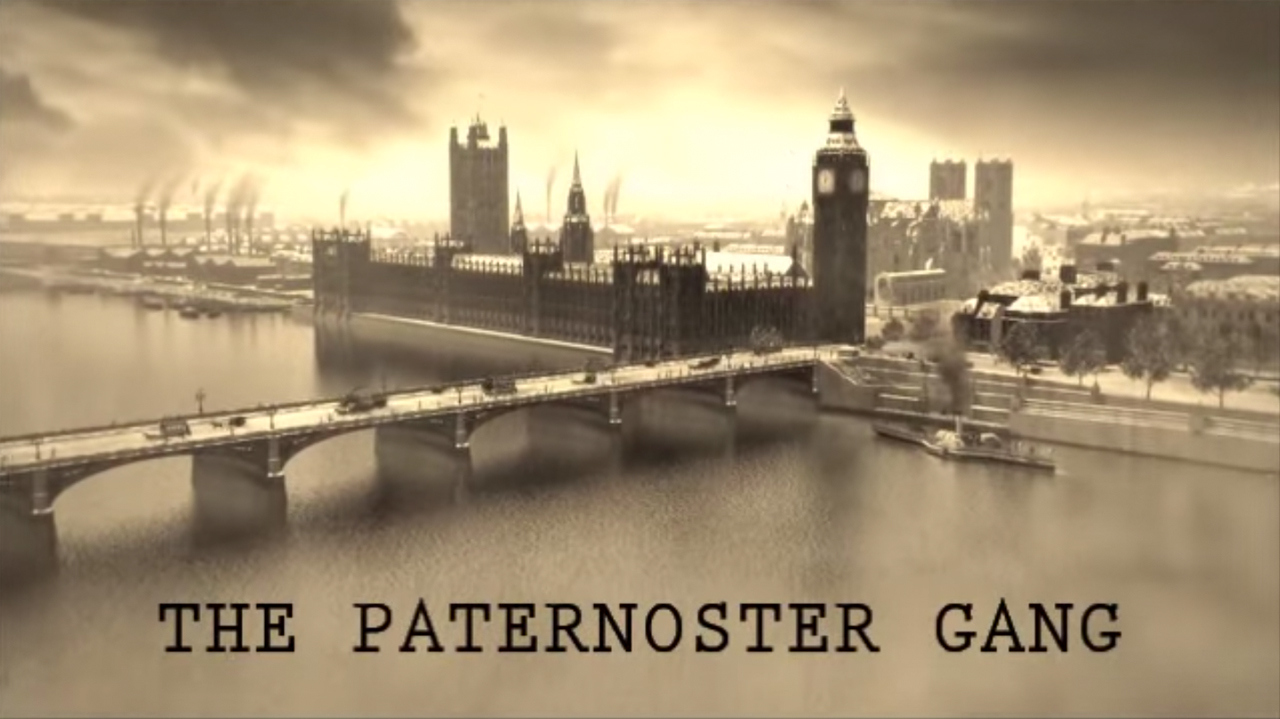 Welcome to this week's Doctor Who's Day Roundup, a gift-stuffed sack on the back of a blue sleigh traveling through space and time and driven by a stern-looking man in shades.
And this week we will mostly be cock-a-hoop at the conclusion of "The Witch's Familiar" and the wondrous things that happened. Missy poked Davros in the eye! Davros turned out to have other eyes all along! Clara was a Dalek again!
All of which we'll get to in a moment (and there are 10 things you may not know about the episode here), but before we start, take a look at this glorious fan-made trailer for a fictitious spin-off from Doctor Who, starring The Paternoster Gang.
Shades of Sherlock with Doctor Who monsters? Where do we sign?
Here's what else is going on in space and time this week:
• Once again, the fan art reaction to a new episode of Doctor Who (which U.S. cable subscribers can watch via AMC.com) has been immediate and hugely gratifying. Like this:
And this:
This is particularly good:
• And while we're at it, Stuart Manning's posters for both episodes of the two-part adventure are as grand as ever:
My posters for today's #DoctorWho double-bill – The Magician's Apprentice/The Witch's Familiar, 3.15pm on @BBCOne. pic.twitter.com/A65CTQw5rT

— Stuart Manning (@stuart_manning) September 27, 2015
• There's a sheaf of Doctor Who Extra videos to peruse too. Steven Moffat and Peter Capaldi love Davros:
• Nicholas Briggs on delivering the voices of a roomful of Daleks:
• Peter Capaldi drives Davros's chair:
• Jenna Coleman on working with Michelle Gomez:
• Joey Price on playing young Davros:
• Jenna Coleman on being strung up by Missy:
• Michelle and Jenna on entering a Dalek:
• Michelle loves Dalek fashion:
• And she could definitely take down Davros, even without poking him in the eye:
• Slipknot singer Corey Taylor is lending his scream to a future Doctor Who monster.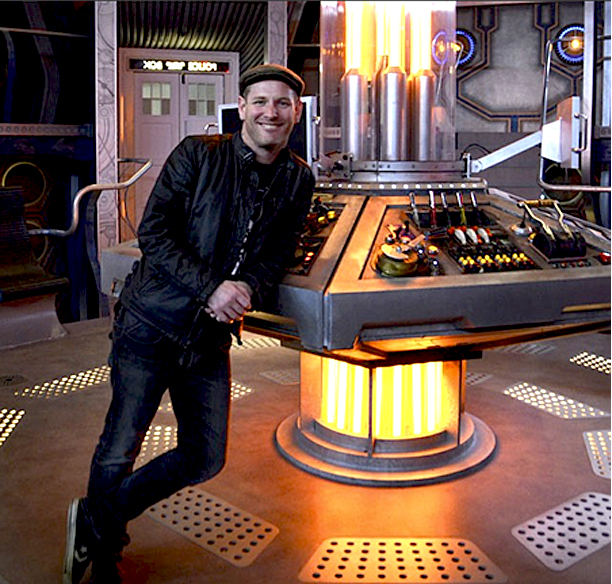 • Karen Gillan added her voice to the Twitter #15SecondShakespeare challenge:
My #15SecondShakespeare thanks @r_jacz and I nominate @imrosemciver and @jenmorrisonlive https://t.co/NjwzCf1FBN

— Karen Gillan (@karengillan) September 23, 2015
• And so did Arthur Darvill:
Hey. @davidfynn here is my #15secondShakespeare I nominate @neilhimself @JoeSims10 pic.twitter.com/dLl5tOARd0

— Arthur Darvill (@RattyBurvil) September 23, 2015
• Peter Capaldi answered fan questions for BBC AMERICA:
• He also met the winners of the video competition Mission Dalek.
• Michelle Gomez answers a few questions for TV Guide:
• The Doctor's amp, revealed:
• Wil Wheaton has spotted a familiar figure among Sheldon Cooper's desk furniture on the set of The Big Bang Theory:
The attention to detail on the Big Bang Theory set always delights me. This is on Sheldon's desk. pic.twitter.com/MXd7VRDq3F

— Wil Wheaton (@wilw) September 25, 2015
• Doctor Who: The Fan Show discusses "The Magician's Apprentice":
• Here's the trailer for "Under the Lake," next week's adventure:
• And finally, this is a little long, but it's the first convention Q&A Jenna Coleman has attended since it was announced she is leaving Doctor Who, so it's well worth a look, especially for the section on the "Moffat Loop" when she and Peter are reading scripts:
TTFN!
Read More
Filed Under: