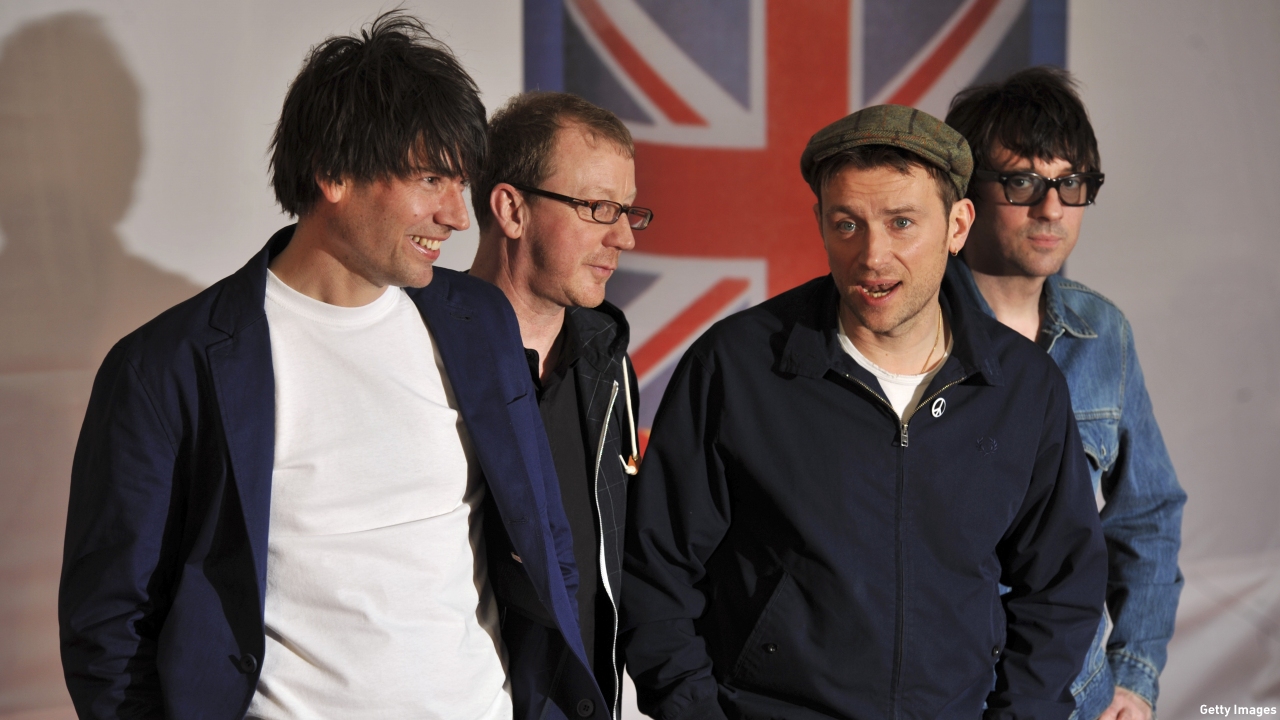 This week marks a significant anniversary in the history of Britpop, as it's 20 years since Blur and Oasis released competing singles ("Country House" and "Roll With It") on the same day in a much-hyped battle to reach the top of the British charts, a battle that was won by Blur. This huge publicity event represented the peak of Britpop—a genre of indie music focused around guitar bands, fervent and proud "Britishness" and a rejection of early '90s American alternative rock—as, within two years, almost all the bands involved had either moved on in their style or disintegrated entirely.
But Britpop, though it isn't always looked back on fondly by those who were there at the time, was far more than just Blur versus Oasis. During the five years or so that represented the genre's heyday, there were several great albums and singles released that still stand the test of time two decades on. So, on the assumption that if you're interested in Britpop you'll already know Blur and Oasis (and Pulp, the third titan of the genre who put out arguably its greatest single in the form of "Common People"), here are ten other lesser-known singles that are just as worthy of attention.
Suede – "Animal Nitrate" (1993)
Suede (known in the U.S. as "The London Suede" due to an American singer of the same name) was a reasonably successful band in their own right, but after being one of the earliest bands to be labeled Britpop, their initial feud with Blur was later overshadowed by the Oasis battle. This, the biggest hit from their 1993 debut album, was written by singer Brett Anderson about his ex-girlfriend Justine Frischmann (better known as the singer of Elastica) and her new squeeze… Blur's Damon Albarn.
Ash – "Girl From Mars" (1995)
The members of Ash were still three Northern Irish schoolboys awaiting the results of their A-Level exams when they first burst on to the scene, and their debut album 1977 was named after the year they were born. Their first charting single "Girl From Mars" was released in July 1995, and it remains one of the most quintessential summer-soundtracking indie pop singles ever released.
Longpigs – "She Said" (1995)
This highly-regarded Sheffield group originally formed in 1993, but a series of setbacks meant that they weren't able to release their first single until 1995. "She Said" initially charted outside the U.K. Top 40, but after the moderate success of their 1996 album The Sun is Often Out, it was re-released and became their biggest hit, charting at No. 16. Guitarist Richard Hawley now has a successful career as a solo singer and has been nominated for the Mercury Music Prize on two occasions.
Menswear – "Being Brave" (1996)
Nothing symbolizes the excessive hype that often surrounded Britpop bands than the rise of Menswear, a band who didn't even actually exist when their members Johnny Dean and Chris Gentry described themselves in a magazine feature as "a top new unsigned band." Quickly pulling together a group, they became the subject of a record label bidding war before they had a full album's worth of songs written, and they eventually released their album Nuisance in 1995. As a result, they were often viewed with suspicion (and sometimes outright derision) by their peers, but beneath the surface hype they were capable of a good tune, as demonstrated by this contemplative final single from the record.
Sleeper – "Sale of the Century" (1996)
It's fair to say that Britpop was often a predominantly male genre, so bands that had female members tended to stand out. Nowhere was this more apparent than with Sleeper, where the media attention granted to singer Louise Wener was at odds with the largely anonymous status of the remaining male members of the band. This single from their second album, The It Girl, was their undoubted high point. Wener is a successful novelist nowadays, and in 2011 wrote Just For One Day, a memoir of her time as a Britpop superstar.
The Bluetones – "Slight Return" (1996)
Debuting in 1996 with their album Expecting to Fly—from which this incredibly catchy number was the second single—the Bluetones ended up being one of the longest-serving Britpop bands. They were still active up until 2011, when they split following a farewell tour having released their last album the year before. But they have recently announced plans for a U.K. comeback tour.
Super Furry Animals – "Something 4 The Weekend" (1996)
The Welsh outfit, affectionately referred to as the "Super Furries", is one of the most critically-acclaimed and enduring acts to come out of the Britpop scene. This single (which shouldn't be confused with the similarly named but equally excellent song by The Divine Comedy that was released only a month before it) had actually appeared in a slightly different form on their debut album Fuzzy Logic, but it was reworked for its standalone release in July 1996. Unusually, SFA actually enjoyed more commercial success after the Britpop bubble had died down: Their 2001 album Rings Around The World was their highest-charting in the U.K. and, along with follow-up Phantom Power, made it onto the Billboard Independent Albums Chart.
Lush – "Ladykillers" (1996)
Led by singer Miki Berenyi, Lush had actually been around since the late 1980s and were most readily associated with the earlier "shoegazing" indie genre. But like many bands of the time, they were swept up into the Britpop craze, and their third and final album Lovelife owed a much greater stylistic influence to it. Both "Single Girl" and "Ladykillers" were particularly strong singles from the album, and the latter also made it on to the U.S. Modern Rock Tracks chart.
David Devant & His Spirit Wife – "Ginger" (1997)
Britpop was slowing down as a trend by 1997: Blur had begun to move away from the style entirely; Oasis released the poorly-received Be Here Now; and with the rise of the Spice Girls, it was no longer possible to get a hit single just by singing in an English accent over guitars. But in the dying throes of the genre's popularity, there were still some pretty great and idiosyncratic acts arriving. None more so than this Brighton-based art-rock band, who may not have troubled the upper reaches of the charts but inspired a fervent following nevertheless. They also served as the "house band," with this song as the theme tune, for a 1996 sitcom called Asylum, which was notable for being the first time Simon Pegg, Edgar Wright and Jessica Hynes worked together.
Rialto – "Monday Morning 5:19" (1998)
One of the last great Britpop singles, this song seemed to be inspired by the darker take of the likes of Pulp, and arguably paved the way for more introspective post-Britpop bands like Travis and Coldplay. Sadly, although managing a minor chart hit with both this single and the accompanying album, Rialto weren't around to reap the benefits: They did release a second album in 2001, but it passed by almost entirely unnoticed, and they split shortly afterwards.
Which are your favorite Britpop tracks?
See more:
10 Britpop-Era Bands Still Around in 2014
WATCH: Pulp and the Reunion Documentaries of Britpop
WATCH: Noel Gallagher and Damon Albarn End Britpop Feud
Read More
Filed Under: