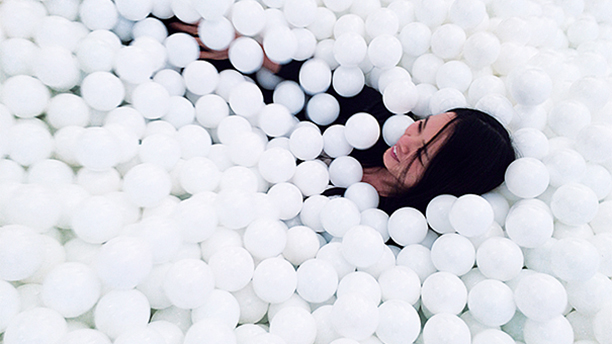 Pearlfisher, a design company based in London with an office in NYC, has had a light bulb idea, turning part of their studio into a ball pit.
When you think of a ball pit, your mind might drift to the kiddy section of a McDonald's with brightly colored balls (and germs).
Pearlfisher's pit is filled with 81,000 white balls, in a white room, giving off a clean, serene feeling.
You can watch the installation and staffers enjoying a therapeutic moment below:
The group describes their brainstorm on their YouTube page: "We decided to celebrate how childlike fun and freedom encourages and promotes pure creativity by turning part of our studio into a ball pit."
The pit opened in late January, and is open to the public, but due to high demand all of the spots have already been booked. Not all is lost: Time Out London is offering five lucky readers a second chance by winning a set of tickets each. The pit will be running through February 15, and the Time Out London winners will be invited to join in one last jump after that date.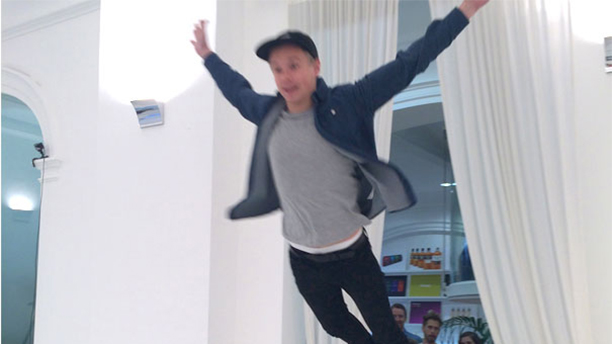 Pearlfisher's website promises more immersive art exhibits like the above. You can keep an eye on their Facebook page for more updates.
Are you now tempted to re-create this in you own living room?
See More:
WATCH: First Cereal Cafe Opens in East London
British Calendar Features the "Dullest" Men in U.K.
PHOTOS: British Dad Creates Hoover Family to Avoid Housekeeping
Read More
Filed Under: