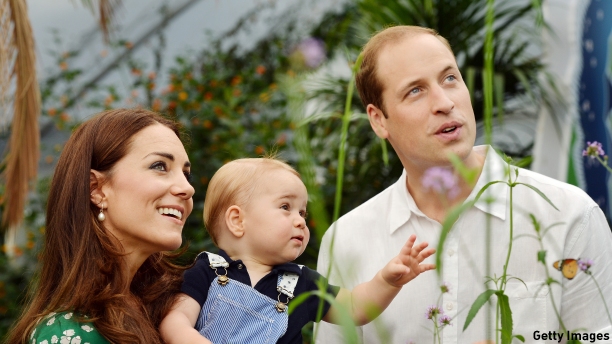 2014 was a busy year for anyone interested in British culture and news — and the same looks set to be true of 2015, with all manner of exciting events set to take place. Here's our look at ten of the most notable likely stories of the year, including several events you might want to consider checking out if you're heading over to the U.K. any time soon…
1. The royal birth
The Duke and Duchess of Cambridge, Prince William and Catherine, are expecting their second child in April, following the birth of Prince George in July 2013. When born, the new Prince or Princess will be fourth in line to the British throne, behind George, William and Prince Charles.
In addition, 2015 is the year in which Queen Elizabeth II is set to surpass Queen Victoria as the longest-reigning monarch in British history. The landmark date is September 9.
2. Benedict Cumberbatch as Hamlet
Did you manage to get tickets to see Benedict Cumberbatch playing the great Shakespearean role at London's Barbican Centre in 2015? If not (and it was the fastest-selling London stage production in history), you might be preparing for a very irritated few months as everybody raves about how good he is. But if you're still keen to visit London between August 5 and October 31, you may still have a chance of getting a ticket, as there will be 100 tickets released for every performance at a price of just £10 ($15). Details of exactly how to get them will be released by the Barbican website later in the year.
3. Glastonbury Festival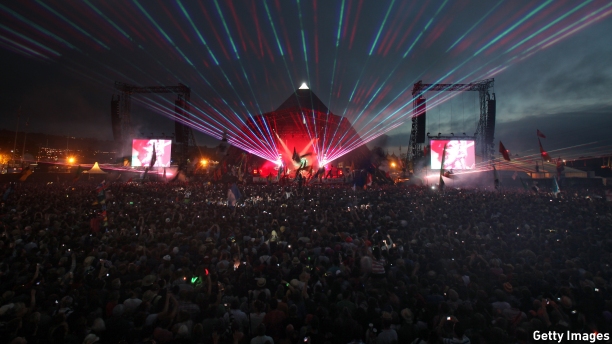 The U.K.'s biggest music festival is set to return again in 2015, for five days of stellar performances (and, as likely as not, an awful lot of rain and mud) at the end of June. At the moment, the only confirmed headliner is Lionel Richie, who is making his U.K. festival debut on the Somerset farmland. Several other acts have been rumored to fill the remaining headline slots, including Muse, AC/DC and Fleetwood Mac.
Aside from Glastonbury, there are as usual several other major music festivals going on in 2015. On the same June weekend, the BST Festival in London's Hyde Park has Taylor Swift and The Who as its main headliners.
4. Concert Tours
The Who are also one of several big-name British acts out on tour in 2015. Their The Who Hits 50! show, designed as both a 50th anniversary celebration and something of a farewell, lands in the U.S. in April and May, before heading back to Europe in June, and then back again to North America throughout September, October and November. Meanwhile, One Direction take their On the Road Again Tour to Europe in June as well, before playing a huge range of dates across the U.S. from July through September, and then going back to the British Isles for the closing months of the year.
Queen and Adam Lambert are around England and the rest of Europe in January and February, if you happen to be over there then and want to catch them. And Irish legends U2 take their Innocence + Experience Tour to the U.S. and Canada from May through to July (and no, you don't get free tickets if you buy an iPhone).
5. Rugby World Cup
One of the biggest sporting events anywhere in the world in 2015 will be the Rugby World Cup, which will be the eighth staging of the four-yearly rugby union tournament. And for the first time ever, the tournament is being held solely in England (it was previously hosted by the entire U.K. and Ireland in 1991). Thirteen stadia, including several famous rugby and soccer venues, will be hosting matches, so fans all over the country will get to see the world's best players, and hope that England can repeat their success in 2003, when they won the title in Sydney, Australia.
6. Formula E London ePrix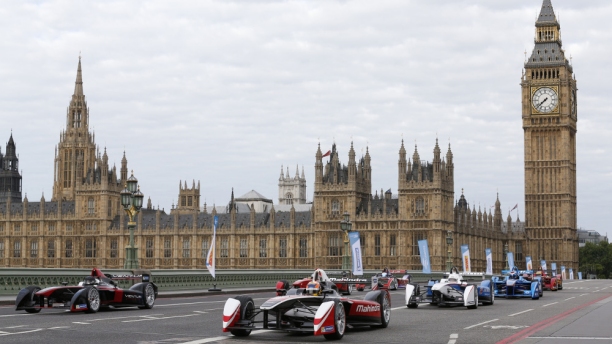 The dream of a Formula One motor race one day taking place in the city of London will get a little step closer to reality in 2015, as the final round of the inaugural Formula E championship will take place in and around the city's Battersea Park. Formula E sees racers (including several former F1 aces) driving environmentally-friendly, entirely electric single seater cars, and the London race will take place on June 27. 300,000 people turned out to watch a demonstration of F1 cars along London's Regent Street back in 2004, so the appetite for a top-level race is certainly there; the "ePrix", as it's called, will surely prove to be a valuable test run.
7. Doctor Who Symphonic Spectacular
This fantastic live show debuted in Australia back in 2012, but is resuming in 2015 for a brand new tour, not just in its Antipodean homeland, but a limited run in the U.K. as well. Conducted by Ben Foster and featuring an array of Murray Gold's brilliant Doctor Who soundtrack score, the extravaganza is hosted by the Fifth Doctor himself, Peter Davison. The thirteen U.K. performances begin in London, before moving on to Cardiff, Birmingham, Leeds, Glasgow, and finally Birmingham. If there's anything not featuring Benedict Cumberbatch that would justify a trip over to the country, this is probably it.
8. ISS Expedition 46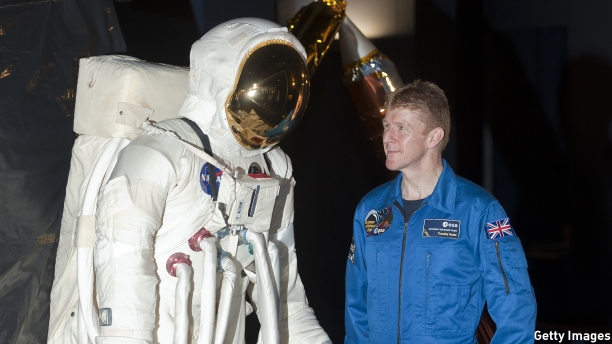 While Helen Sharman was the first ever British national to go into space back in 1989, the U.K. has never had an "official" astronaut, in the sense of being selected by a space agency to go on a government-funded mission. That will change in 2015, when Tim Peake flies to the International Space Station, as part of a European Space Agency mission. "Major Tim" is the first Briton to be admitted into the ESA, and so his flight under the Union Jack will be a landmark event.
9. Edinburgh Festival Fringe
It's somewhat ironic, and peculiarly British, that the biggest arts festival in the world actually began life as an offshoot of another festival. The Edinburgh Festival Fringe (or simply "The Fringe") was originally an "alternative" to the Edinburgh International Festival, but has since grown to become an all-encompassing affair, mainly centered around theater and comedy. Over 2,500 shows will be expected to take place between August 7—31 in the historic Scottish town, and many of the U.K.'s finest comedians can be found debuting their newest shows.
10. General Election
It's very possible that the U.K. could be in a very different state come the end of the year, as the government elections—which usually happen every five years—will next take place on May 7. Voters in 650 areas known as consituencies will each vote for their Member of Parliament, the majority of which are likely to come from a combination of the two parties currently ruling in coalition (the Conservatives and the Liberal Democrats), and the current opposition (Labour). If any one party wins enough seats to have an overall majority (that is, 326), they will take up government, and their leader will become Prime Minister.
What are you most looking forward to this year?
See more:
15 TV Shows We're Looking Forward to in 2015
15 Brit-Centric Movies We're Looking Forward to in 2015
Duke and Duchess of Cambridge Announce Due Date for Second Baby
Tickets for Benedict Cumberbatch in 'Hamlet' to Go on Sale
BBC Showcase Marks 50 Years of 'Doctor Who' with Symphonic Spectacular
Read More
Filed Under: