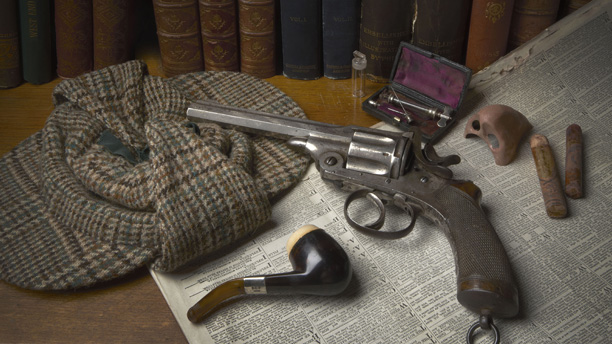 Unfortunately, we've still got a ways to go until the next season of Sherlock airs. To tide us over, luckily, the Museum of London is opening its most comprehensive exhibition to date on the famed detective in over 60 years on Friday (October 17).
In addition to other rare original artifacts, the "Genesis of Sherlock Holmes" section of the exhibition will feature Sir Arthur Conan Doyle's notebook, the very one that contains the first few lines ever written of a Sherlock Holmes story. Conan Doyle used the notebook between 1885 and 1889 while practicing medicine in Swansea, Wales, and brainstormed an initial storyline in it: "The terrified woman rushing up to a cabman." He then titled it "A Tangled Skein," only to cross it out and replace it with the now-iconic "A Study in Scarlet."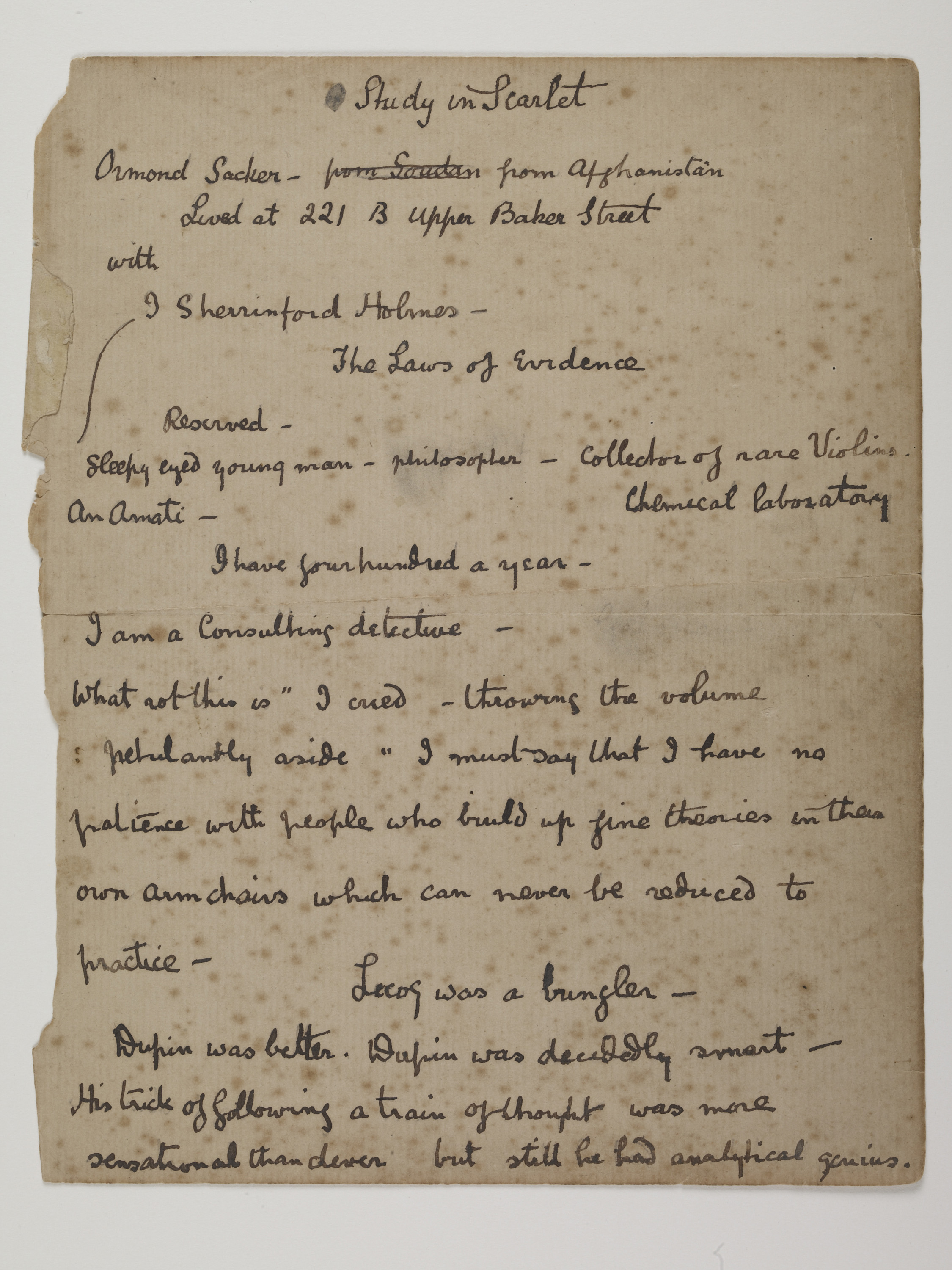 Along with it, visitors will also get a peek at more of Conan Doyle's notes, including a page that refers to one "Sherrinford Holmes" and "Ormond Sacker," later re-named as the iconic Sherlock Holmes and John Watson, respectively.
Another section, titled "The London of Sherlock Holmes," does just what it says on the tin, clues visitors into what the city looked like in Sherlock's time with paintings, maps, prints, drawings, and photographs.
However, Benedict Cumberbatch fans might be more interested in the "Many Sides of Sherlock Holmes" section, which will display the quintessential dapper Belstaff coat that Cumberbatch wears in the series. If your interests run more towards the loungewear variety, the exhibit is also displaying his Derek Rose dressing gown. Unfortunately, no word on a feature for the infamous sheet that Cumberbatch drapes around himself while visiting Buckingham Palace in "A Scandal in Belgravia."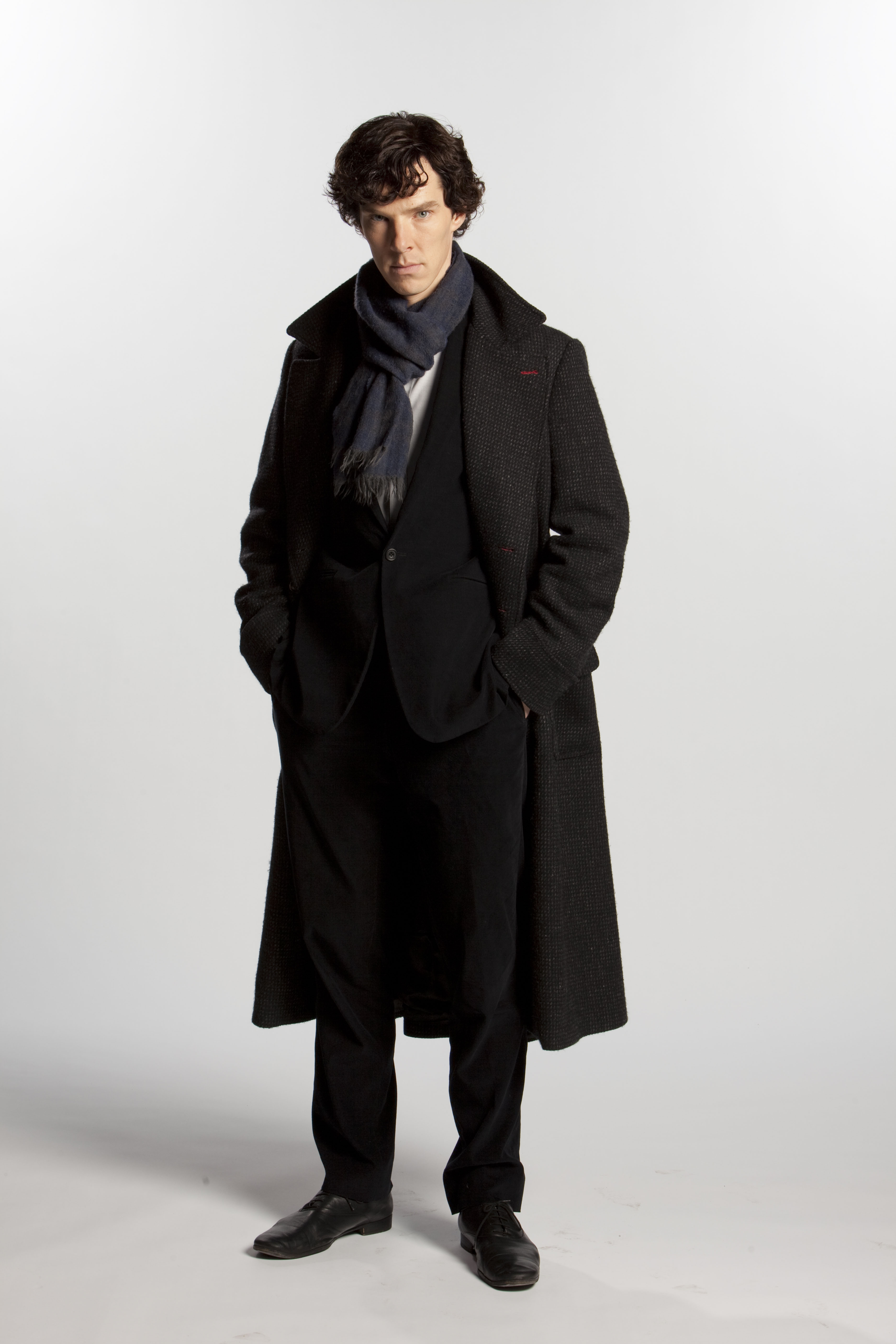 And, finally, it wouldn't be a Sherlock Holmes exhibition if we didn't acknowledge his continuing presence in culture and society in some way. The "Immortal Sherlock Holmes" portion of the exhibition reflects upon his longevity, paying special attention to how the character has been reinterpreted and adapted, hence the exhibition's title, Sherlock Holmes: The Man Who Never Lived and Will Never Die.
The exhibition is set to run from October 17 to April 15, giving ample time for Sherlockians to make a pilgrimage and get their fill of everything there is to know about Conan Doyle's creation.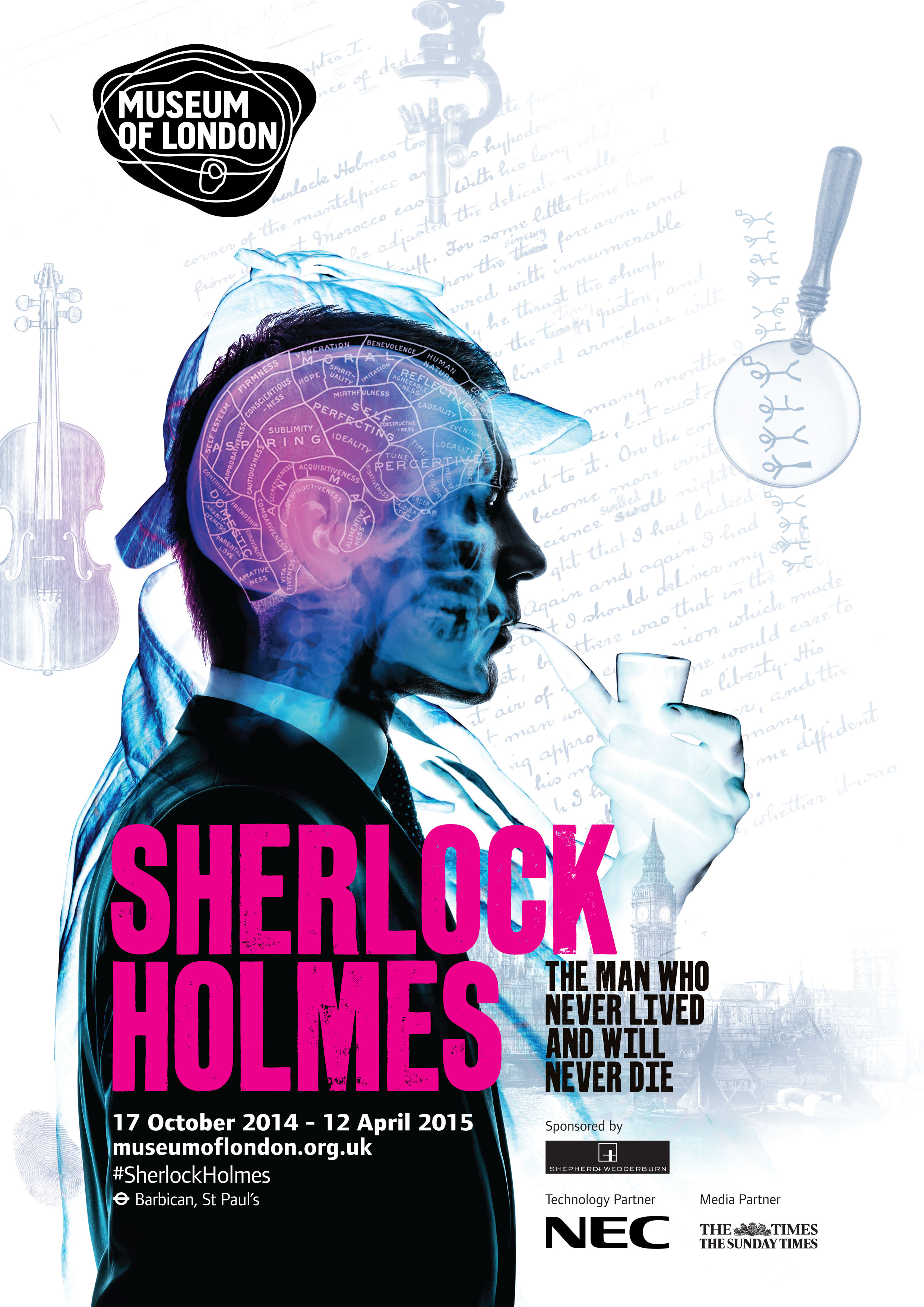 Will you be making a trip to the Museum of London?
See more:
Benedict Promises "Phenomenal" New Series of 'Sherlock'
Steven Moffat Hails Record-Breaking Gathering of Sherlocks
QUIZ: Which 'Sherlock' Character Are You?
Read More
Filed Under: