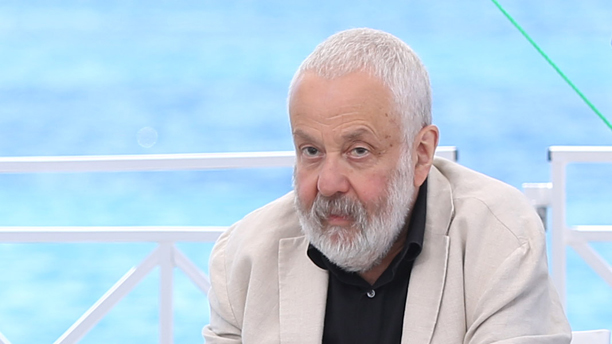 In a few days, the winner of the Palme d'Or—the top prize at the Cannes Film Festival—will be announced. Veteran U.K. filmmaker Mike Leigh remains very much in the running for Mr. Turner, a biopic of the British painter JMW Turner portrayed by Timothy Spall.
For the director, Spall had just the right background for the role. Mike Leigh says: "I certainly didn't think of anybody else. He's a Londoner, he read a lot of Dickens, he understands the 19th century, I just knew that his sensibilities were right."
The director was drawn to making the film partly because Turner is an interestingly flawed figure with both strengths and weaknesses. There were other factors that made the painter an appealing subject for a film. "Obviously, what he painted is very cinematic," says Leigh.
This is Mike Leigh's fifth film to be playing in competition at Cannes. He's pleased Mr. Turner is appearing on a slate of pictures which also includes the latest work from one of France's most venerated directors.
"I'm delighted as a 71-year-old filmmaker to be in competition alongside a filmmaker who was revolutionary and changed my whole view of many things. That's Jean-Luc Godard," says the director.
Leigh's film was shown early in the festival where it seemed to be a favored contender for the Palme d'Or, but since then other strong films have been shown so it isn't possible at this point to predict with any certainty which picture will triumph.
See more:
WATCH: Britain Flies Flag at Cannes with Mike Leigh, Ken Loach, Matt Smith's 'Lost River'
Mike Leigh and Terence Davies Films You Can View Online
Read More
Filed Under: