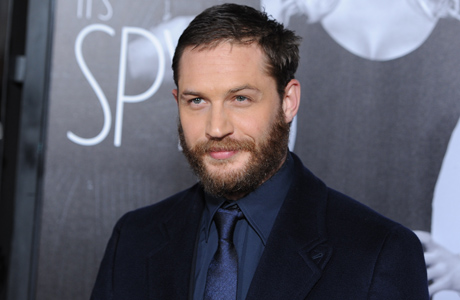 Tom Hardy and Solar Pictures are teaming up for the drama Samarkand, reports The Hollywood Reporter. His character is a British special forces soldier who tries to re-enter society while dealing with post-traumatic stress disorder.
Hardy and Bobby Paunescu, from Solar Pictures, developed the idea with brothers Olly and Greg Williams. The siblings collaborated on the script with Greg Williams pegged to direct the feature solo.
While this will be Williams' debut as a director of a feature film, he previously worked with Hardy on his short Sergeant Slaughter, My Big Brother. The short won directing awards at the Short Film Festivals of New York, Chicago and San Francisco. Hardy took on the role of a character who joined the French Foreign Legion. This makes Samarkand the second war film that Hardy and Williams will work on together.
For those interested in seeing how Hardy and Williams have worked together in the past, the short film's co-writer Douglas Ray posted the video on Vimeo.
Hardy's notable works include his two films with director Christopher Nolan, Inception and The Dark Knight Rises.
What is your favorite Tom Hardy performance?  
Read More
Filed Under: