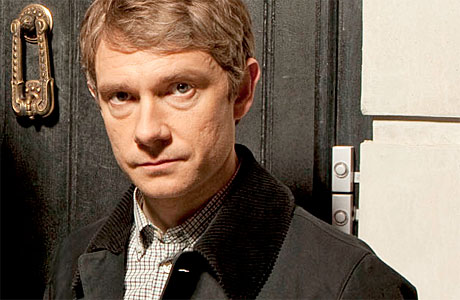 Martin Freeman is shockingly surprised these days. We recently reported how he was Humbled by The Hobbit and couldn't quite believe he was cast as the lead Bilbo Baggins. Now, even though Sherlock fans aren't too surprised, he's in awe of the reported viewer numbers.
Freeman, who plays John Watson in the highly acclaimed crime drama, told Bang Showbiz, "Some of the viewing figures we got with the second series of Sherlock were f**king outrageous," according to the Metro UK.
He goes on to say in disbelief, "One week, we beat EastEnders, and I'm so proud – not because we beat EastEnders – but I'm just proud that millions, I mean literally millions of people wanted to watch it then. That night, do you know what I mean?"
It was watched by an average audience of 7.9 million, reports BBC News.
Are you surprised by the numbers?
Read More
Filed Under: