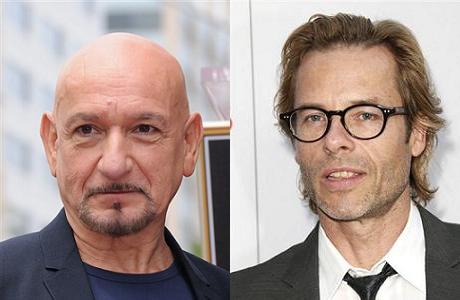 Sir Ben Kingsley, yes Ghandi, and Guy Pearce take on Iron Man in the next installment of the Marvel Comics flick. Kingsley and Pearce join the cast as Tony Stark adversaries The Mandarin and Aldrich Killian respectively. Also new to the scene is Shane Black who will be taking over from director Jon Favreau. A short trailer has been released to tease the forthcoming Iron Man 3 starring Robert Downey Jr. which hits theaters on May, 3 2013. The official trailer launches Tuesday, October 23.  Entertainment Weekly has a first look at Kingsley as Mandarin with a wicked up-do.
Iron Man 3 Sneak Peek Trailer
Do you think the Brits can take on Iron Man?
Read More
Filed Under: