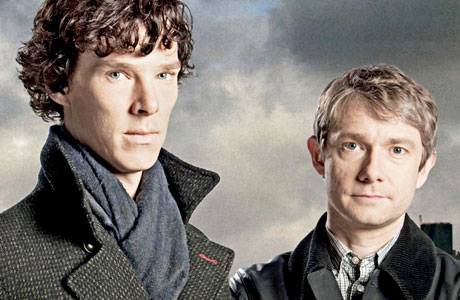 We don't want to spoil anything about the new series of Sherlock. We know it's not hitting American TV until May, and we know how much you want to see it. So for us to say anything about, say, how brilliant the first episode may or may not have been (OMG IT WAS AMAZING) would just be annoying.
But if we could excise a clip from that first episode – A Scandal In Belgravia – which would not spoil the plot of the episode in any way, and would merely underline things you already know about the relationship between Holmes and Watson, well that would be all right, wouldn't it?
Thought so. Here are our dynamic duo at work, using modern technology in an unorthodox fashion:
You are most welcome.
Read More
Filed Under: