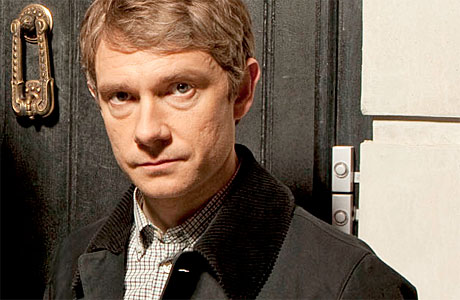 Last night, British viewers were treated to the last of the three episodes of Sherlock, season two, and it's fair to say the reaction has been intense, to say the least.
Naturally we're not going to give the game away here, so instead, here's a nice interview Martin Freeman gave to the BBC's The One Show last week, describing this final episode, as well as a brief discussion of how he got the job in The Hobbit. And he's sitting with fellow Brit-thesp-ledge Ray Winstone, so that's a nice little extra treat.
http://www.youtube.com/watch?feature=endscreen&NR=1&v=Jg6lkJIgMBI
The clip they refer to has been edited out, but it's here and contains no spoilers, unless you consider watching Holmes and Watson bickering to be some kind of surprise:
Roll on May, eh?
Read More
Filed Under: