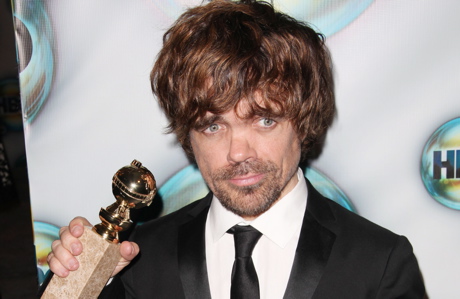 As actor Peter Dinklage left the stage last night, after winning a Golden Globe, he made a special reference to a man in the UK.
"I want to mention a gentleman I'm thinking about in England," Dinklage said. "His name is Martin Henderson. Google him."
That's what many viewers did – and they learned that Henderson, like Dinklage, is an actor and a dwarf. They also learned about the reports that Henderson had been attacked and injured on the street when an unknown assailant allegedly picked him up and threw him to the ground.
BBC News reported that the attack occurred on October 7, as Henderson stood outside a pub in his native Somerset, England.
Henderson said that the attack on him was likely to have been inspired by a New Zealand bar's "dwarf-throwing" contest that was widely reported on because it was attended by then England rugby team captain Mike Tindall, who is also married to the Queen's granddaughter, Zara Phillips.
"With the rugby one, the dwarf throwing… the guy might have thought, let's try it out on him," Dinklage said.
The 4-foot 6-inch Henderson sustained severe back injuries, which also worsened pre-existing spinal conditions, when he was grabbed and thrown three feet onto the ground.
Henderson didn't go to the police immediately.
"Because I was in and out of hospital, I had so much on my mind at the time and I didn't go to the police straight away because I was in so much pain," Henderson said. "I think he should be caught because of what I've gone through, I wouldn't want to wish it on anyone."
The attention raised by Dinklage, who won a best supporting actor award last night for his role in the TV miniseries Game of Thrones, sparked renewed interest in the case and caused it to be a trending topic on Twitter.
Read More
Filed Under: