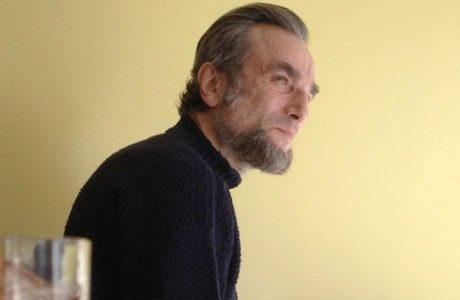 It's starting to look as if Daniel Day Lewis can make his face be whoever he wants it to be, on an almost molecular level.
OK, so the beard is a dead giveaway, but look at his eyes. Aren't those the exact sharp, twinkly eyes of Abraham Lincoln? Steven Spielberg certainly thinks so, as he's in the middle of making a biopic about the 16th President of the United States, and has cast our British acting hero in the lead role.
Lincoln, which is currently being filmed in Richmond, Virginia, is based on Doris Kearns Goodwin's book Team of Rivals, which examines his the events leading up to his assassination in 1865. It also stars James Spader, Joseph Gordon-Levitt, with Tommy Lee Jones as Thaddeus Stevens.
The picture was posted onto Twitter by Michael Phillips, a local PR fella who spotted Daniel taking a break. And good job too.
And if nothing else, it evens the tables a bit after Meryl Streep got to play Margaret Thatcher.
Read More
Filed Under: