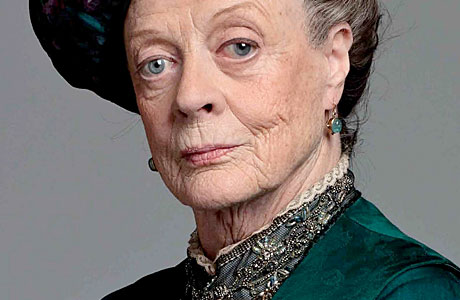 So, the Screen Actor's Guild have released the full details of their annual awards, with a whole heap of films and TV shows getting well-deserved slaps on the back for being generally fantastic and stuff.
But from our perspective, there's a definite lack of something. In a world where it seemed fairly clear that British actors come over to the US to make themselves invaluable to your movies and TV shows, some people don't appear to have made the cut.
Where, for example, is Benedict Cumberbatch? Is he already last year's man for the original run of Sherlock, awaiting a nomination maybe this time next year for the sequels? Where's Idris Elba? He definitely deserved a nod. Hugh Laurie already has enough awards, so we'll scoot past him, but where's Colin Firth? Surely he gets the nod just for being Colin Firth these days…
Congratulations are due, however, to Dame Maggie Smith, Emily Watson and Kate Winslet, who have all been nominated in the category that boasts the unwieldy name Outstanding Performance by a Female Actor in a Television Movie or Miniseries. Dame Maggie for Downton Abbey, Emily for Appropriate Adult and Kate for Mildred Pierce. Solidarity, ladies!
Elsewhere, it's slim pickings. Kenneth Branagh has been nominated for Best Male Supporting Actor in My Week With Marilyn, and Janet McTeer gets the female equivalent for her part in Albert Nobbs. There's also a stunt nomination for the eighth Harry Potter film. And Tilda Swinton swooshes ahead of everyone else with her Best Actress nomination, for We Need To Talk About Kevin, but that is it.
Everything else, while a hallmark of astonishing quality, is resolutely un-British. It's a swizz!
Read More
Filed Under: