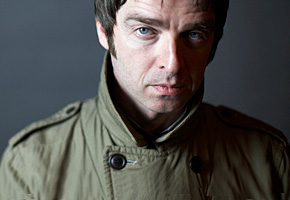 It has been a busy day or two for Noel Gallagher. He's been promoting his new material, under the banner of Noel Gallagher's Angry Bi… sorry, Noel Gallaghers High Flying Birds, and as he's a chatty sort, the notable quotes are flying thick and fast.
Here's just a brief selection:
He told Absolute Radio that he kind of wishes he'd left himself a door through which he could get back to his former band, after walking out in a huff: "It was a hasty decision, I've got to say, and we could maybe have all gone off and done other things for a few years.
"In my own head the 2015, 20-year anniversary of '(What's The Story) Morning Glory' is looming and we could have maybe come back, made a new album and played that album in its entirety and gone and been the greatest thing ever, but there you go."
In a special email interview, he told Sun readers he had been asked to be a judge on the UK X Factor, but felt that he didn't really have it in him to be nice to any of the hopefuls.
He said: "Money was never mentioned. I told him he didn't really want me on there. He insisted he did. I insisted harder that he didn't and he gave up asking. My 11-year-old daughter has never forgiven me."
Oh and when asked how he felt about brother Liam's shop Pretty Green getting hit by the rioters last week, he quipped: "Every cloud and all that, eh?" 
And he claims to have been told that his solo material is not only among his best music to date, but among the best music that has ever been made by anyone ever: "I played it to a person, they said, 'Good God, that's so good, that's probably the best stuff you've ever done. This easily puts you in the same bracket at David Bowie, Sir Paul McCartney and Elvis Costello.
"And do you know who said that? My mum." (via Musicrooms)
Here's Noel's latest single, "The Death of You and Me," which is blessed with a VERY New Orleans ending:
Read More
Filed Under: