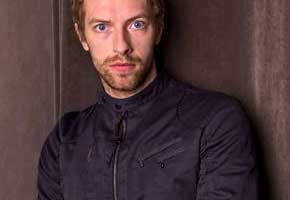 So, this weekend it's the Glastonbury festival, and taking the crowning glory after the Friday night headliners U2, and the Saturday night headliners Coldplay, is Sunday night's headliner, Beyoncé. Despite being technically a bigger star than either of the other two, she's clearly not going to playing to a home crowd, especially after the kerfuffle surrounding her husband Jay-Z's performance there in 2008.
Clearly this is something which could cause consternation, especially as this year's festival may well be a muddy one. What is a girl to do? Well, why not turn to one of your co-headliners? Why not give Chris Martin, a family friend, a ring, to see what he thinks you should do?
According to Glastonbury organizer Emily Eavis, that's exactly what happened, and Chris managed to encourage Ms Knowles that she'd receive nothing but a warm reception, despite what any high profile indie stars might have to say on the subject.
She told the Radio Times: "Chris is a bit wary of people knowing he's been so involved. I don't know why because it's actually cool. Chris is as loyal as they come – he'll do anything for Glastonbury. He's really an unlikely frontman. Most people are a bit more all-consumed with their own thing."
And having been reassured that all would be well, she managed to clear a space in her hectic schedule to make it happen.
Emily explained: "Luckily, we spoke to Beyonce before she planned her tour this year, so she managed to put Glastonbury in her schedule, then build a European tour around it."
Hear that, Noel Gallagher? It's going to be FINE. And if not, well there's all that mud there, just waiting to be picked up and thrown, right?
What could Chris Martin convince you to do? Tell us here.
Read More
Filed Under: