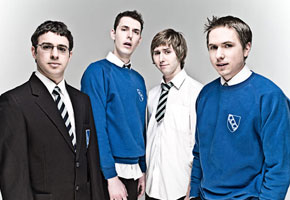 So the good news is there's now a teaser trailer for the Inbetweeners movie. It's set on a lads' holiday in Mali, which is clearly a recipe for all sorts of awful (meaning hilarious) behaviour.
The even BETTER news is it's not a trailer which features any of the incredibly ripe dialogue for which the show is justly famous. So we can show it here. Now. Go!
Interested? Disgusted? Tell us here.
Read More