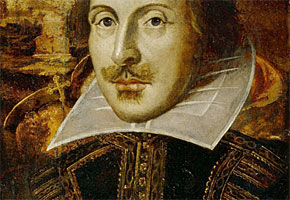 Of all of the questions in the world, all of the mysteries left to uncover, all of the ailments left to heal, all of the new frontiers left to explore, who could have predicted that the next big one to tackle would be whether any of the iconic figures from history were dope smokers?
And yet that's exactly what the South African palaeontologist Francis Thackeray is attempting to find out. He's been testing tobacco pipes that used to belong to William Shakespeare, and has found some traces of cannabis within the bowl. Which might be proof enough for you or I, given the balance of probability, to say that yes, Shakespeare did occasionally smoke pot.
But you and I are not scientists. Scientists need absolute proof, and that is why Francis has asked for permission to disturb Shakespeare's grave, in the grounds of his old parish church in Stratford-Upon-Avon, Warwickshire, in order to analyse his teeth for any cannabis residue.
He told Metro: "I firmly believe from my previous studies that Shakespeare was a user of cannabis. I think some of his writings include cryptic references to drugs, and it could be what helped him paint such vivid images with his words."
Sadly, Shakespeare himself (or at least the people who commissioned his headstone), appears to be against the idea of being narced by future science. His epitaph reads:
"Good friend for Jesus sake forbeare
To dig the dust enclosed here
Blessed be the man that spares these stones
And cursed be he that moves my bones."
To which Francis has replied: "We are confident that we could complete our work without moving a single bone."
Does it actually matter if Shakespeare was a cannabis user? Tell us here.
Read More
Filed Under: