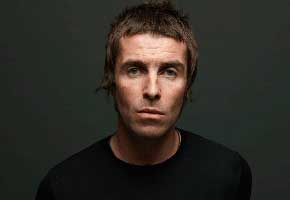 Liam Gallagher may be inching closer to 40, but that doesn't mean he's mellowing out any. The English rock 'n' roller is still as ornery as ever, and the latest victim on his name-calling chopping block is Bob Dylan.
According to Metro, the Beady Eye frontman told The Times that he doesn't care much for the decorated folk legend. Well, that's putting it lightly.
"I know all about him and that, but he's a bit of a miserable c*** as far as I'm concerned," Gallagher said in reference to Dylan's recent 70th birthday.
"I like that tune he did "Lay Lady Lay," he added: "People go nuts for him, but he doesn't really do it for me."
Liam's in a rich mood, isn't he? Remember how he hurled a string of F-bombs at Radiohead in March? And we all know that his brother Noel is far from off limits. Anyhow, the guy also thinks that some of these 1960s and 1970s bands who get back together for summer festivals are nothing but a bunch of "s***bags." And as far as new music is concerned, it's all crap.
"There's nothing new I want to listen to," Gallagher stated. "I'm not interested. I don't listen to things, because you know what? I'm living in the moment. It's like, that was a great f***ing moment. Now get over it. There'll be another one tomorrow."
Um, I guess it's a good thing Liam loves rockin' out to Rod Stewart so much?
Read More
Filed Under: