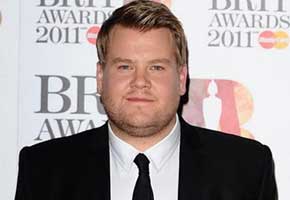 Time… there's never enough time. If only there was more time in a day, perhaps we'd somehow see Gavin & Stacey back on our televisions again.
When visiting ITV This Morning this week, James Corden revealed that if he had some spare minutes in his life, maybe, just maybe he and his Gavin & Stacey colleague Ruth Jones could sit down to pen a one-off special.
"Ruth is my closest and best friend and we miss it," Corden said. "And I'm interested to find out what happens to those characters as everyone else. We've always said that we'd love the idea of making a special. We talk about it."
He continued: "Gavin & Stacey can't happen at the moment. There physically isn't any time. But believe me, no-one is more touched than Ruth and I when people come up to us who love the show so much."
Ok, ok, the desire to do something is clear there, so enough with the gushing, dear Smithy! But hey, Corden is super busy lending a hand with his baby boy, Max, as he and his longtime lady love Julia Carey plan their wedding. Plus, he's currently hamming it up in the National Theatre's One Man, Two Guvnors and he has a Doctor Who guest spot coming up in October. I guess we'll just have to keep our fingers crossed. If a special Gavin & Stacey episode does indeed take shape one day, Corden wants to be sure that it's done exactly right.
"But people only want to see a good one," he said. "What they don't want is a rushed, half-baked special… If we are ever going to do one, it has to be better than those ones." (via Digital Spy)
Let's reminisce, shall we?
Read More
Filed Under: