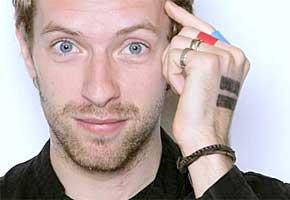 Suppose you had a lot of money. I mean the kind of money that would allow you to spend whatever you like on a private tutor for your children; to be able to plan exactly what they will learn. What kind of subjects would it be most important for them to learn, as far as you're concerned?
For me, it would be a decent mix of history, literature, maths, music, car maintenance and house construction, because while it's wonderful to learn about the past, people will always need plumbers.
Chris Martin and Gwyneth Paltrow clearly do not share my view. The couple have taken out an advert for a private tutor for their two children Apple (seven) and Moses (5), and high on their list of priorities is a basic grounding in Ancient Greek and Latin: so that if they were to join their dad on a Coldplay tour of, like, Athens in pre-Christian times, or the Roman coliseum, they'd still be able to order snacks.
That's not all though, the successful applicant will also need to speak French and Spanish, and be able to run ten times around the block while playing the banjo. A source told the Sun: "They're looking for someone with amazing qualifications – fluent in languages, able to play two instruments and sporty."
"It's likely the tutor will be Oxbridge-educated."
And the salary? A cool £60,000 (that's about $98,000) and the use of a West London flat.
No minotaurs need apply.
What subjects would you want to be sure to teach your children? Tell us here.
Read More
Filed Under: