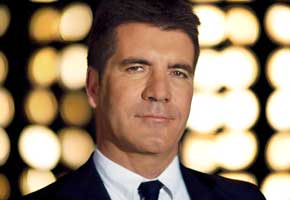 Telling it like it is has made Simon Cowell one of the world's biggest stars. It's also made him one of the world's most hated.
According to The Daily Star, numerous aspiring artists who've failed to make the cut in his reality television court are apparently out to get him. The British entertainment magnate is so scared that he's taking extra security precautions to ensure his safety at his L.A. digs.
Cowell, who gets up to 500 malicious emails per week (yikes!), is decking out his Beverly Hills mansion with "new high-security gates, fencing and lighting."
"People want to kill me," Cowell said. "It's serious and we have a lot of security now for that reason."
He continued: "My bosses told me they have been shown e-mails threatening my life. They said one man wanted to stab me. It sent a chill down me. But I'm used to it."
With The X Factor launch just four months out, the show is also making sure Cowell's fellow judges — Cheryl Cole, Paula Abdul, and L.A. Reid — have the proper protection.
Read More
Filed Under: