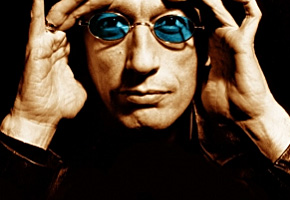 Robin Gibb, the unbearded Bee Gee, has been forced to cancel a series of concerts in Brazil after being rushed to hospital for tests related to severe abdominal pains.
The singer has apologized to disappointed fans, but there are fears that it's a similar medical situation to that which led to the death of his twin brother Maurice in 2003.
Maurice Gibb died after complications arose from treatment for a blocked or twisted intestine, a condition eerily similar to the blocked intestine which forced Robin to undergo surgery last year.
Robin's spokesperson released a statement which said: "In the early morning he had terrible pain and he was feeling very ill. A paramedic came out and he was taken to hospital. We are not sure what's wrong with him at this stage and are worried."
They went on: "We don't know if it is a recurrence of the previous problem or if it is something else entirely. He is back at home being looked after by his wife."
At the time of his last operation, Robin told the Mirror that things had got pretty frightening: "It was a shock. I was told my intestine could burst at any time and I could be dead within half an hour."
No "Staying Alive" jokes please. He's a poorly man.
What's your favorite Bee Gees hit? Tell us here.
Read More
Filed Under: