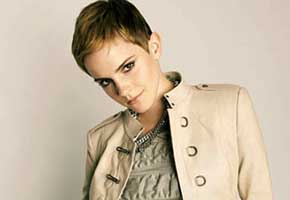 The New York Times reports that Emma Watson is leaving Brown University.
The 21-year-old Harry Potter star announced via her official site in March that she was taking a break from her liberal arts studies in order to focus on her career. She previously stated: "I've decided to take a bit of time off to completely finish my work on Harry Potter (the last one comes out this summer) and to focus on my other professional and acting projects. I will still be working towards my degree… it's just going to take me a semester or two longer than I thought."
There's been some recent speculation that Watson was "bullied out" of the private Ivy League school. Vanessa Davies, a representative for the English-bred actress has squashed such rumors, adding that Watson "has absolutely loved her time at Brown." There's no word on which university Watson will be transferring to this fall. This summer, she join Paul Rudd and Parenthood's Mae Whitman to start work on the 2012 romance drama The Perks of Being a Wallflower.
Read More
Filed Under: