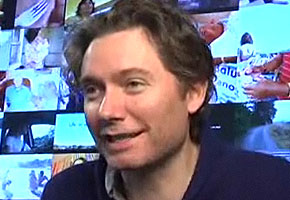 British filmmaker Kevin Macdonald is at the forefront of an ambitious and unique project making a film out of video supplied by 80,000 people from 192 countries. Life in a Day, produced by Ridley Scott, is to be unveiled amid much hype at the Sundance Film Festival tonight (Thursday). It will also be streamed live on YouTube.
All the images in the documentary were shot on a single day, July 24, 2010.
Macdonald, who's best known for directing the feature film The Last King of Scotland, was drawn to the project because it's unlike anything he's ever done before.
Prior to its premiere the film has been earning some positive reviews. Kevin Macdonald believes the documentary shows just how much we all have in common with one another.

Tom Brook's reports on cinema can be seen every Tuesday and Thursday morning on BBC America.
Read More
Filed Under: