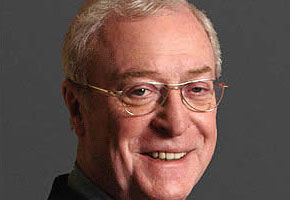 Oh dear. Sir Michael Caine has collected all sorts of honors in his illustrious acting career: two Oscars, a BAFTA, a knighthood. And just today (January 5) in Paris, the 77-year-old actor and author was named Commander of the Order of Arts and Letters by the country of France. The award goes to those who've "significantly contributed to the enrichment of French cultural heritage." That's certainly an incredible achievement for a non-Frenchman.
However, according to The Daily Telegraph, "he mistakenly thought he had received the Legion of Honor, France's highest award created by Napoleon Bonaparte. He said that Sean Connery and Gregory Peck had this award but that they had French wives, which he always thought was a prerequisite until now."
I'm sure Sir Michael had a good laugh about that, so we'll give him the benefit of the doubt. But did the Alfie star have to go all Sally Field on us? The Telegraph reports that Caine remarked, in French, "I've always loved this country, the food, the people. (Until now) I didn't know whether the French loved me and thought maybe it was a one-way affair. But now I have this award, I know (they do)."
Yikes, that's perilously close to "Right now, you LIKE me!" Sacrebleu!
But well-done to one of Britain's greatest acting talents!
Read More
Filed Under: