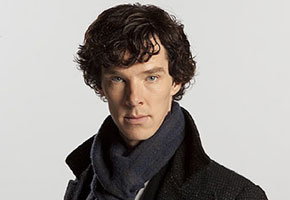 Sherlock star Benedict Cumberbatch kicked off the New Year by stopping by the French and Saunders radio show. Celebrated British comediennes Dawn French and Jennifer Saunders took to the BBC Radio 2 airwaves for a trio of holiday shows, as BBC News shared in October. The two-hour segments, scheduled for Boxing Day, New Year's Day, and today (January 3), included plenty of laughs and a handful of celebrity guests.
And January 1 was especially fantastic since Cumberbatch brought along his mother, English actress Wanda Ventham, to discuss a barrage of entertaining things like the meaning of the Cumberbatch name and how young Ben was a "sweet little boy" who loved to talk.
Cumberbatch offered up his finest Bronx, Cockney, and Belfast accents (quite impressive!) AND a spot-on impression of Alan Rickman singing Elton John's "Candle in the Wind" (bloody brilliant!). And he also revealed a bit about his upcoming role in Danny Boyle's Frankenstein play. Here's a listen courtesy of Oh No They Didn't!:
http://www.youtube.com/watch?v=eH5QW_qF76Q&feature=player_embedded#!
As previously reported, Cumberbatch and Jonny Lee Miller are starring in Danny Boyle's stage adaptation of Frankenstein, which opens at the National Theatre in London on February 5. In the play, the duo take on alternating roles as the mad scientist and his gargantuan monster. The script was penned by writer Nick Dear and takes inspiration from Mary Shelley's popular Gothic novel of the same title.
Read More
Filed Under: