If 2010 was the year of Florence + the Machine, Tom Hardy, Benedict Cumberbatch, and Matt Smith, which UK stars will hit the big time in 2011? These are the names you'll be hearing a lot about in the months to come…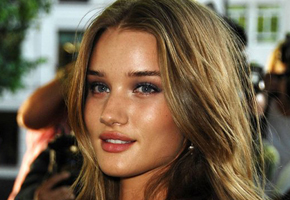 10. Rosie Huntington-Whiteley
Megan Fox leaves her role in the Transformers franchise — who on Earth do you hire to replace the gorgeous star? A stunning British Victoria's Secret and Burberry model, perhaps? Rosie Huntington-Whiteley will have the opportunity to appear marginally more clothed than usual in next summer's Transformers: Dark of the Moon, her first major film role. Let's just hope her working relationship with director Michael Bay runs a bit more smoothly than Fox's did.
9. Robert Kazinsky
As ne'er-do-well Sean Slater on the UK soap EastEnders, Robert Kazinsky was an immediate sensation and was poised for big things when he left the series in 2009. But while American soap hunks like Josh Duhamel have parlayed their daytime success into mainstream careers, British soap star crossovers are much less common. (See Michelle Ryan's unfortunate leap from EastEnders to NBC's flop Bionic Woman.) But Kazinsky has done it. The 27-year-old has a number of TV and film roles coming up, including a guest stint on ABC's Sunday drama, Brothers and Sisters. But his biggest coup was nabbing a part in Peter Jackson's two-part extravaganza, The Hobbit, which will see him play a dwarf alongside Being Human's Aidan Turner.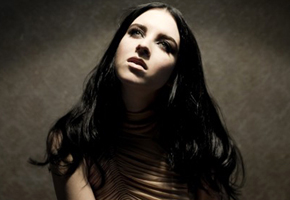 8. Clare Maguire
There's been no shortage of ethereal British sopranos in recent years. But Clare Maguire's stentorian voice stands out. She's a bit like Sinéad O'Connor on a blues bender. She's worked with Cee-Lo and downed shots with Jay-Z, and The Guardian tipped her way back in 2009 to be heir to Amy Winehouse's throne. The buzz has been building over the past year, and the BBC has included her on their authoritative Sound of 2011 list. Check our her songs "Ain't Nobody" and "Strangest Thing."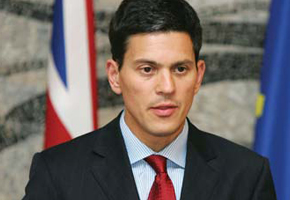 7. David Miliband
We have such heady issues facing our world in 2011 – terrorism, war, a shaky economy. But we do enjoy a bit of sexy with global politics. Enter David Miliband, the handsome 45-year-old British MP who appeared to be a growing figure in the country's Labour party. David lost the battle for control of the party to his little brother, Ed Miliband, but very recently there's been talk that David might move to Washington D.C. as ambassador to the U.S. Miliband has denied it, but do the rumors imply that the suave pol will take on a larger role here in the States? Folks inside the beltway could use the eye candy.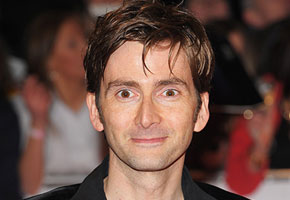 6. David Tennant
The former Doctor Who star has been frank about the difficulties of making it big in Hollywood. (His NBC dramedy Rex Is Not Your Lawyer was axed before ever airing an episode.) But Tennant's dance card has remained remarkably full since he departed the TARDIS. This past year, he had a starring role as a widower in the BBC miniseries Single Father. In 2011, he'll serve up some goth glam as a "Criss Angel-type Las Vegas magician" in the remake of the 1985 horror film Fright Night opposite Colin Farrell. He'll also appear in the romantic comedy The Decoy Bride with Boardwalk Empire's Kelly Macdonald and star in United, BBC2's telefilm about the 1958 Munich plane crash that killed eight Manchester United soccer players. Doctor Who fans adore Tennant; now the rest of the world can share in the giddiness.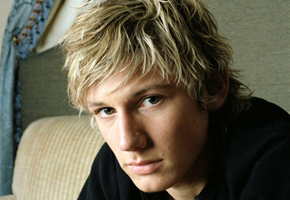 5. Alex Pettyfer
Watch your gym-chiseled backs, Robert Pattinson and Zac Efron: there's new totty in town ready to capture the minds of teen girls. The blindingly blond 20-year-old model Alex Pettyfer is the British hunk du jour, with high-profile movie roles in the romantic fantasy Beastly and the sci-fi flick I Am Number Four coming in 2011. Pettyfer is already one-half of a budding Hollywood power couple: he's dating his I Am Number Four co-star, Glee actress Dianna Agron. Some ladies have all the luck, damn it.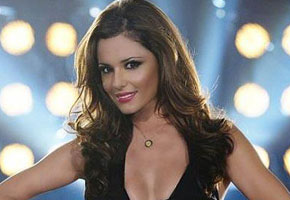 4. Cheryl Cole
The red tops over in Britain have been trying to make Cheryl Cole happen over here for years now. Could 2011 be the year when she finally becomes a U.S. household name? Simon Cowell is said to be bringing the beautiful, beloved X Factor judge here for the American version of his highly popular talent competition. Armed with a reported record deal, she's all ready to be the talk of TMZ in the coming months. (And if she keeps making pop confections like "Parachute," one of Anglophenia's Top 40 Songs of 2010, she'll deserve every bit of attention she gets.)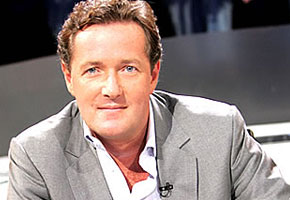 3. Piers Morgan
Ratings-troubled CNN lost its heaviest hitter when Larry King put away his suspenders after 25 years last week. In fact, Larry King Live was the most-watched show on a channel that, just this past year, has seen its lowest viewership numbers since the mid-'90s. Can Larry's replacement, British journalist Piers Morgan, bring some luster back to the "most trusted name in news," allowing the Atlanta-based network to compete with the more partisan and more popular channels Fox News and MSNBC?
They are counting on it: over the past weeks, CNN has been heavily promoting Morgan in ads that showcase his ability to "create headlines." (Those ads also feature Morgan performing what is surely to become his signature gesture – tweaking his eyebrows.)
Recently, the channel's supposed lead-in for Piers Morgan, the left/right chatfest Parker/Spitzer, has created headlines but for all of the wrong reasons, most notably for its lack of viewers. It's an ominous sign.
Morgan will certainly have his work cut out for him stateside: the former editor of Britain's Daily Mirror is best known here for sneering at hapless America's Got Talent hopefuls and quarreling viciously with Omarosa on his way to winning Donald Trump's Celebrity Apprentice.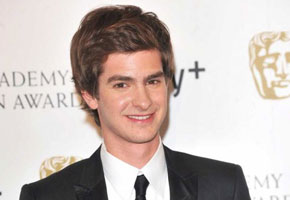 However, he's elevated his image in the UK with Piers Morgan's Life Stories, a well-received one-on-one program that has featured revealing sit-downs with celebs like Simon Cowell and Prime Minister Gordon Brown.
Not that journalistic heft accounts for that much in primetime: it's often all about personality and who shouts the loudest these days. Can Morgan thaw out his frosty, aloof persona and engage American audiences used to the lusty brio of Bill O'Reilly and Keith Olbermann? We'll see when Piers Morgan Tonight premieres January 17th.
2. Andrew Garfield
Let's keep it real: he's playing Spider-Man, and he could be nominated for an Oscar for his role in The Social Network. If you don't know his name now, you will this time next year. Bank on it.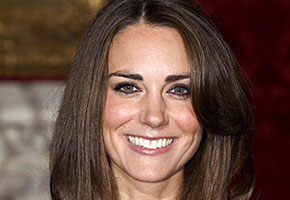 1. Kate Middleton
She has already inspired hip New York hairdos and a Madame Tussauds wax figure. With her historic walk down the aisle with Prince William locked in for the spring, 2011 is set to be the Year of Kate Middleton. Little is known about the tight-lipped 28-year-old; she revealed little more than her own beauty in that Q&A alongside Wills that accompanied her engagement announcement. But Middleton is assured to be the most-watched woman of the year, with every garment she wears, every word she utters, and every glance she throws certain to be imitated and scrutinized by the global chattering class.
Read More
Filed Under: