This week's On the Beat is packed tighter than a can of ham, so let's dive right in.
1. WHAT TO WATCH IF YOU CAN'T RESIST A MYSTERY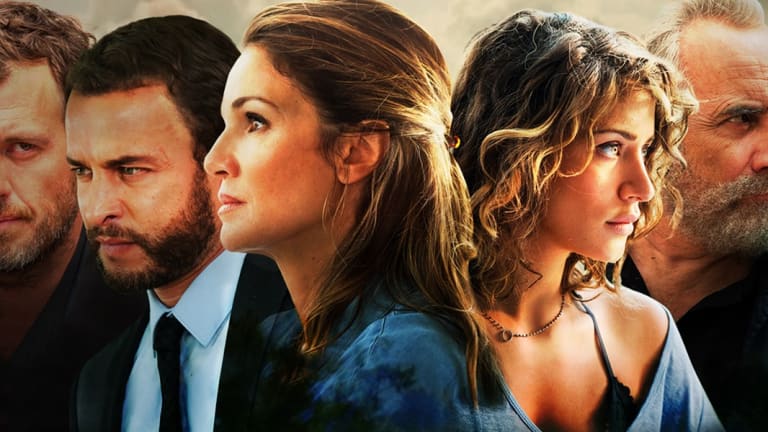 A huge hit in France, where it aired last year as Les Ombres Rouges, this French crime miniseries has an instantly intriguing premise. Twenty-five years after a five-year-old girl was abducted and presumed dead, her sister, now a police officer, finds evidence that she may be alive in Italy. Given that the girls' mother was killed while trying to hand over the ransom money back in 1993, the emotional stakes couldn't really be higher. Premiering Thursday on the Sundance Now streaming service, where a new episode will be added weekly, The Red Shadows is the perfect juicy potboiler for winter nights in.
2. WHAT TO GO SEE IF YOU'RE IN THE MOOD FOR A PROPER OLD-SCHOOL ROMP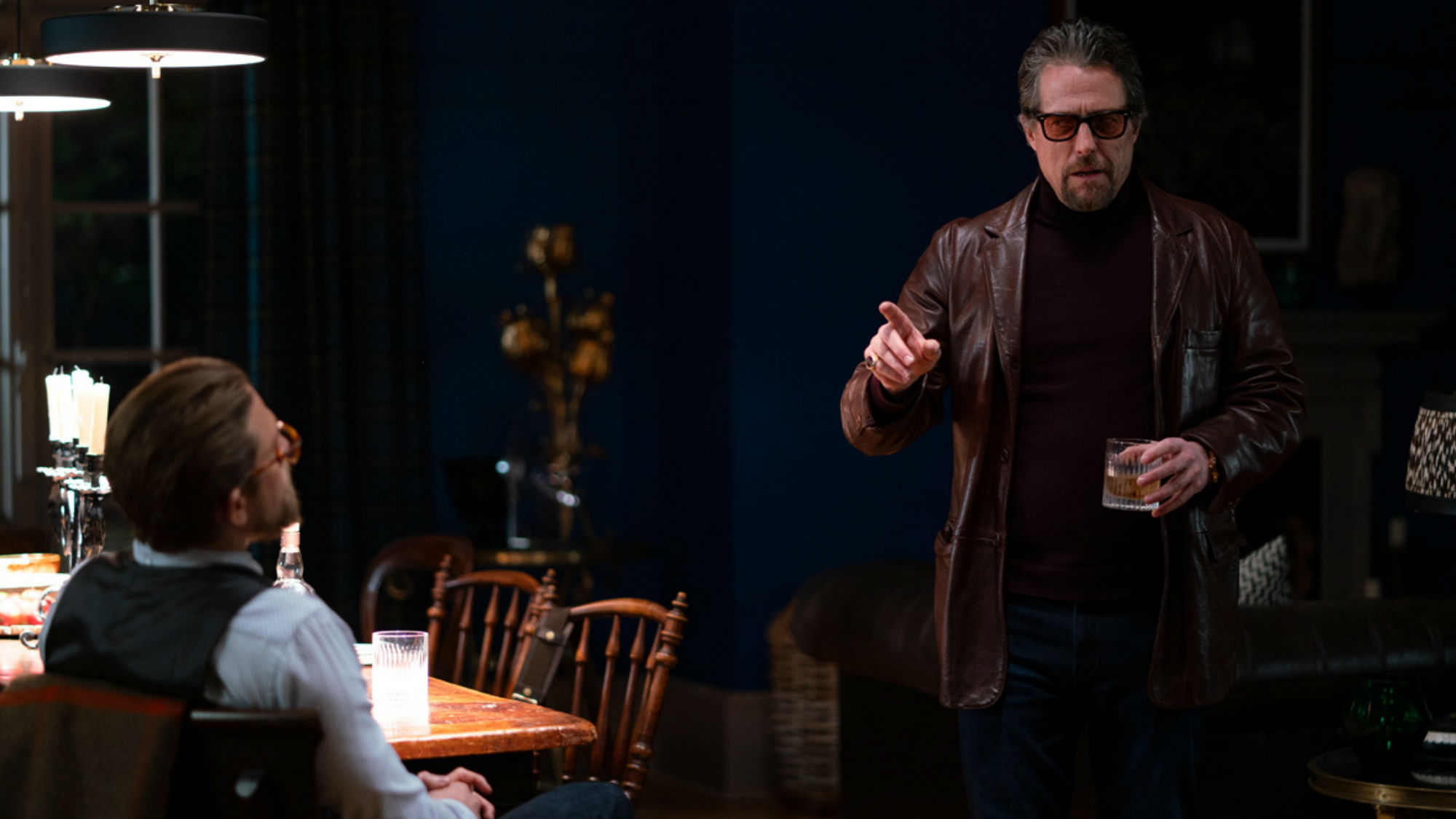 Opening Friday, the latest film from Guy Ritchie is very much a return to his roots making swaggering crime flicks such as Lock, Stock and Two Smoking Barrels. Matthew McConaughey plays an American businessman who has built a super-profitable cannabis empire in London, but finds it threatened by outsiders including a slippery tabloid journalist (Hugh Grant, playing against-type) and a Chinese drug cartel represented by Henry Golding's scheming footman. The Gentlemen's crack cast also includes Colin Firth, Charlie Hunnam, Jeremy Strong, and Michelle Dockery, and as you'd probably expect, the language is bluer than a family of Smurfs.
3. WHAT TO LISTEN TO FOR PURE POP CRAFTSMANSHIP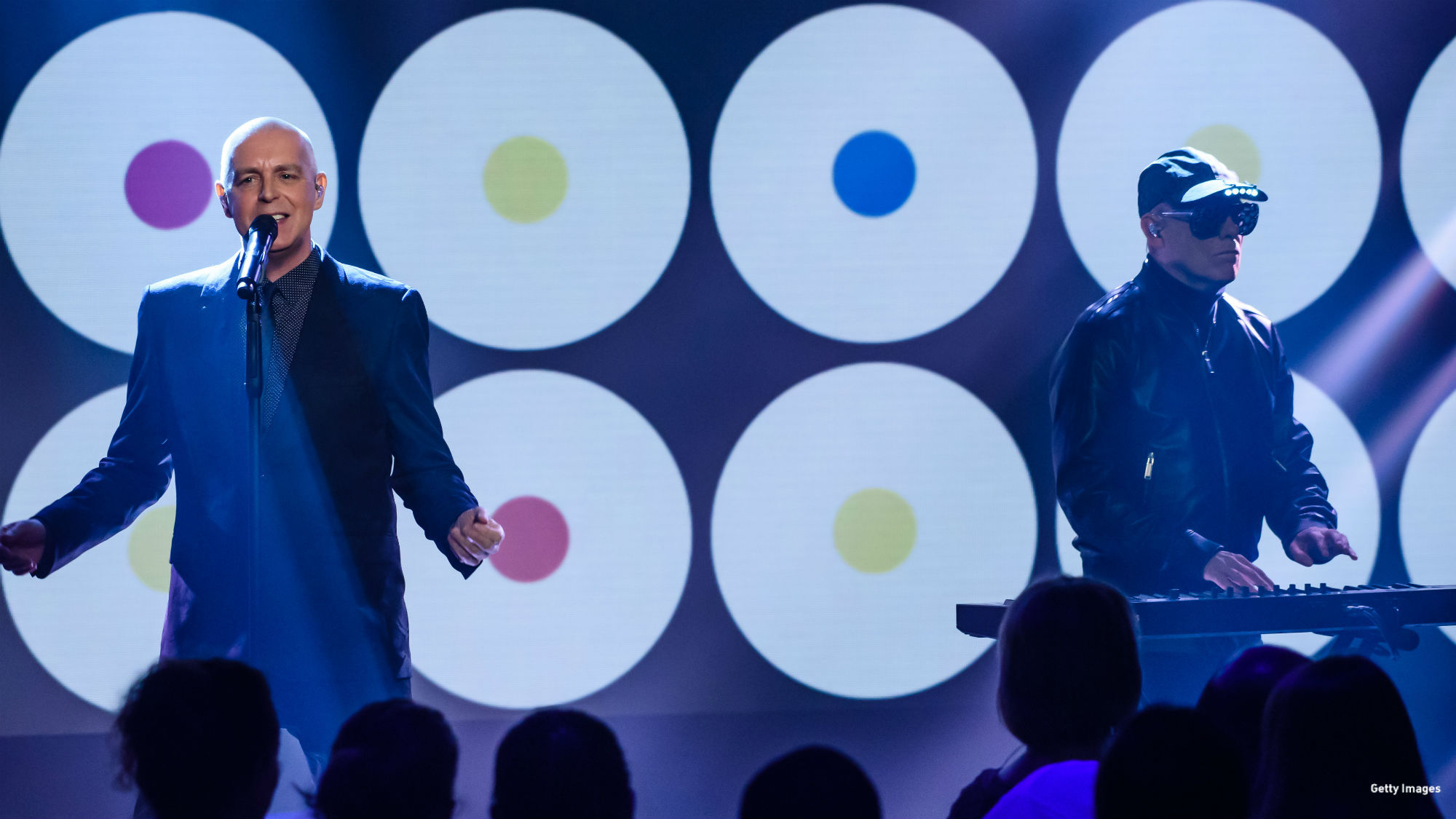 Though they're often referred to as "the elder statesmen of British pop," Neil Tennant and Chris Lowe remain a vital musical duo: their last two albums, 2013's Electric and 2016's Super, contain a slew of synth-pop tunes that compare favorably to their late-'80s heyday. Dropping Friday, this new album sees them team up once again with producer Stuart Price, who's also worked with the likes of Madonna and The Killers. If the impressive recent teaser tracks "Dreamland," and "Monkey Business," are anything to go by, Hotspot should house plenty of the elegant, literate, and danceable pop music the Pets are known for.
4. WHAT TO GO SEE FOR SUPER-STYLISH-LOOKING FRIGHTS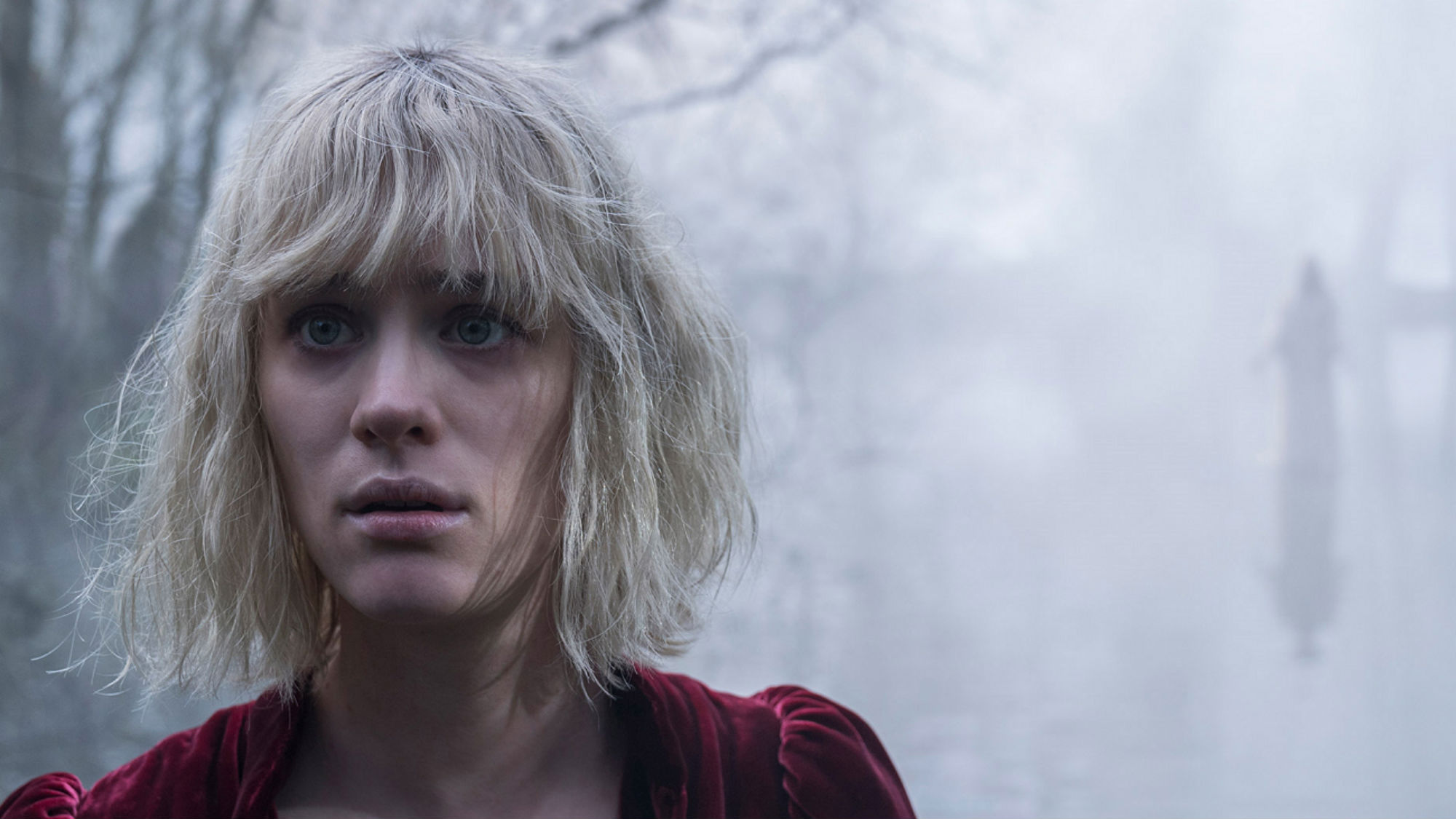 This modern adaptation of Henry James' classic Victorian ghost story The Turn of the Screw has been hailed as a passion project for Steven Spielberg, who serves as its executive producer. Italian-Canadian director Floria Sigismondi, who honed her distinctive jittery filming style making music videos for the likes of David Bowie and Marilyn Manson, definitely has the flair to put a fresh spin on the source material, and together they've assembled a talented young cast. Black Mirror's Mackenzie Davis stars as a nanny hired to care for a couple of disturbed orphans (Stranger Things' Finn Wolfhard and The Florida Project's Brooklynn Prince) at a remote house in the Maine countryside which turns out to hold some dark secrets. Opening Friday, The Turning promises to be a cut above the average horror flick.
5. WHICH RISING STAR TO FOLLOW ON INSTAGRAM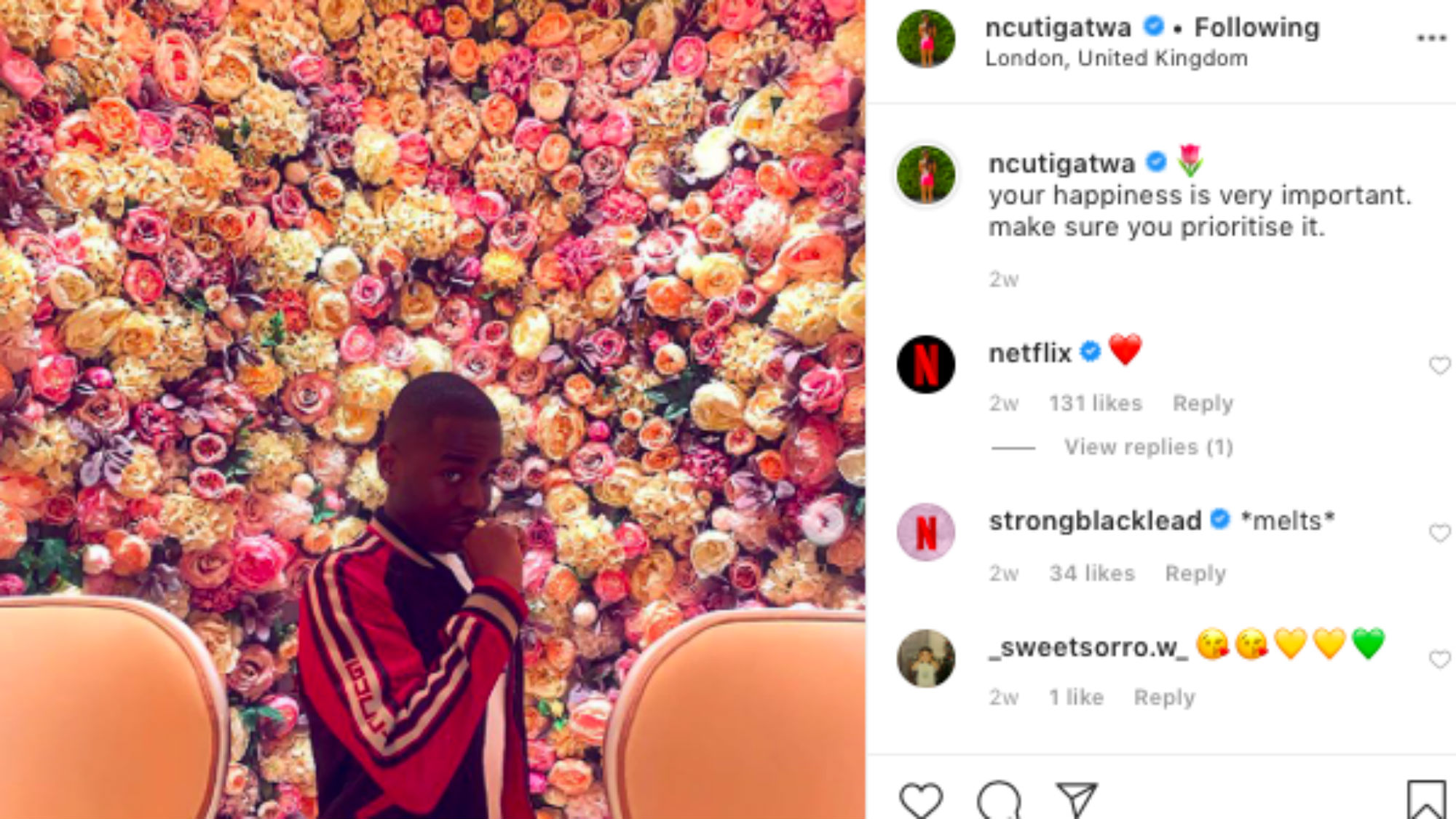 Sex Education, the quirky comedy-drama series set in a John Hughes-like British high school, launched a small galaxy of rising stars when it debuted this time last year. Among the brightest was Ncuti Gatwa, the Scottish-Rwandan actor who plays Eric, a hilarious and lovable gay character who never slips into the "sassy sidekick" trope. With season two launching last weekend, Gatwa is doing the promo rounds again and proving to be just as much fun as his character, so it's a great time to check in with him on Instagram. Later this year, he'll also be seen in The Last Letter from Your Lover, a romantic drama starring Felicity Jones, so his forward momentum definitely looks set to continue.
6. WHAT TO LISTEN TO FOR EAR CANDY WITH A MESSAGE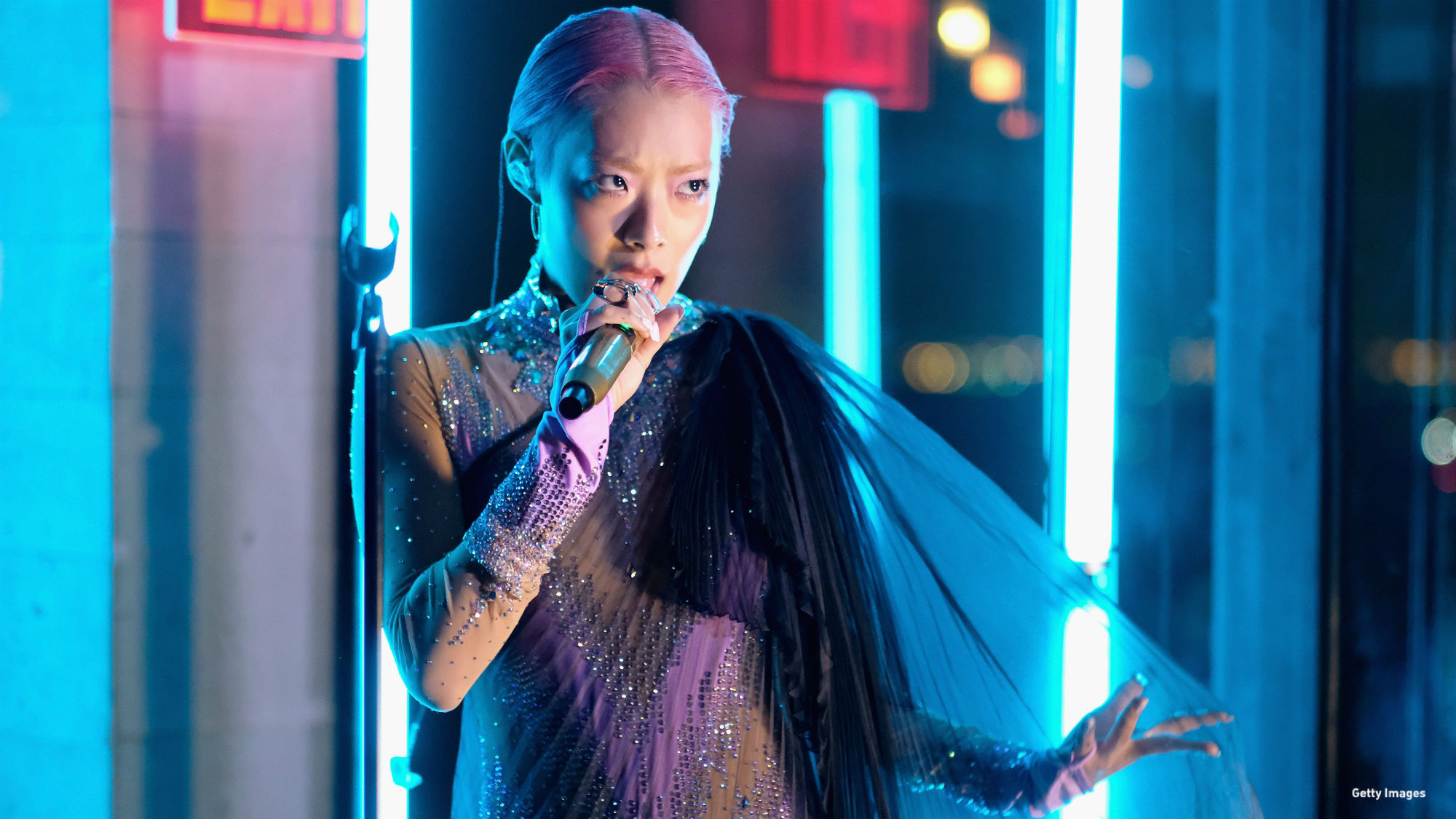 You might recognize Rina Sawayama from Idris Elba's Netflix comedy series Turn Up Charlie, in which she has a recurring role as Layla Valentine. But the Japanese-born British performer is best known for her smart and stylish pop music, which puts a very modern spin on nostalgic sounds from the past couple decades. Her new single "Comme des Garçons (Like the Boys)" is an especially fine example; Sawayama uses the name of an iconic French fashion house as a jumping point to explore how acting brash "like the boys" is sometimes a way for young women to get ahead. It's clever, catchy, and infectious all at the same time
7. WHICH PODCAST TO TRY IF YOU'RE AN AGATHA CHRISTIE FAN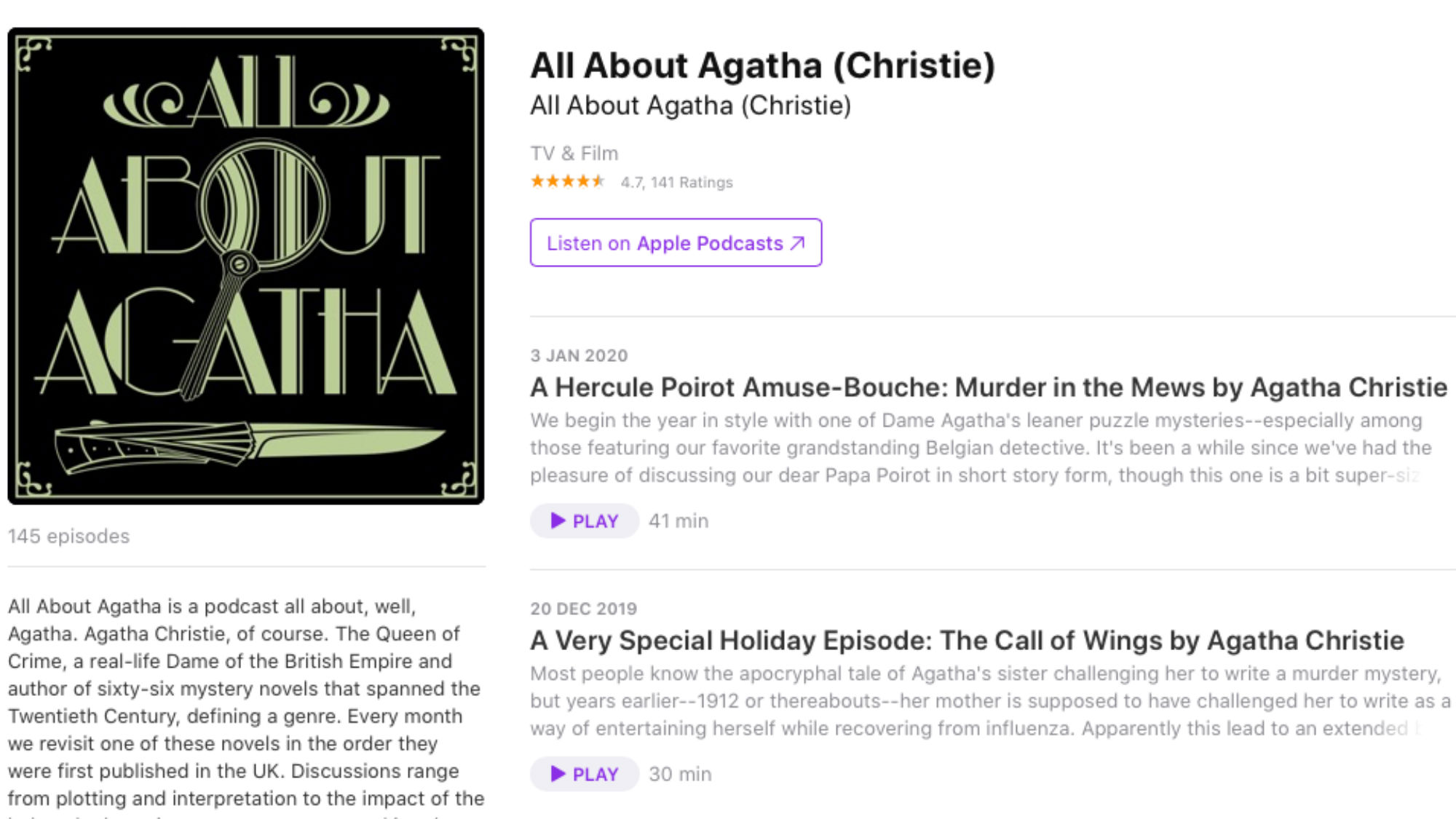 As the huge box office success of 2018's Murder on the Orient Express attests, the appeal of Dame Agatha Christie's crime writing never seems to diminish. This monthly podcast is revisiting each of her 67 detective novels in the order they were first published while also offering insights into Christie's personal life and assessing the many TV and film adaptations of her work… wonder what they'll make of Sir Kenneth Branagh's upcoming movie of Death on the Nile? If you can't get enough of Christie's superbly structured whodunnits, All About Agatha could be the perfect reading companion..
8. WHAT TO GO SEE IF YOU FANCY SOMETHING BEGUILING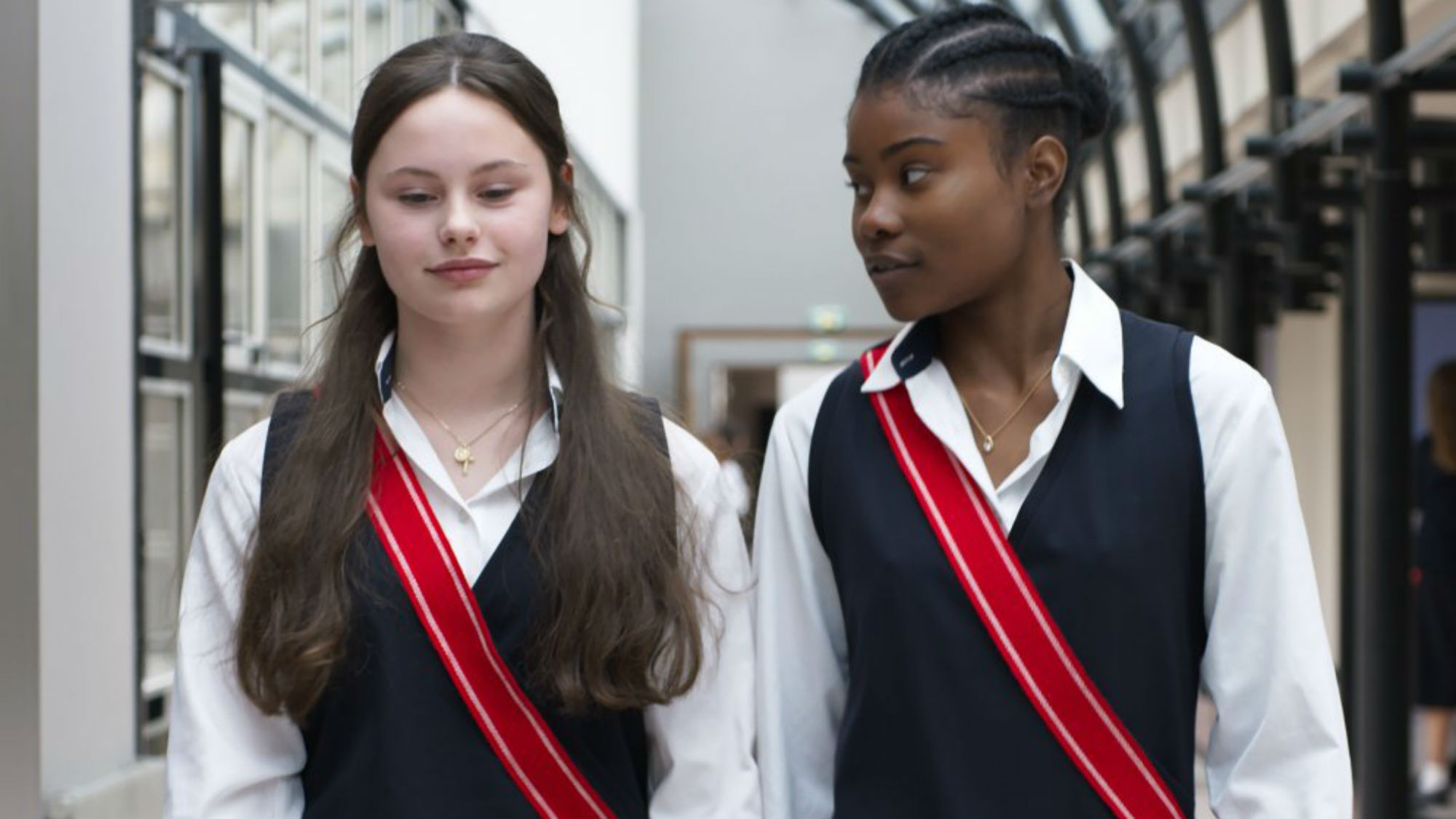 Opening in select theaters Friday, the latest film from maverick French director Bertrand Bonello definitely has ambition. Zombi Child intertwines the real-life story of Clairvius Narcisse, a Haitian man said to have been turned into a zombie in the '60s by a Haitian voodoo preparation, with fictional events at a modern-day Parisian boarding school. Wislanda Louimat stars as a young woman of Haitian descent navigating life at the highly prestigious academy where she stands out from her classmates. It would be a shame to say too much more, but reports from last year's Cannes Film Festival suggest that Bonello has crafted a pretty unique zombie horror movie that explores topical issues including cultural appropriation and France's post-colonial legacy.
9. WHAT TO PLAY IN A CONTEMPLATIVE MOMENT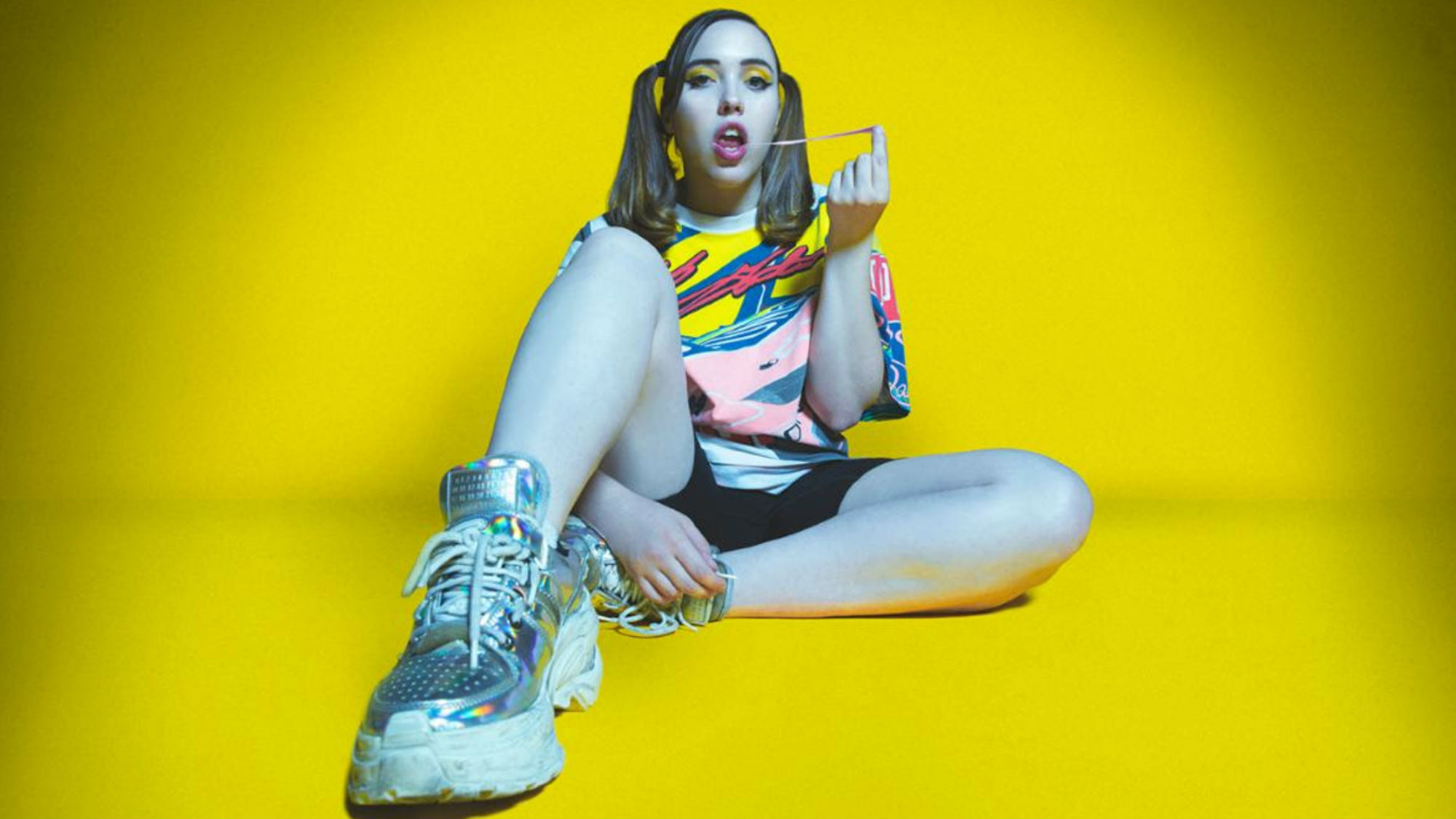 Though she hails from the home of country music, Nashville, Sophie Allison a.k.a. Soccer Mommy specializes in catchy indie-rock tunes inspired by the likes of Liz Phair and Avril Lavigne. "Circle the Drain," taken from her upcoming second album Color Theory, is a lovely introduction to her breezy and melodic songwriting style. It's a song about feeling "that low sometimes, even when everything is fine," something we can all relate to, that should add a little emotional resonance to even the dullest morning commute.
10. AND FINALLY, WHICH PODCAST TO BOOKMARK IF YOU'RE A DOG "MOMMY" OR "DADDY"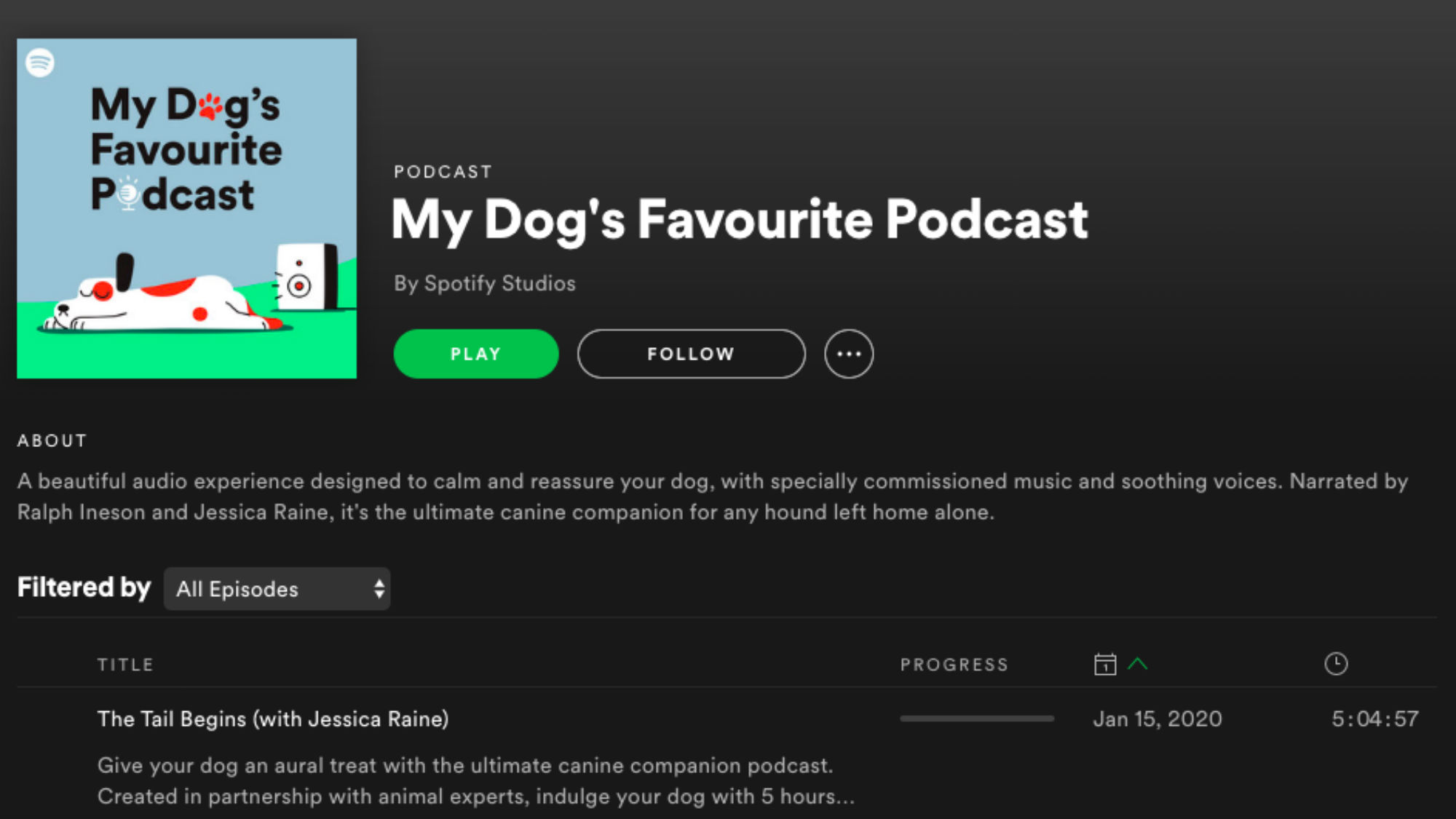 A podcast for dogs? It's a thing now! Created in collaboration with U.K. animal welfare charity the RSPCA, this new Spotify podcast is designed to supply a soothing listening experience for dogs left home alone. There are two main five-hour episodes, each featuring relaxing ambient sounds such as a breeze rustling through the trees. One includes a narration from The Office actor Ralph Ineson, while the other features Call the Midwife actress Jessica Raine, who tells her canine listeners: "You just take it easy today. This is your chance for some well-earned me time." Tail-waggingly lovely, no?
What are your plans for this week? 
Read More