Happy holidays! Here are 10 ways to keep yourself entertained this week, whether you're feeling especially festive or, well… not.
1. WHAT TO GO SEE FOR PERIOD DRAMA WITH SERIOUS PRESTIGE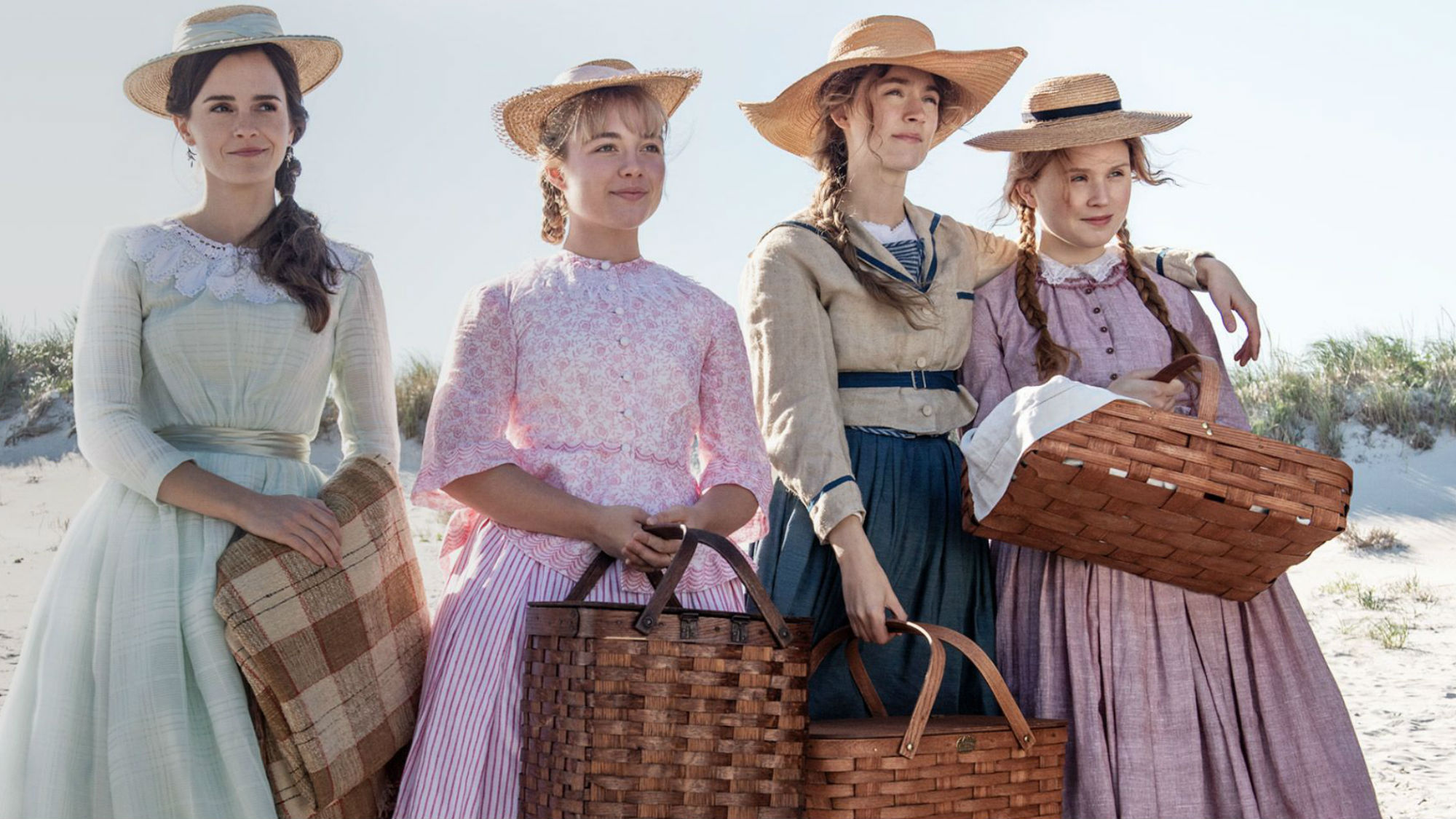 Opening in theaters Christmas Day, this adaptation of Louisa May Alcott's much-loved novel is dripping with class: Lady Bird's Greta Gerwig directs a cast that includes Saoirse Ronan, Emma Watson, The Little Drummer Girl's Florence Pugh, and Sharp Objects' Eliza Scanlen as the four enduringly relatable March sisters making their way in 1860s New England. Meanwhile, Meryl Streep portrays the redoubtable Aunt March; Laura Dern plays the girls' mother Marmee; and Timothée Chalamet, James Norton, and Bob Odenkirk all appear in supporting roles. Little Women has been adapted on numerous occasions before, most recently in 2017 with Dame Angela Lansbury as Aunt March, but Gerwig's version promises to be something special.
2. WHAT TO GO SEE FOR A SEARING LEAD PERFORMANCE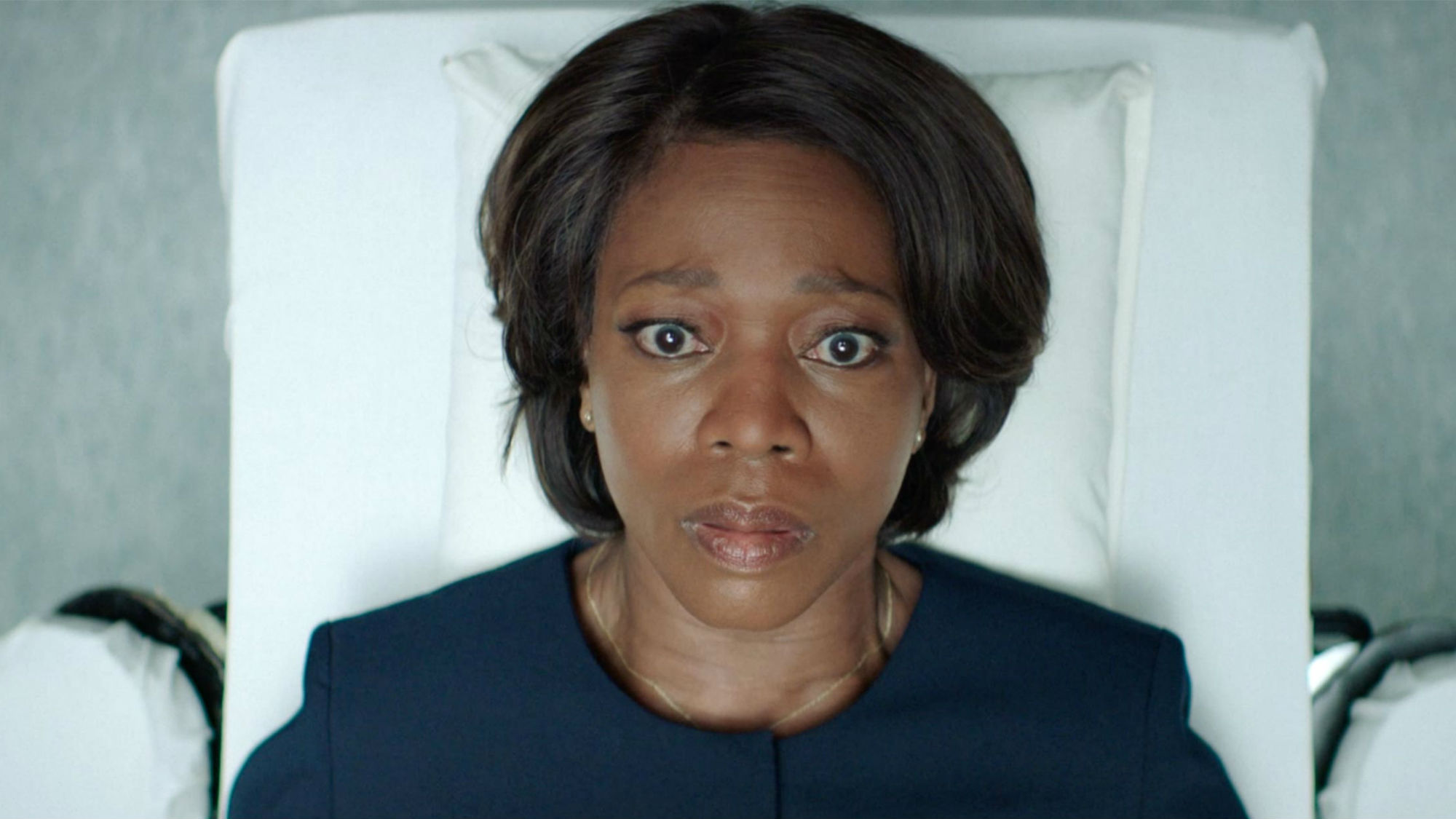 Four-time Emmy winner Alfre Woodard is attracting Oscar buzz for her performance in this harrowing-looking drama opening in theaters Friday. She plays Bernadine Williams, a Death Row prison warden struggling to process the emotional trauma she suffers after being involved in a botched lethal injection procedure. She's supported by an accomplished cast that includes The Wire's Wendell Pierce, Straight Outta Compton's Aldis Hodge, and The West Wing's Richard Schiff, and reviews from various film festivals suggest writer-director Chinonye Chukwu has crafted a memorably intense and atmospheric character study.
3. WHICH PODCAST TO TRY EVEN IF YOU DON'T NORMALLY LIKE FACTUAL PODCASTS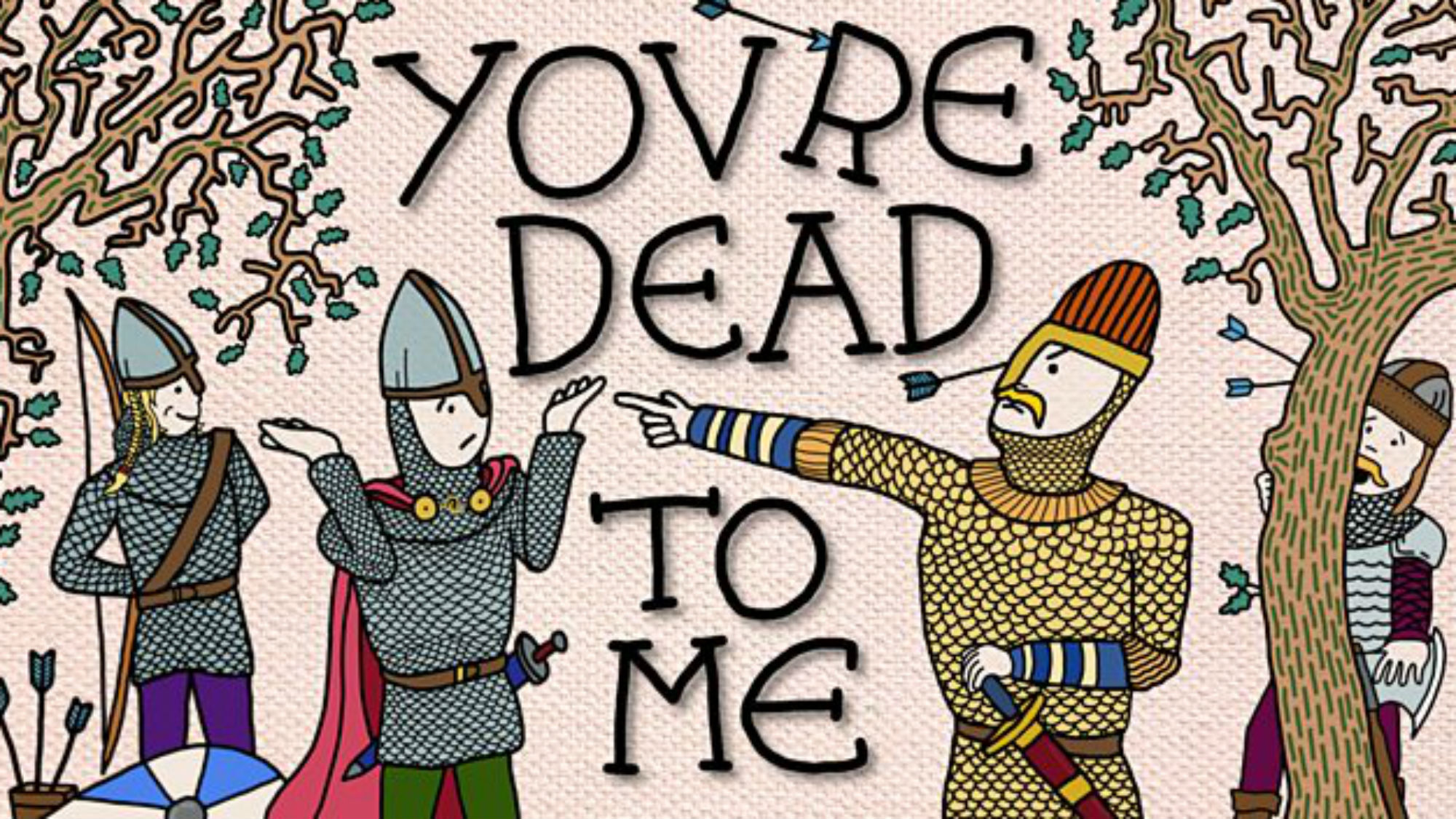 You're Dead to Me bills itself as "the history podcast for people who don't like history or forgot to learn any at school." That's quite a claim, but one this consistently entertaining BBC production can back up. Each week, host Greg Jenner is joined by a comedian and a historian to discuss and dissect a different event or period from world history. They nearly always find the sweet spot where funny meets informative, and there are now 18 episodes to choose from, including standouts devoted to Joan of Arc, Blackbeard the pirate, and the European Witch Craze. So if you like the idea of laughing while you learn, this one could be for you.
4. WHICH FAST-RISING STAR TO FOLLOW ON INSTAGRAM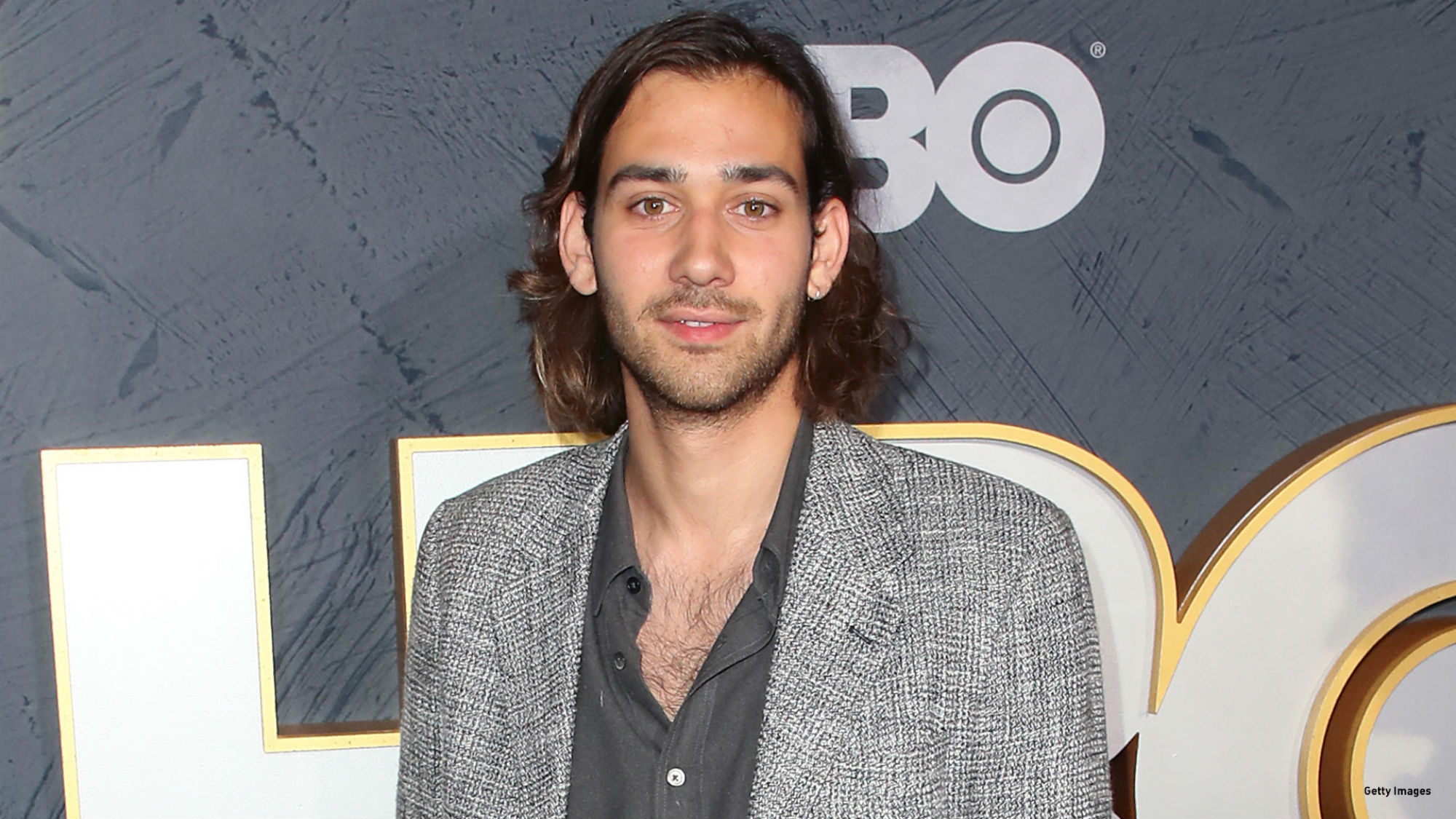 When he was just eleven years old, Maxim Baldry co-starred opposite Rowan Atkinson in the hit comedy flick Mr. Bean's Holiday. Now 23, the Brit is building a super-promising adult acting career: he recently appeared in Russell T. Davies' miniseries Years and Years and Dame Emma Thompson's holiday rom-com Last Christmas. Next up: a guest appearance in the new season of Doctor Who (bring it on!) and an unknown role in the Lord of the Rings prequel series. In 2020, he'll definitely be one to keep an eye on, so why not give him a follow on the 'gram?
5. WHAT TO PLAY WHEN YOU'RE IN THE MOOD FOR SOMETHING MELLOW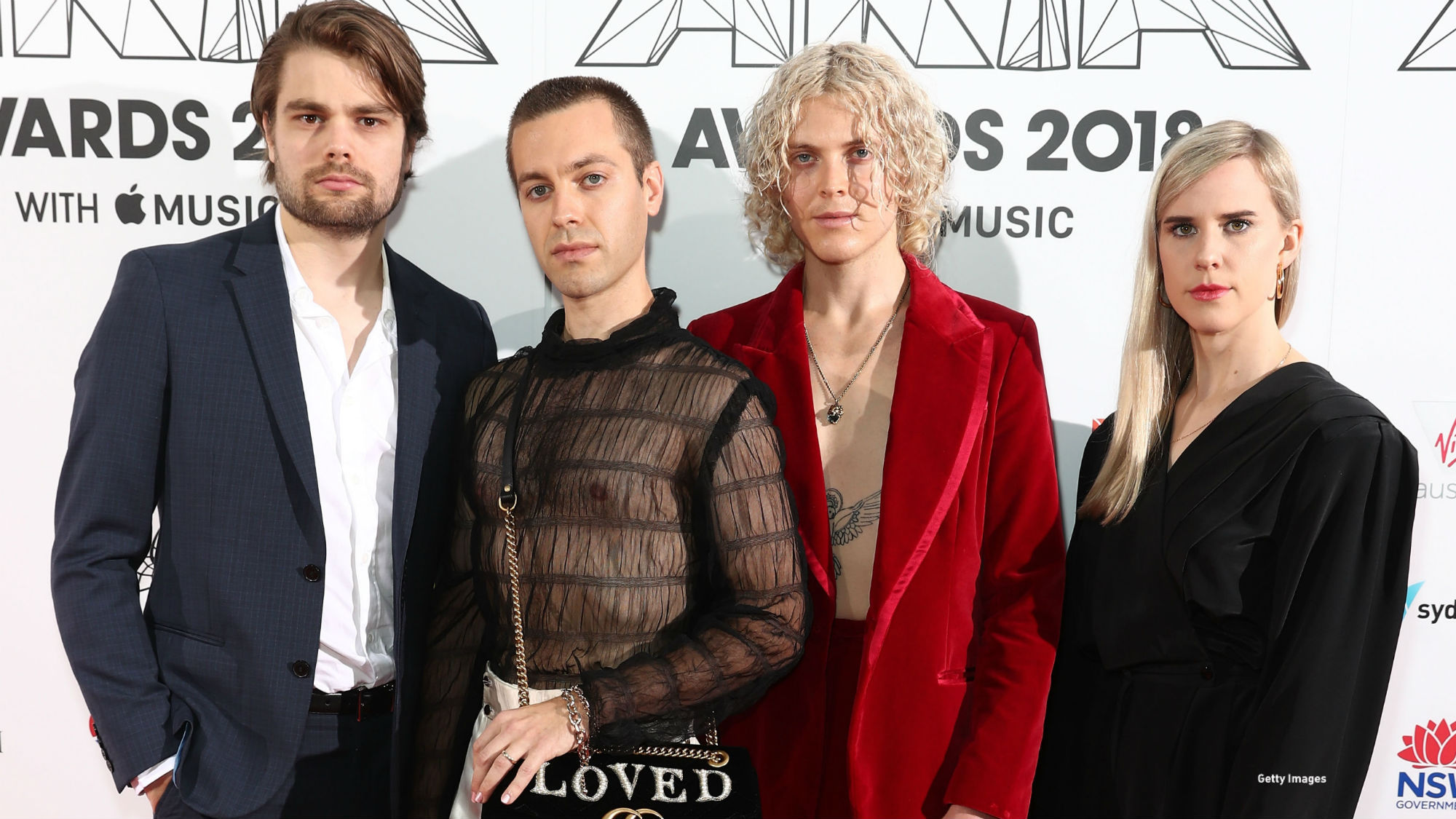 As well as being "the most wonderful time of the year," the holidays can also feel like the most stressful. If you find yourself feeling frazzled this week, reach for the new single from Australian alt-pop duo Cub Sport. Titled "City of Angels," it's a dreamy midtempo pop gem featuring super-soothing vocals from lead singer Tim Nelson. "Now I'm looking back, I'm coming down all sentimental," he sings, radiating a kind of relaxed contentment. "Always nostalgic for the past, my nights so gentle now." Honestly, this is seriously lovely stuff.
6. WHICH PODCAST TO TRY IF YOU'RE A TRUE CRIME AFICIONADO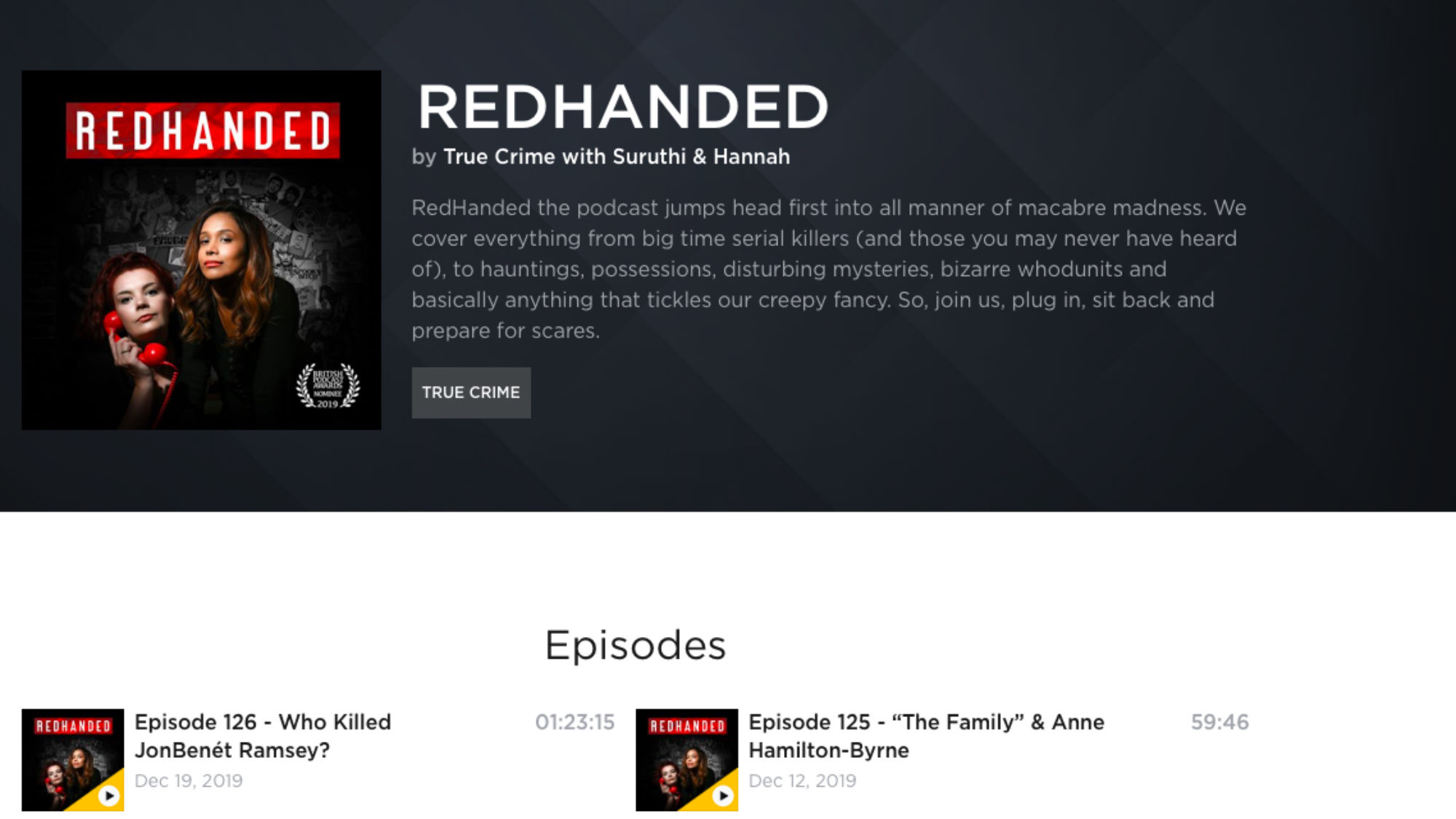 Hosted by British besties Suruthi and Hannah, this popular podcast manages to inject the overcrowded true crime genre with a fresh and distinctive blast of personality. RedHanded stands out because it often, but not always, takes on quirkier cases that other podcasts might not, but it also helps that the hosts are witty, articulate, and willing to analyze the wider socio-cultural issues surrounding each crime. Since launching in summer 2017, they've built up a sizeable library of more than 125 episodes, so if you like their style, you'll find plenty of intriguing cases to sink your teeth into.
7. WHICH INSTAGRAM TO FOLLOW FOR HOLIDAY MOVIE INSPO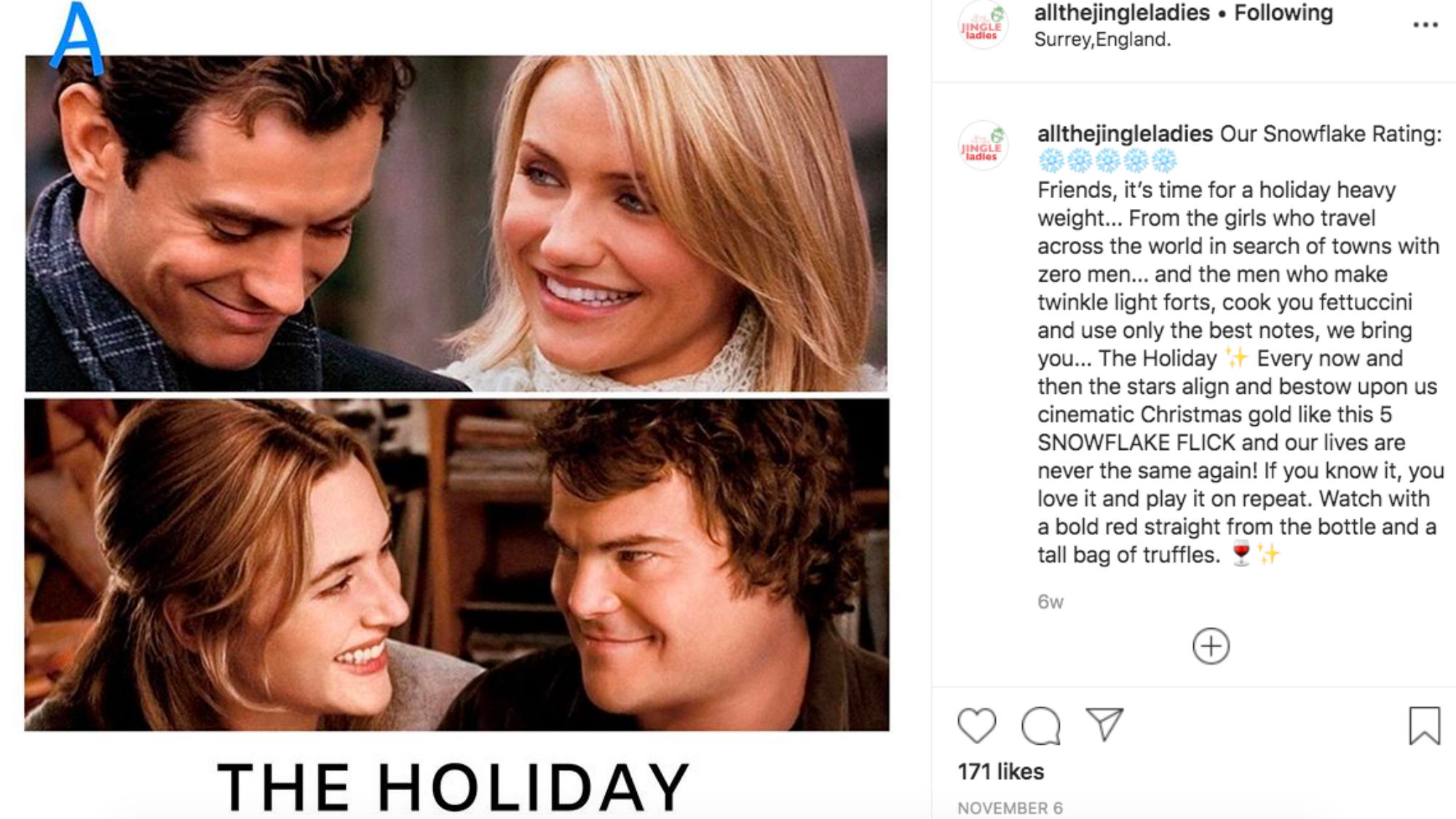 Not all holiday movies are created equal: for every all-time classic like Home Alone or It's a Wonderful Life, there's a more, ahem, enjoyably corny offering like A Christmas Prince. This punningly-titled Instagram account run by a couple of holiday movie aficionados posts mini-reviews of festive films old and new with a "snowflake rating" out of five. It's a great place to discover movies you haven't heard of yet, and to foster a little bit of friendly holiday debate: well, do you think The Holiday really deserves five snowflakes out of five?
8. WHAT TO GO SEE IF YOU'RE IN THE MOOD FOR SOMETHING EMOTIONAL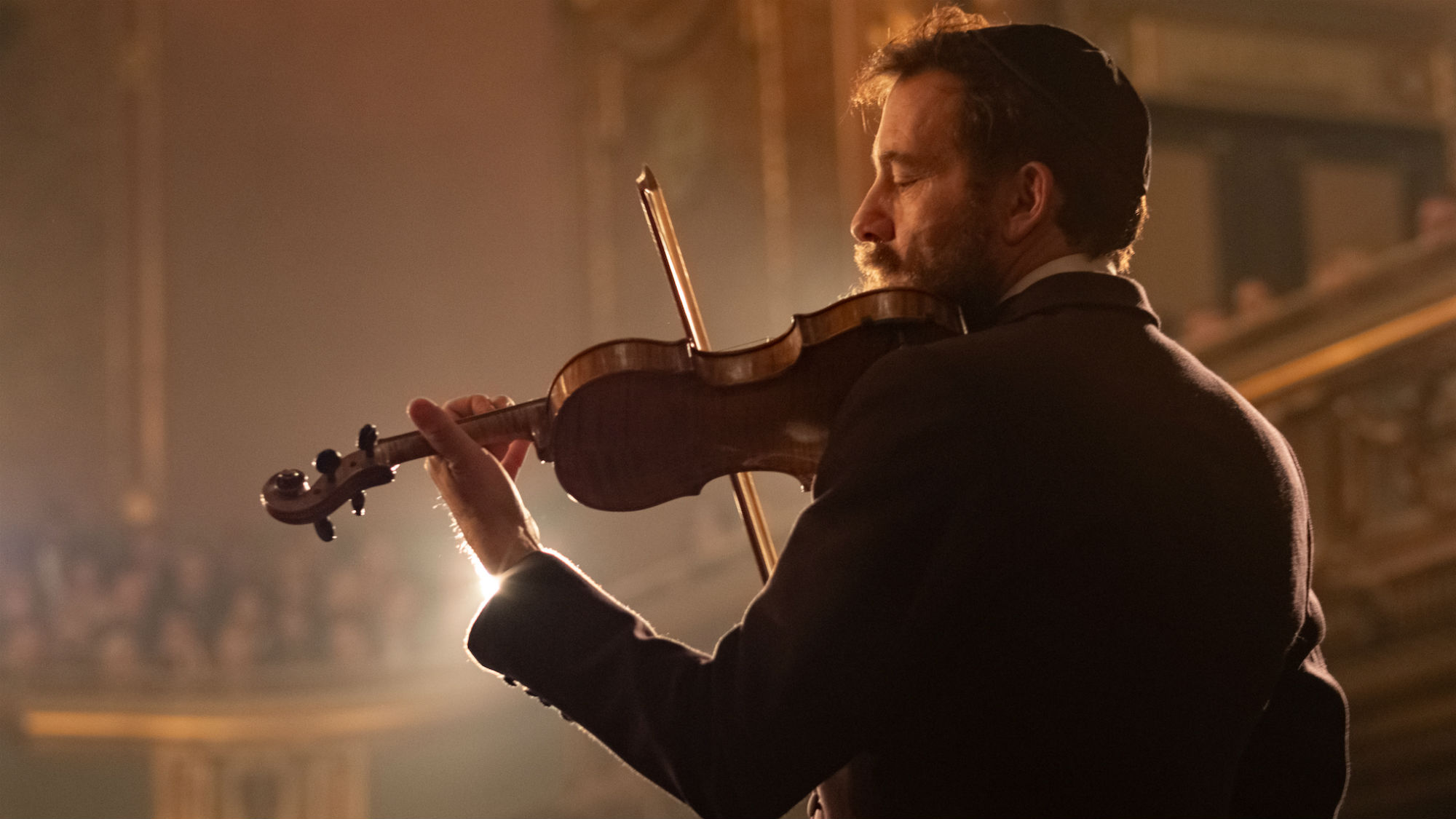 Clive Owen and Tim Roth star in this mystery drama set in the world of classical music which opens in select theaters Christmas Day. Adapted from Norman Lebrecht's novel of the same, it follows a middle-aged judge of music competitions, Martin (Roth), as he tracks down his musically gifted childhood friend, Dovidl, a Polish-Jewish refugee whose family fled to England during World War II. Owen plays the middle-aged Dovidl, and reviews from the festival circuit suggests that director François Girard (The Red Violin, Boychoir) steers the two men toward a very moving reunion.
9. WHICH EXTRA FESTIVE MUSIC VIDEO TO CHECK OUT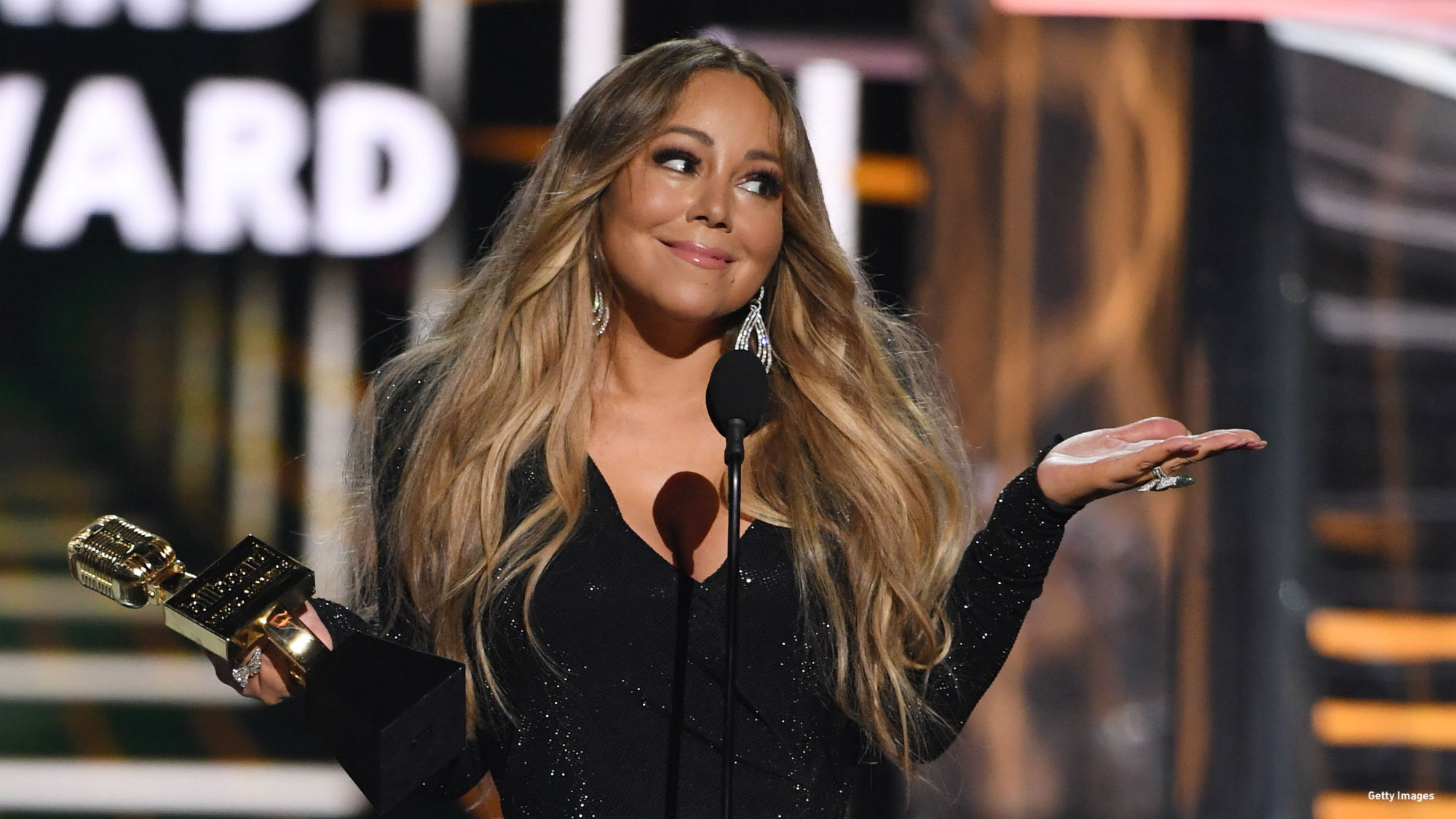 Last week, Mariah Carey's classic holiday song finally hit number one on the Billboard Hot 100 – 25 years after it first came out! Given that she's often dubbed the unofficial "Queen of Christmas," it's not too surprising that Carey has celebrated her remarkable chart success by releasing a brand new video for "All I Want for Christmas Is You." Featuring skating Santas, dancers with giant candy canes, and generous helpings of snow, it's every bit as festive as you'd expect – frankly, if this doesn't get you in the mood for the holidays, it's likely that nothing will.
10. AND FINALLY, WHAT TO GO SEE FOR SOME FAMILY-FRIENDLY ESCAPISM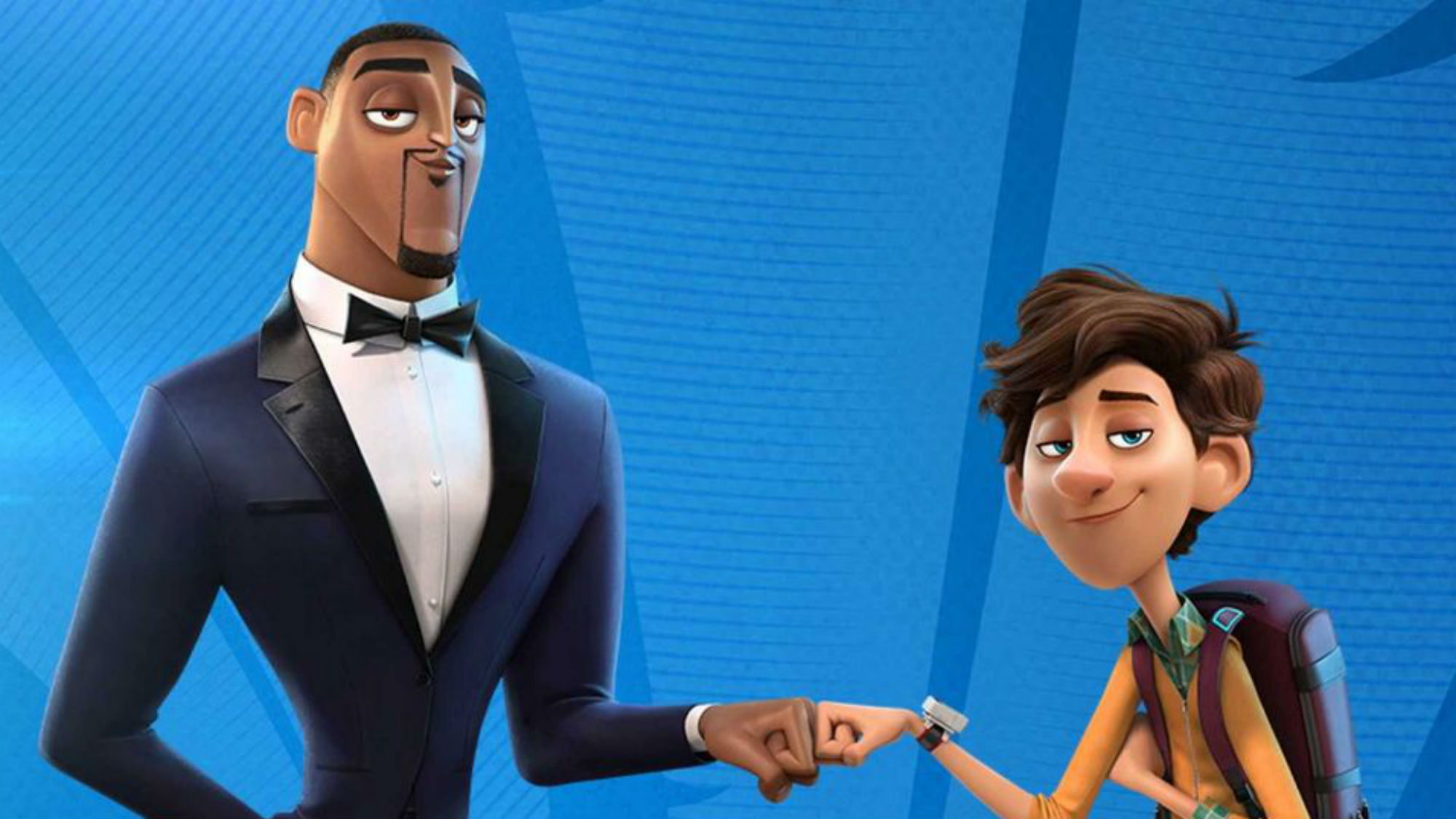 Will Smith and Tom Holland lead the voice cast in this computer-animated spy comedy based on the 2009 short Pigeon: Impossible. That punning title offers a clue as to this movie's plot: Smith plays Lance Sterling, a slick and physically imposing spy who gets trapped inside the body of a pigeon after testing the so-called "biodynamic concealment" technology invented by Walter Beckett, Holland's socially awkward science whiz. The odd couple – pigeon and inventor – then have to take down a terrorist mastermind with a bionic arm (Bloodline's Ben Mendelsohn), aided by colleagues voiced by Doctor Who alum Karen Gillan and country singer Reba McEntire, among others. Opening in theaters Christmas Day, Spies in Disguise should supply lots of zingy, family-friendly fun.
What are your plans for this week? 
Read More