Christmas Day might be getting closer, but there's still plenty going on in the world of pop culture. This week's actually looking like a particularly busy one, so let's dive right in.
1. WHAT TO WATCH IF YOU'RE IN THE MOOD FOR A WINTRY THRILLER
Premiering Wednesday on the Sundance Now streaming service, this 10-part thriller is billed as a "Nordic noir" – just the thing to spice up cozy December nights. The Matrix's Carrie-Anne Moss stars as Maggie Griffiths, a New York-based FBI agent who travels to Norway to help local homicide detective William Wisting (Sven Nordin from Oscar-nominated film Elling) track down an American serial killer living in the Scandinavian nation. Based on a couple popular novels by Jørn Lier Horst, Wisting looks chilly, atmospheric, and very gripping from the very start.
2. WHAT TO GO SEE FOR CURIOSITY'S SAKE (AND ITS CRACKING CAST)
Sir Andrew Lloyd Webber's stage musical Cats is an all-time favorite: the original Broadway production ran for 18 years, and the original West End production ran for 21! But when the first trailer for this movie adaptation from Les Misérables/The King's Speech director Tom Hooper debuted in July, the internet wasn't entirely convinced by its use of so-called "digital fur technology" to turn actors including Idris Elba, Sir Ian McKellen, Dame Judi Dench, James Corden, and Taylor Swift into anthropomorphic cats. So, it's bound to be a talking point when it opens Friday – and Jennifer Hudson's rendition of Cats' signature song "Memory" will surely be a showstopper.
3. WHICH PODCAST TO TRY IF YOU HAVE KIND OF A SALTY SENSE OF HUMOR
This brilliant satirical podcast is the brainchild of two of the most daring and hilarious voices in British comedy: Julia Davis (Sally4Ever, Nighty Night) and Vicki Pepperdine (Getting On). The premise is simple: they play middle-aged agony aunts Joan Damry and Jericha Domain, who initially seem a little prim and proper, but actually dispense advice that's both super-risqué and shockingly old-fashioned in its sexual politics. Dear Joan & Jericha is anything but family-friendly, but each 20-minute episode is surreal, subversive, and very funny indeed.
4. WHAT TO GO SEE FOR A REAL-LIFE DAVID AND GOLIATH STORY
This super-pertinent movie opening Friday centers on the women who exposed Roger Ailes, the late Fox News CEO, for alleged sexual harassment in 2016. Director Jay Roach (Game Change) has assembled a stellar cast: Charlize Theron and Nicole Kidman play former Fox News presenters Megyn Kelly and Gretchen Carlson; Margot Robbie co-stars as a composite character called Kayla Pospisil; and John Lithgow appears as Ailes. It's highly topical – and in many ways, provocative – source material, but pre-release buzz suggests Bombshell handles it in a nuanced and entertaining way.
5. WHICH PODCAST TO LISTEN TO FOR AN ENTHRALLING REAL-LIFE STORY
This 10-part BBC Radio 4 podcast tells the incredible story of Joachim Rudolph, who as a teenager helped to dig a tunnel under the Berlin Wall so that people could escape from East to West Berlin. It's super-atmospheric stuff: presenter Helena Merriman has recorded segments inside the actual tunnel, and interviews with Rudolph and other original tunnelers are accented with the sort of clattering sound effects they'd have heard during their fearless 1961 digging mission. Already a major word-of-mouth hit in the U.K., Tunnel 29 will make for an insightful and inspiring end-of-year listen.
6. WHAT TO PLAY WHEN YOU'RE FEELING CONTEMPLATIVE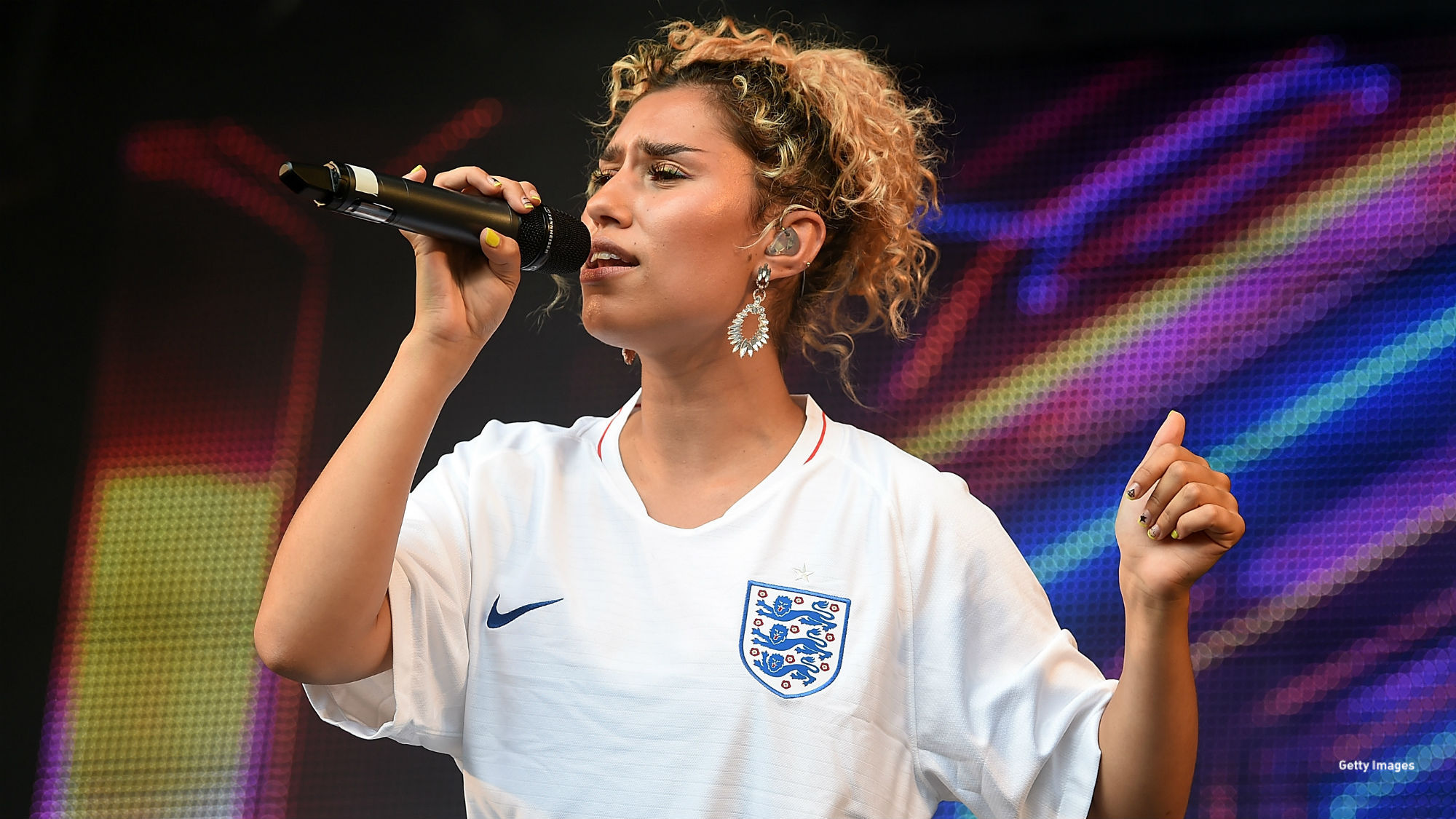 British singer-songwriter Raye – or Rachel Keen to friends and family – has enjoyed a successful 2019, co-writing tracks for Beyoncé ("Bigger") and Ellie Goulding ("Sixteen"). The 22-year-old Londoner has also shared some excellent music of her own, and new single "Please Don't Touch" is another impressive effort. Super-contemporary but sophisticated at the same time, it's a wistful mid-tempo pop song that shows off Raye's ability to express complicated emotions in a concise and relatable way. "The thing about love is it ain't simple enough," she sings yearningly as she wonders whether to commit. "The thing about trust is it takes two of us." On this evidence, Raye's upward trajectory looks set to continue in 2020.
7. WHAT TO GO SEE FOR A TOUCHING EXPLORATION OF FEMALE SOLIDARITY
A prize winner at this year's Cannes Film Festival, this period drama set in 1950s Rio de Janeiro is being marketed – alluringly – as a "tropical melodrama." Directed by Karim Aïnouz (Futuro Beach, Sunday) and adapted from an acclaimed novel by Martha Batalha, it tells the poignant story of two close-knit sisters (Carol Duarte and Julia Stockler), one free-spirited and the other more disciplined, who are forced apart by the patriarchal society they're born into. Opening in select theaters Friday, Invisible Life looks like a lushly atmospheric and emotional gem.
8. WHAT TO PLAY IF YOU'VE HAD ENOUGH OF SUPER-JOLLY HOLIDAY SONGS
Minnesota indie-pop duo Now, Now are billing their latest single as a "new Christmas classic." That's a pretty bold claim given how few songs make it into the holiday canon, but "Lonely Christmas" might just have what it takes to become a perennial favorite. As its title suggests, it's a melancholy festive offering in the mold of Wham!'s "Last Christmas" or Joni Mitchell's "River." "When you're holding her close, are you thinking of me?" wonders singer Cacie Dalager as she pines – no pun intended – for the one that got away. The holiday season is often a time for taking stock and pondering what might have been, and "Last Christmas" taps into that reflective mindset in a catchy and elegant way.
9. WHICH SUPER-LIKEABLE MULTI-HYPHENATE TO FOLLOW ON TWITTER
Mark Gatiss's incredibly impressive résumé includes co-creating Sherlock, writing numerous Doctor Who episodes and spin-off novels, and acting in series including Game of Thrones, Taboo, and Being Human. He's now gearing up for a busy start to 2020 with the debut of Dracula, the new Bram Stoker adaptation he's created with former Doctor Who showrunner Steven Moffat. He's also a prolific and (politely) opinionated presence on Twitter, as his 728,000 followers will attest, so he makes a worthy addition to any TV lover's feed.
10. AND FINALLY, WHICH INSTAGRAM TO FOLLOW IF YOU'RE A "BRIT-COM" FAN
As you can probably guess from its handle, this Instagram account run by the comedy.co.uk website is dedicated to all things British and humorous. Its feed is a great source of comedy nostalgia – recent posts have celebrated much-loved shows including Miranda and The Vicar of Dibley – as well as the latest sitcom news and, hopefully, inspo for your next "Brit-com" to binge watch. So if you fancy injecting your Instagram feed with a bit of light relief, why not give @britishcomedyguide a follow?
What are your plans for this week? 
Read More