This week's On the Beat does dip a toe into the holiday season, but don't worry if you're not feeling festive yet, because there's plenty going on that doesn't any involve Christmas cheer at all.
1. WHAT TO GO SEE IF YOU FANCY SOMETHING FEEL-GOOD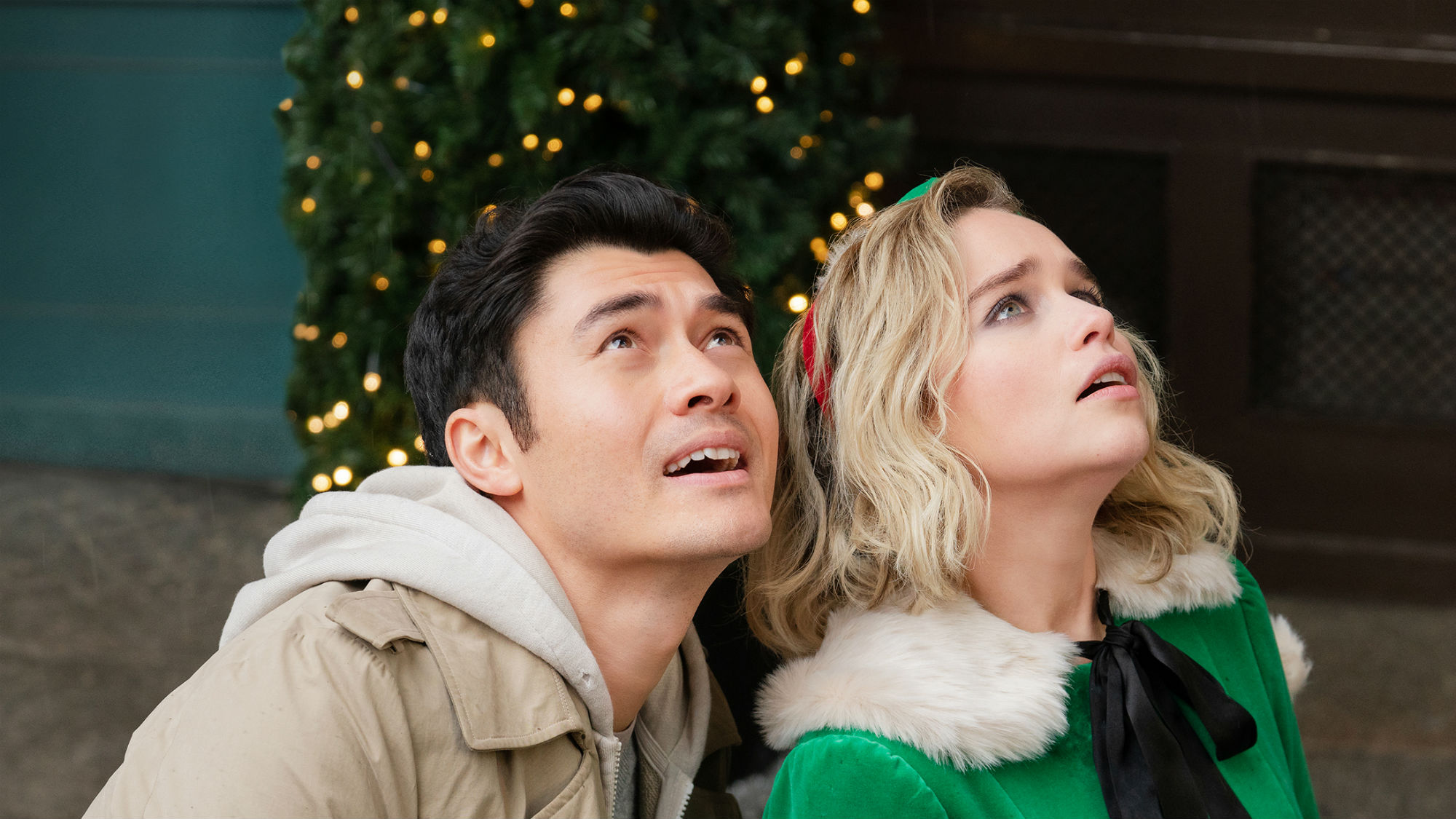 This rom-com opening Friday doesn't just borrow its name from Wham!'s festive favorite; its soundtrack includes 15 classic songs from the late, great George Michael and his '80s pop duo. Co-written by Dame Emma Thompson and directed by Bridesmaids' Paul Feig, it follows a relationship that develops between a jaded retail worker (Game of Thrones' Emilia Clarke) and an upbeat stranger (Crazy Rich Asians' Henry Golding) who seems too good to be true. With a supporting cast that includes Patti LuPone, Michelle Yeoh, and Thompson herself, plus the magical setting of London in the holidays, Last Christmas looks like it could be a real winter warmer.
2. WHAT TO LISTEN TO FOR AN INSTANT MOOD BOOST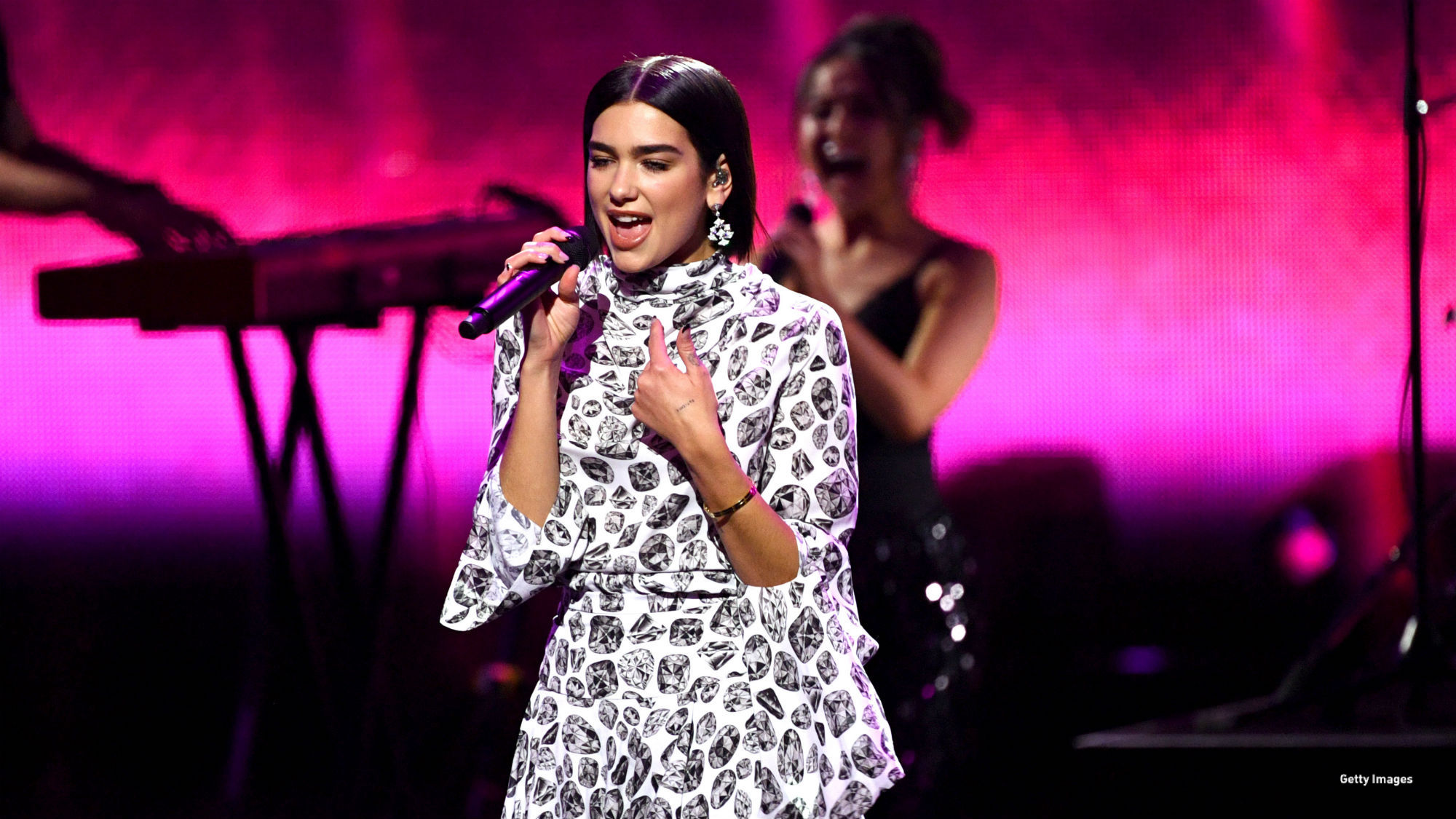 British pop singer Dua Lipa capped her U.S. breakthrough at this year's Grammy Awards when she won the prestigious Best New Artist prize. Now she's launching her second album campaign with a catchy modern disco banger that feels like a logical follow-up to her biggest hit (so far), "New Rules." "Don't show up, don't come out, don't start caring about me now," she sings on the chorus, warning an ex who dumped her not to try creeping back. "Don't Start Now" is sleek, sassy, and sounds like another smash.
3. WHAT TO READ IF YOU'RE A BIT OF A STAR WARS BUFF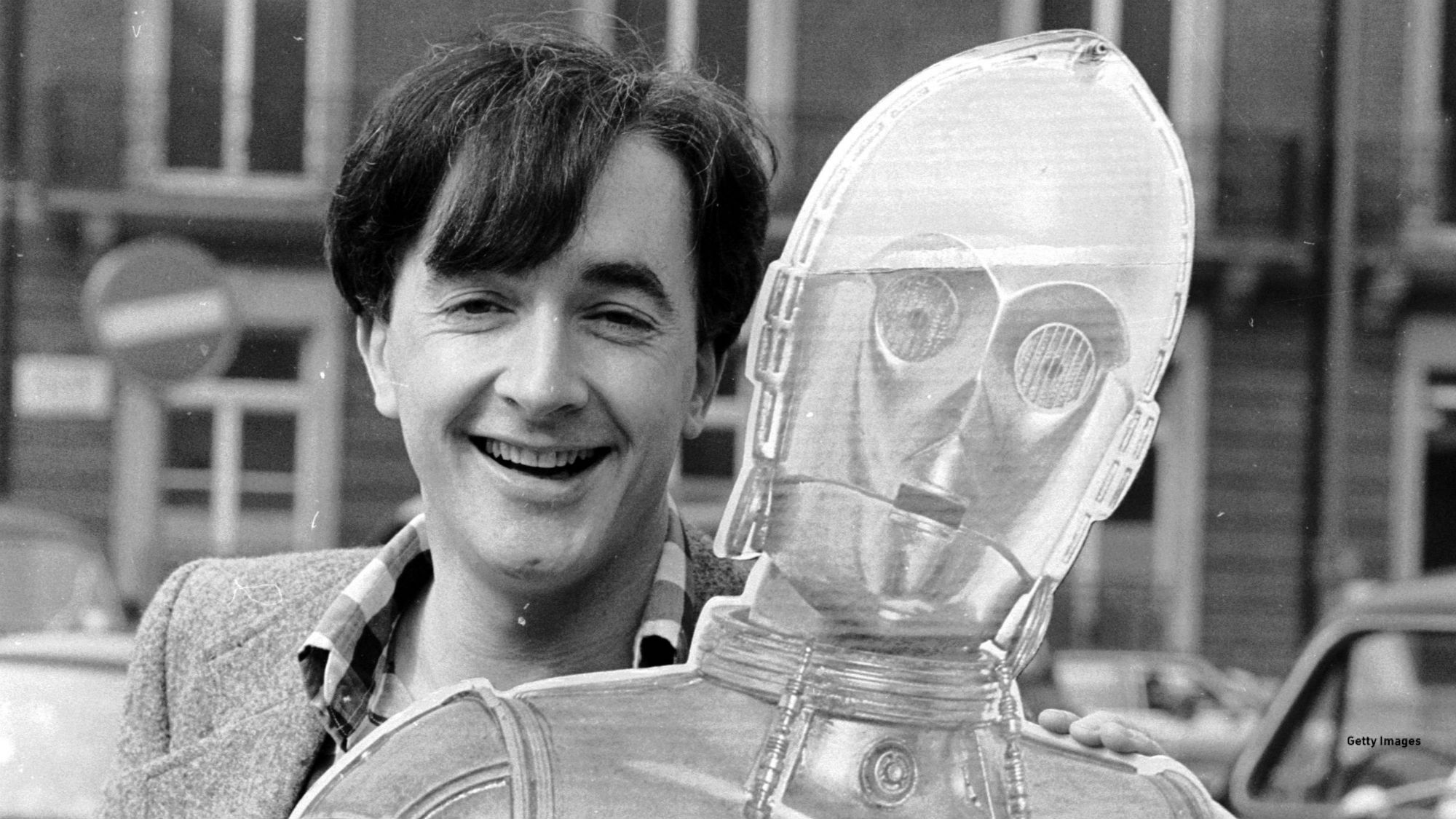 Anthony Daniels occupies a unique position in pop culture history as the only actor to have appeared in all nine Star Wars movies, including this year's upcoming The Rise of Skywalker. With a foreword by that film's director, J.J. Abrams, this memoir published Tuesday sees Daniels tell the story of how he donned a now-iconic metal costume and created C-3PO, the space saga's much loved (and always well mannered) golden droid. Fans of the franchise should find it almost as charming as C-3PO himself.
4. WHAT TO GO SEE FOR VERY ADULT FRIGHTS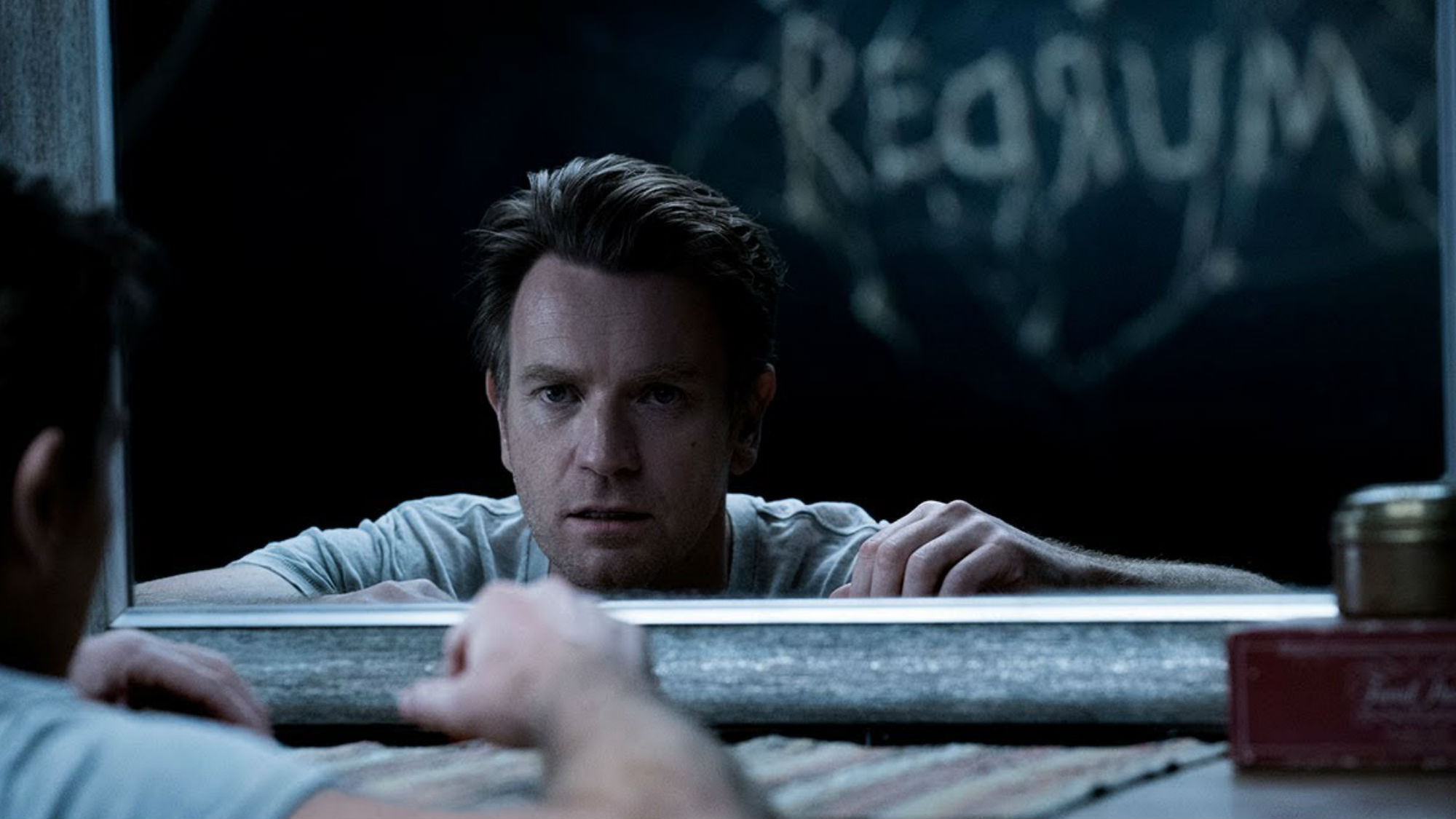 Ewan McGregor follows in the iconic footsteps of Jack Nicholson in this belated sequel to The Shining opening Friday. Adapted from horror maestro Stephen King's own sequel novel published in 2013, Doctor Sleep takes place several decades after the original movie and centers on McGregor's grown-up version of Danny Torrance, the little boy with psychic powers first played by Danny Lloyd. Though Danny has made some kind of peace with his childhood trauma, old wounds are re-opened when he's contacted by a young girl with similar abilities to his own (newcomer Kyliegh Curran) who's being pursued by a cult leader (Mission: Impossible's Rebecca Ferguson) intent on stealing those abilities for herself. All things considered, pretty intriguing, no?
5. WHAT TO LISTEN TO WHEN YOU'RE CRAVING SOMETHING EMOTIONAL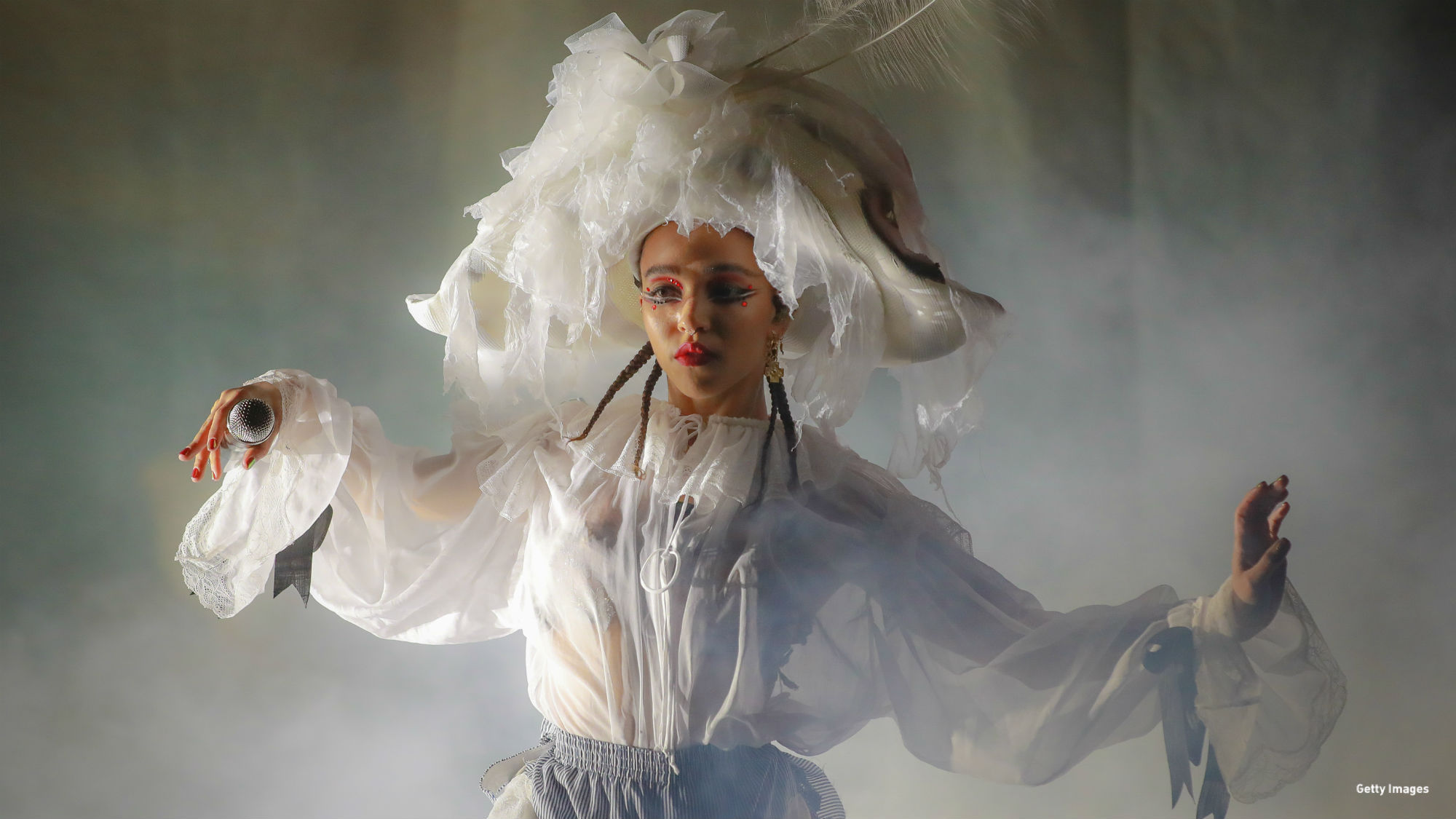 Dropping Friday, this second album from FKA Twigs arrives more than five years after her highly acclaimed debut, LP1. In that time, the genre-blending British singer-songwriter whose real name is Tahlia Barnett has broken up with her partner of several years, actor Robert Pattinson, and undergone surgery to remove fibroid tumors that were forcing her to live with what she described as "a fruit bowl of pain" every day. Given Twigs' abundant talents, it seems likely that Madgalene will represent something of a triumph over adversity, especially if it continues the elegant and starkly emotional vibes of excellent recent singles "Cellophane," "Holy Terrain," and "Home with You."
6. WHAT TO GO SEE IF YOU APPRECIATE A WEEPIE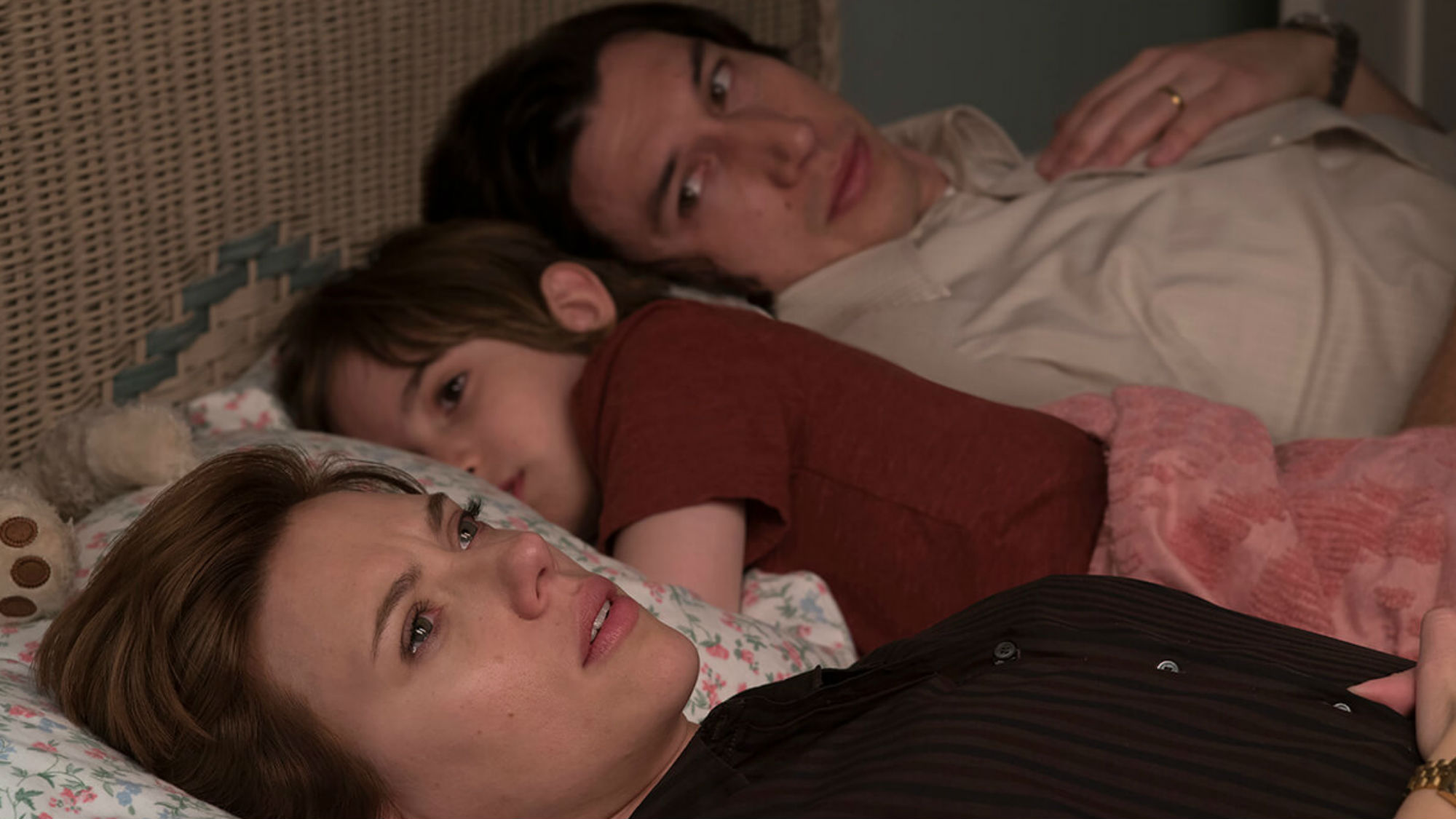 The latest film from revered indie director Noah Baumbach (The Squid and the Whale, Mistress America) follows a grueling divorce being struggled through by a Brooklyn theater director (Adam Driver) and his actress wife (Scarlett Johansson). Reviews from the festival circuit suggest it's a poignant and beautifully observed movie with affecting performances from an excellent cast that includes Ray Liotta and Laura Dern  – the "Dernaissance" continues! – as their respective lawyers. Opening in select theaters Wednesday, Marriage Story is a movie you'll probably want to bring tissues to.
7. WHAT TO READ IF YOU FIND MOST CELEBRITY MEMOIRS KIND OF SAMEY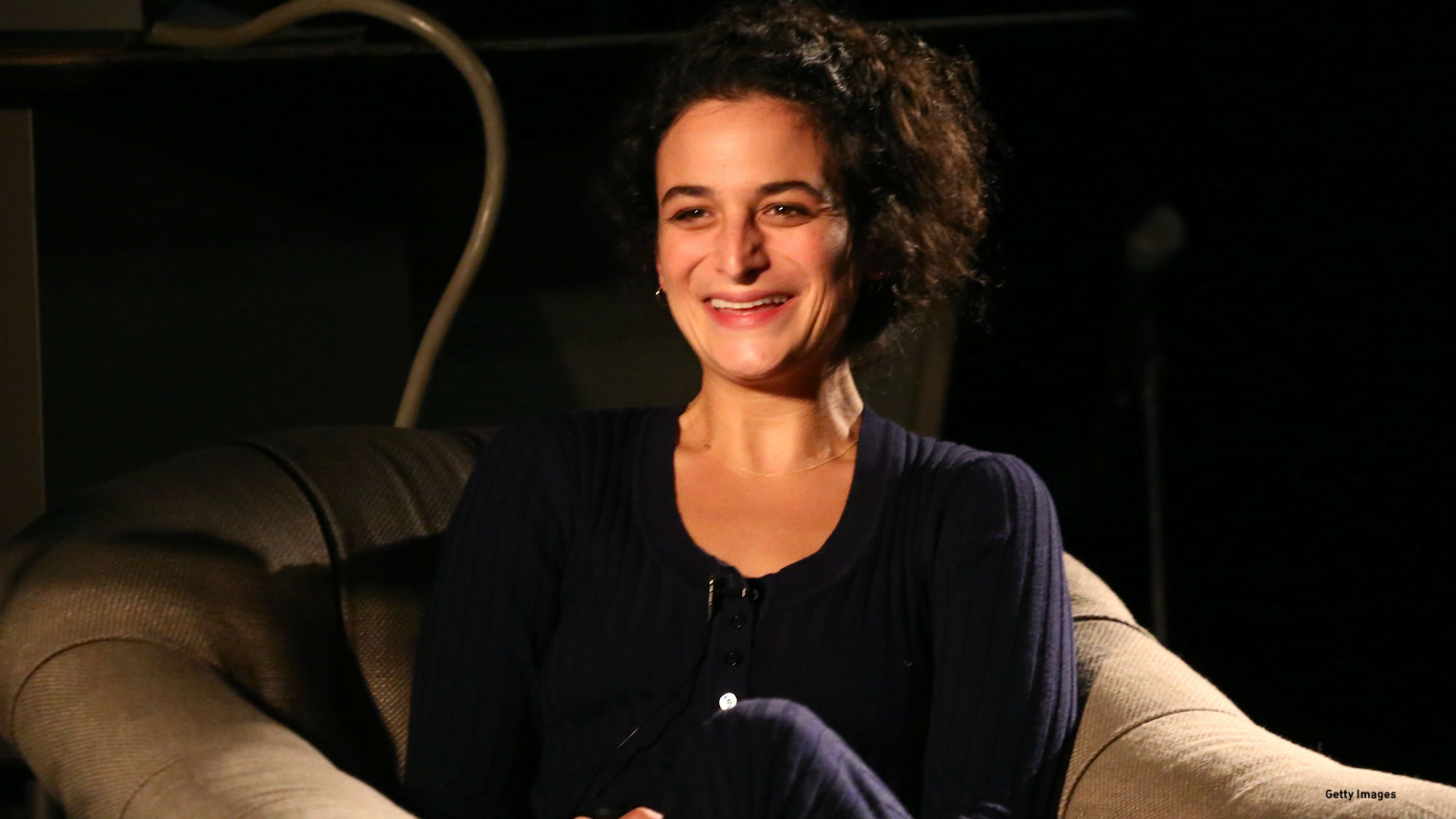 Actress and comedian Jenny Slate has brought a unique offbeat energy to movies and TV shows including Obvious Child, Parks and Recreation, and Girls, and her first adult book looks equally quirky. Published Tuesday, it's not a typical linear memoir, but a collection of whimsical and sometimes fantastical essays which should build to paint a revealing portrait of Slate. "I am actually a homemade Parisian Croissant," she writes in the opening piece. "Pair me with jam. Treasure me for my layers and layers of fragility and richness." So all in all, Little Weirds definitely sounds as though it'll earn its cute title.
8. WHICH ACTRESS TO FOLLOW ON INSTAGRAM WHILE YOU'RE WAITING FOR NEW DOCTOR WHO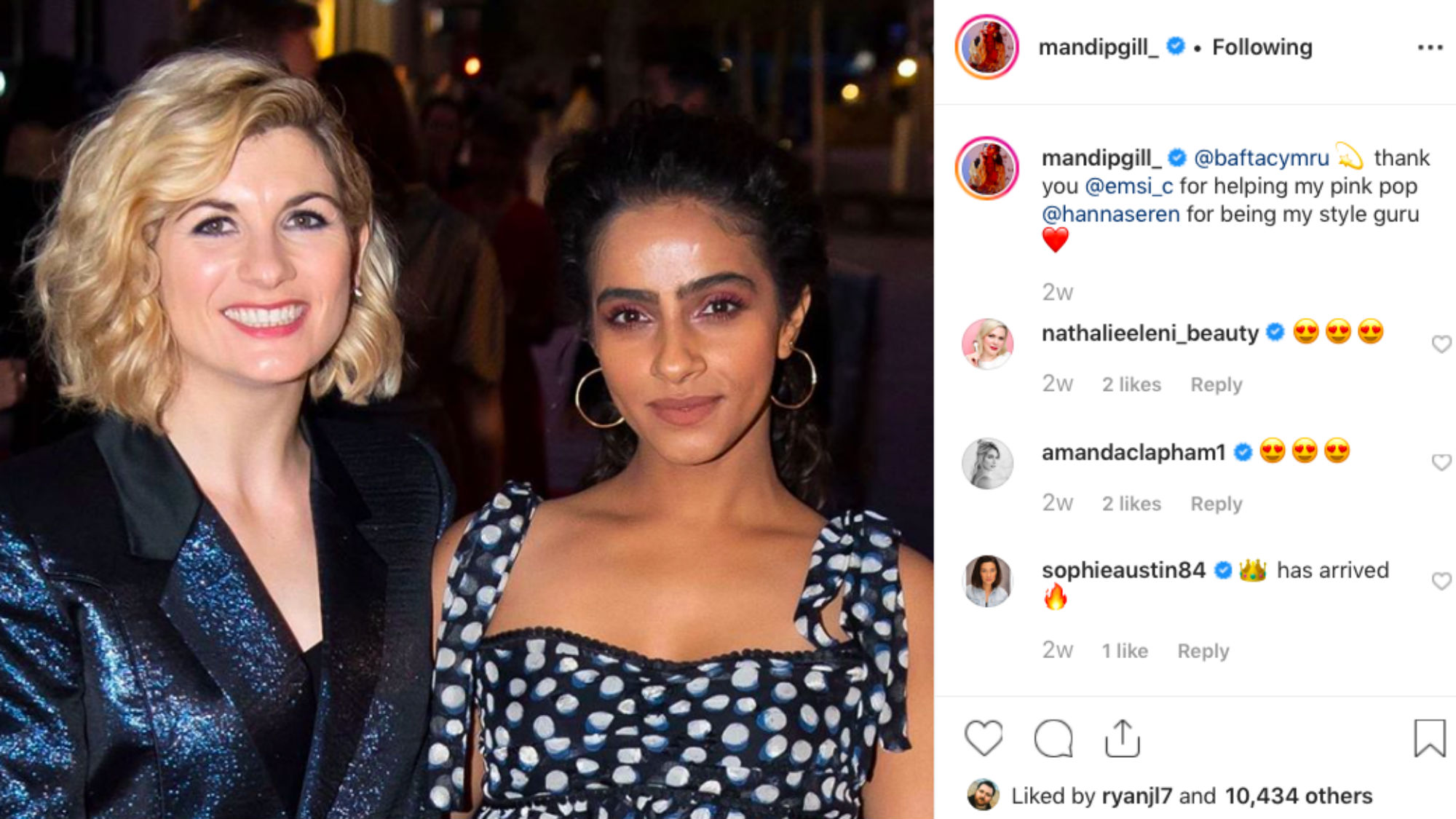 The new season of Doctor Who isn't due until next year, but that doesn't mean you can't check in with your favorite cast members. Mandip Gill, who plays junior police officer-turned-TARDIS traveler Yaz, is pretty prolific and playful on Instagram; she recently shared a picture of her Halloween look, in which she dressed up as a suitably spooky version of iconic artist Frida Kahlo. Don't expect any episode spoilers, because all Doctor Who stars are known for their discretion, but do expect some fun and excitement as the new season approaches.
9. WHAT TO TRY FOR A NEW SPIN ON AN OLD TUNE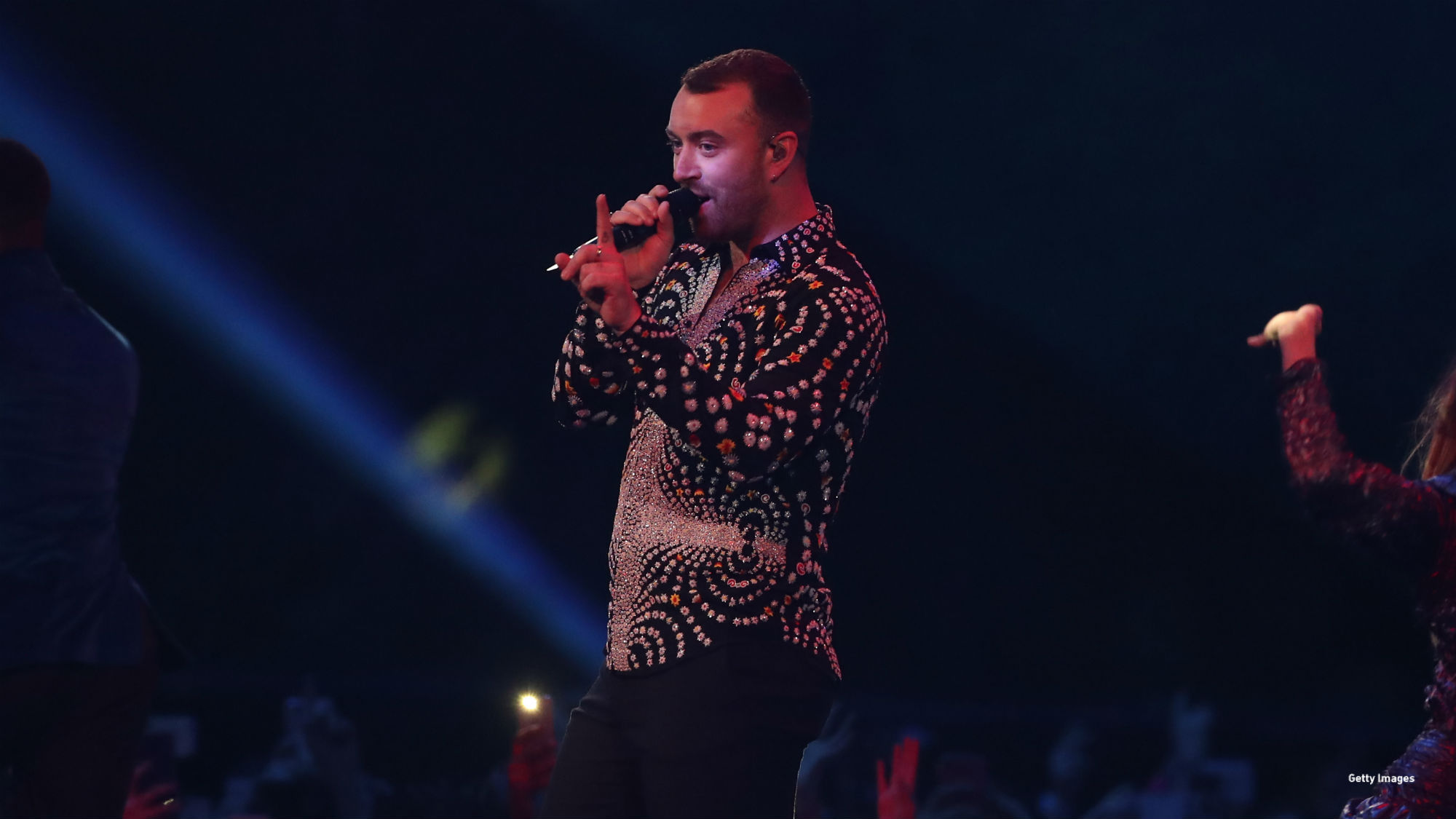 Released in 1977, Donna Summer's "I Feel Love" is a super-influential disco classic widely credited with originating the electronic dance music that remains popular today – continually reinventing itself along the way, of course. This new cover version by Sam Smith is a fresh-sounding but faithful take on the original that shows off the British singer's glorious upper vocal range and captures the heady escapism that makes "I Feel Love" such an enduring anthem. So many cover versions fall a tad flat, but this one feels fully authentic and really hits the spot.
10. WHAT TO GO SEE IF YOU FANCY SOMETHING GENUINELY ORIGINAL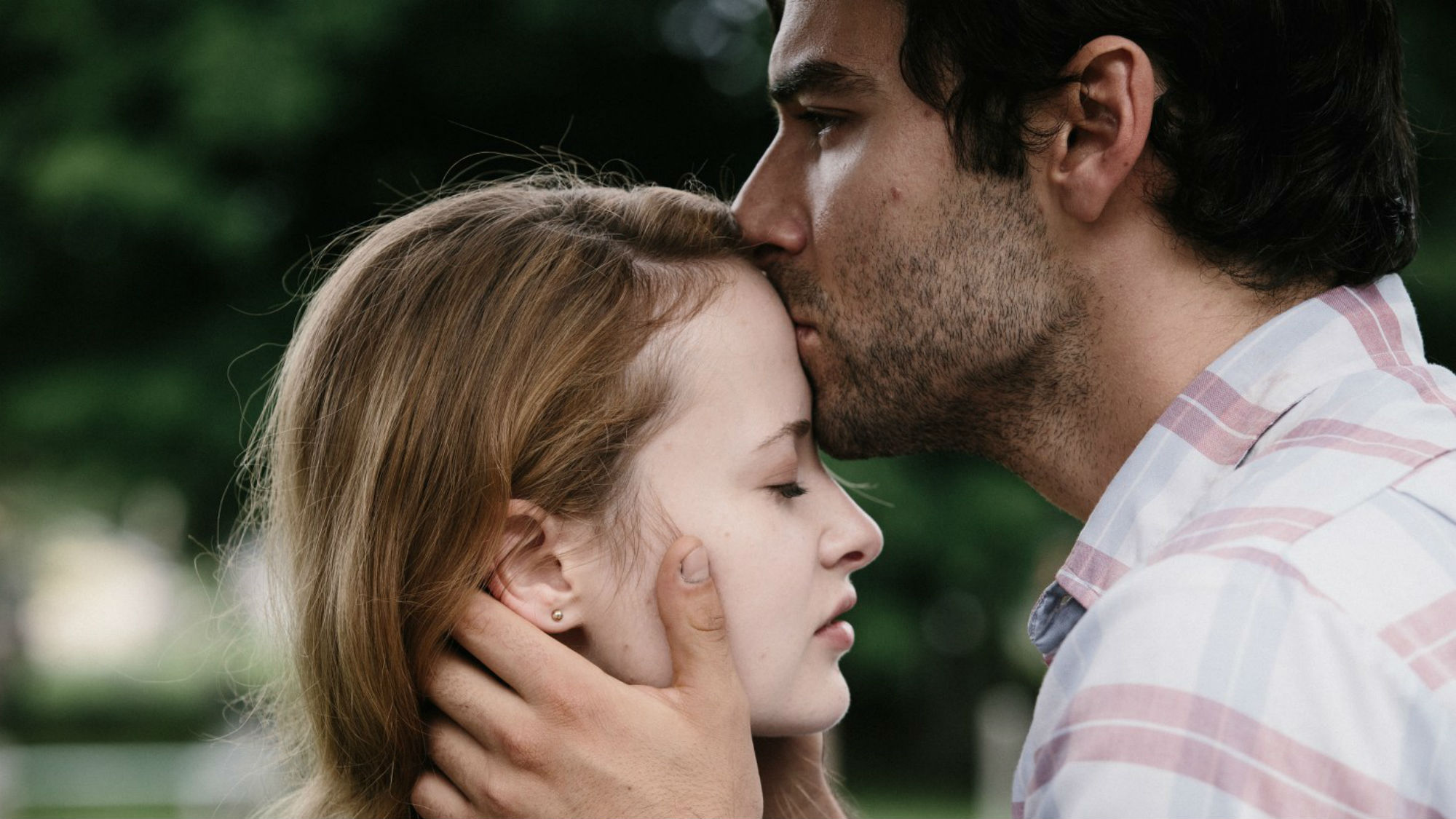 This indie rom-com opening in select theaters Friday definitely has a unique premise. Shannon Tarbet (who played Amber Peel in Season Two of Killing Eve) stars as Bess, a young woman with an extreme form of selective perception disorder which means that she cannot see or hear her own mother (Chloë Sevigny), or a troubled local man (Poldark's Aidan Turner) who is attracted to her. Her therapist (Jessica Jones' Benjamin Walker) advises her to interact with him anyway, setting the stage for the kind of romantic awakening you surely won't have seen in a Richard Curtis movie!
What are your plans for this week? 
Read More