Whether you're in the mood for something spooky or amusing, or fresh tunes that are chilled or bombastic, this week's On the Beat definitely has your back. Let's get started.
1. WHAT TO WATCH FOR HIGH-CLASS FRIGHTS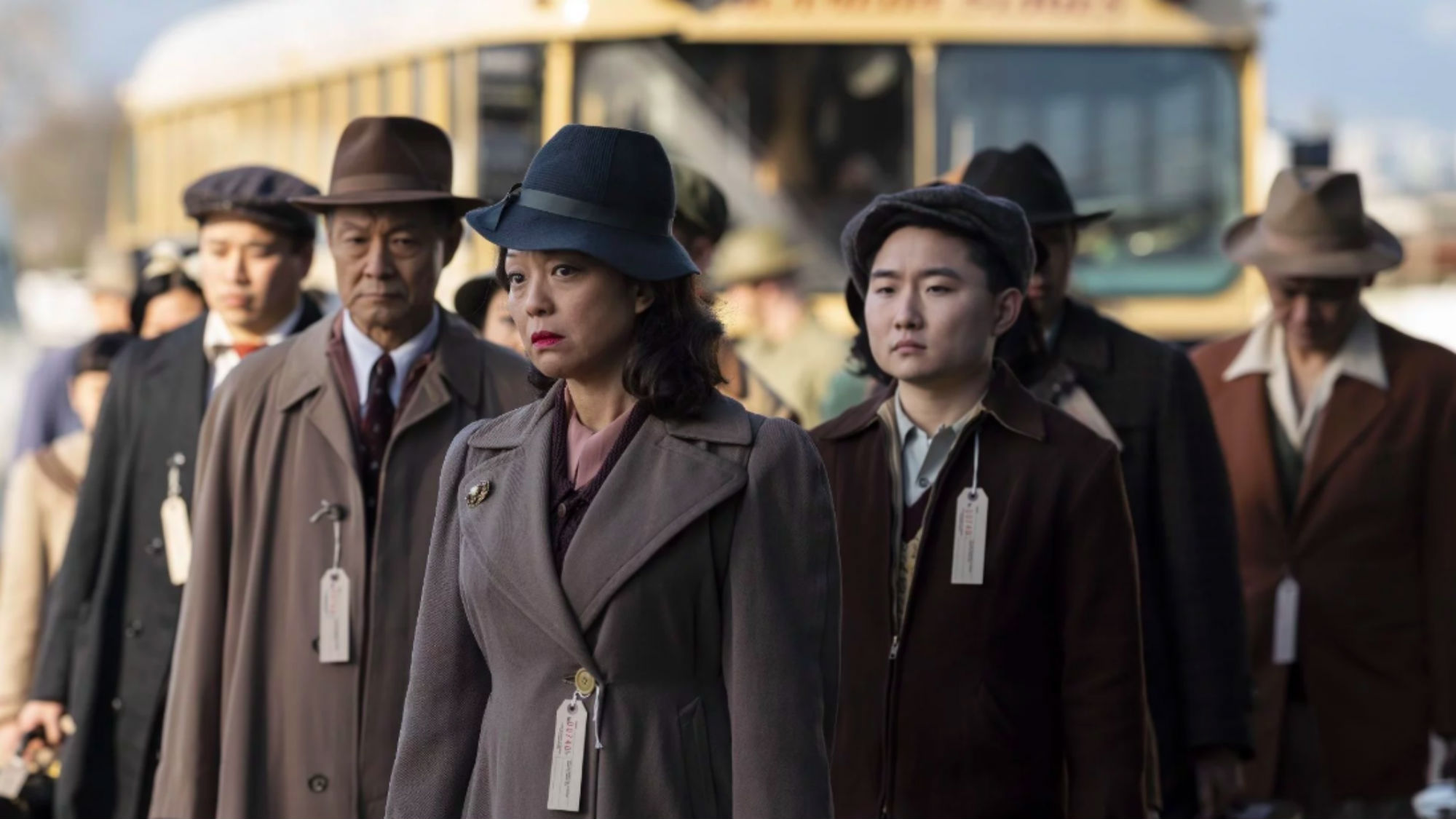 During World War II, around 120,000 Americans of Japanese descent were moved into internment camps, an experience which frequently proved traumatic for both them and their descendants. Season two of AMC's horror anthology series introduces a chilling fictional element to this already powerful historical premise by following a Japanese-American community who are terrorized by a "malevolent entity" as they're forced into incarceration. The cast includes Greek's Derek Mio, Torchwood fave Naoko Mori and George Takei, who spent part of his childhood in an internment camp, and also consults on the series on matters of historical accuracy. Premiering tonight at 9/8c, The Terror: Infamy looks set to be haunting on several levels.
2. WHAT TO GO SEE WHEN YOU FANCY SOMETHING UPLIFTING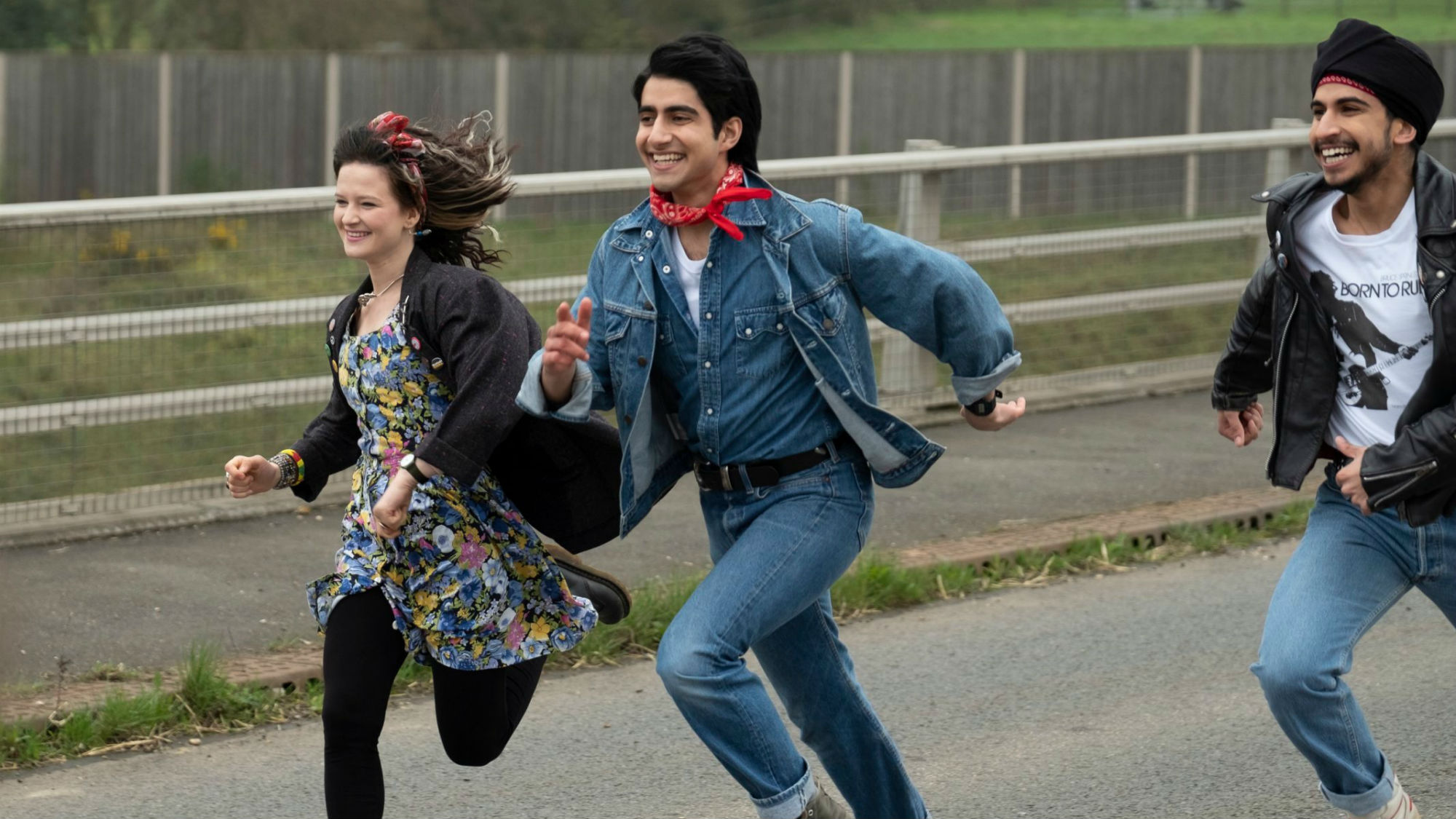 Opening in select theaters Friday, this British comedy-drama from Bend It Like Beckham director Gurinder Chadha looks like a real crowd-pleaser. Newcomer Viveik Kalra stars as Javed, a British teen of Pakistani descent whose life lacks purpose until he discovers the music of Bruce Springsteen and realizes he wants to express himself too by becoming a writer. It's adapted from a memoir by successful British journalist Sarfraz Manzoor, who co-wrote the screenplay, and features supporting performances from Hayley Atwell and Game of Thrones' Dean-Charles Chapman. Oh, and Springsteen fans will be glad to hear that the soundtrack features 12 of The Boss's most popular songs.
3. WHAT TO WATCH IF YOU LIKE YOUR COMEDY KIND OF OFFBEAT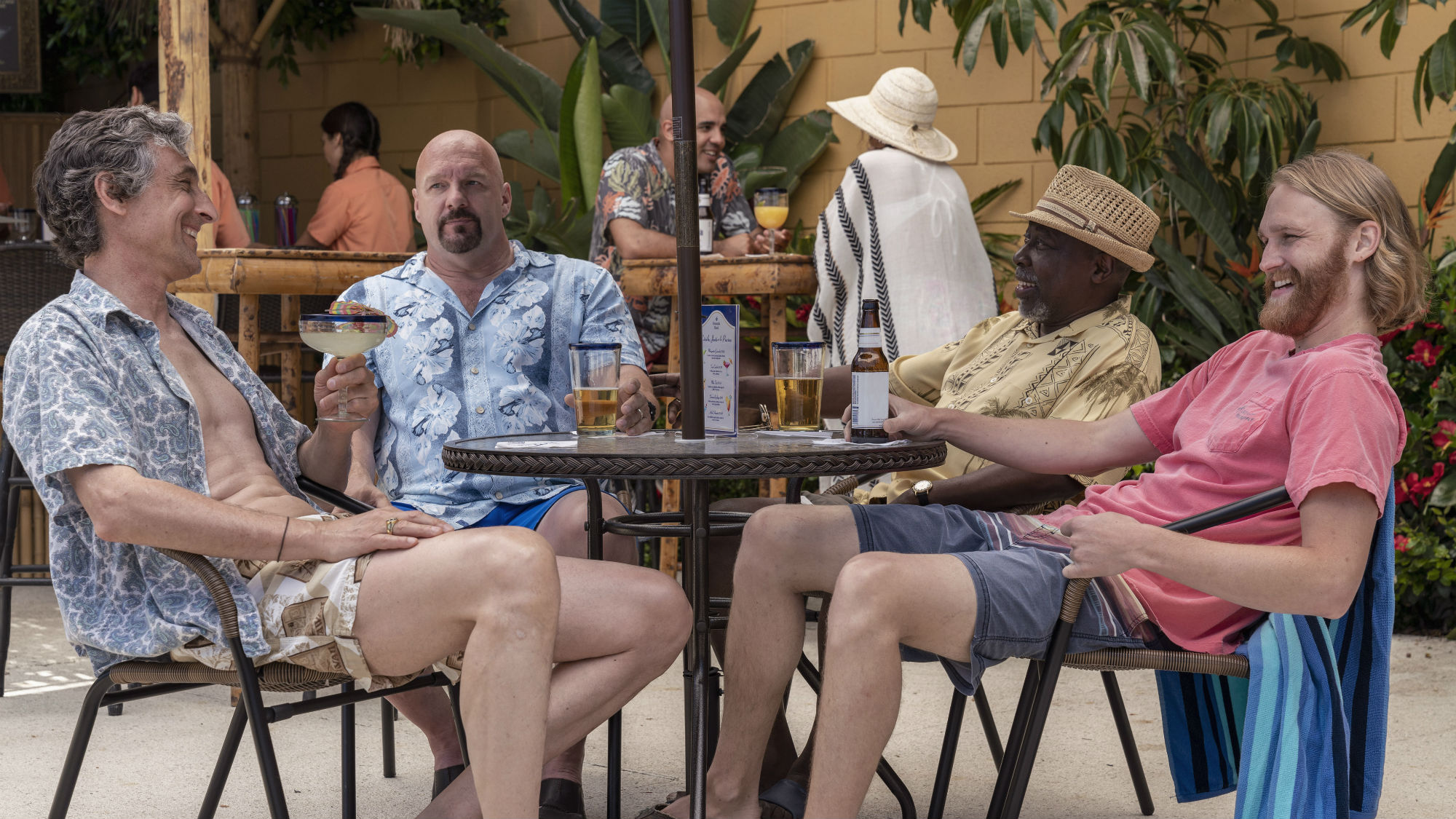 Season one of this unique comedy series followed drifter Dud (Wyatt Russell) as he found solace in a fraternal lodge known as the Ancient and Benevolent Order of the Lynx. Premiering tonight at 10/9c on AMC, season two sees Dud try to save the order from a potentially calamitous new leader and restore the lodge to its former glories. If you haven't checked into Lodge 49 before, now is an ideal time to give it a try; the show's distinctive vibe – loose, languid, and laid-back – makes it great late-summer viewing.
4. WHICH HOT NEW BROADWAY OPENING TO LOOK OUT FOR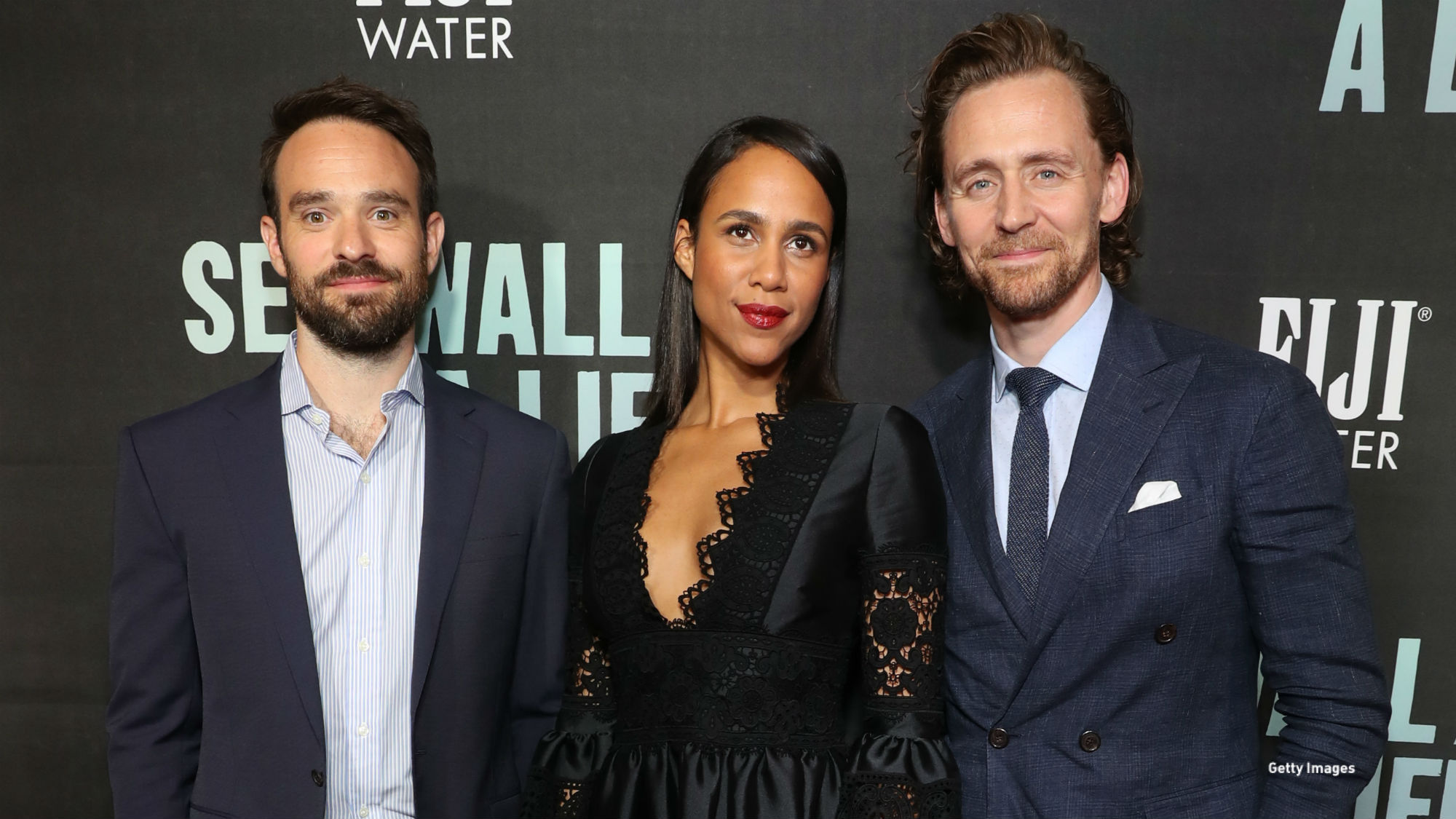 A trio of Brits – Tom Hiddleston, Fresh Meat's Zawe Ashton, and Daredevil's Charlie Cox – make their Broadway debuts in this revival of Howard Pinter's 1978 play Betrayal. They're all reprising their roles from this year's acclaimed West End production of Pinter's study of adultery, dishonesty, and deception among an affluent married couple and their close friend. Previews begin Wednesday at the Bernard B. Jacobs Theatre, so look out for social media reactions and critics' reviews in the coming weeks.
5. WHAT TO LISTEN TO DURING A MOMENT OF CALM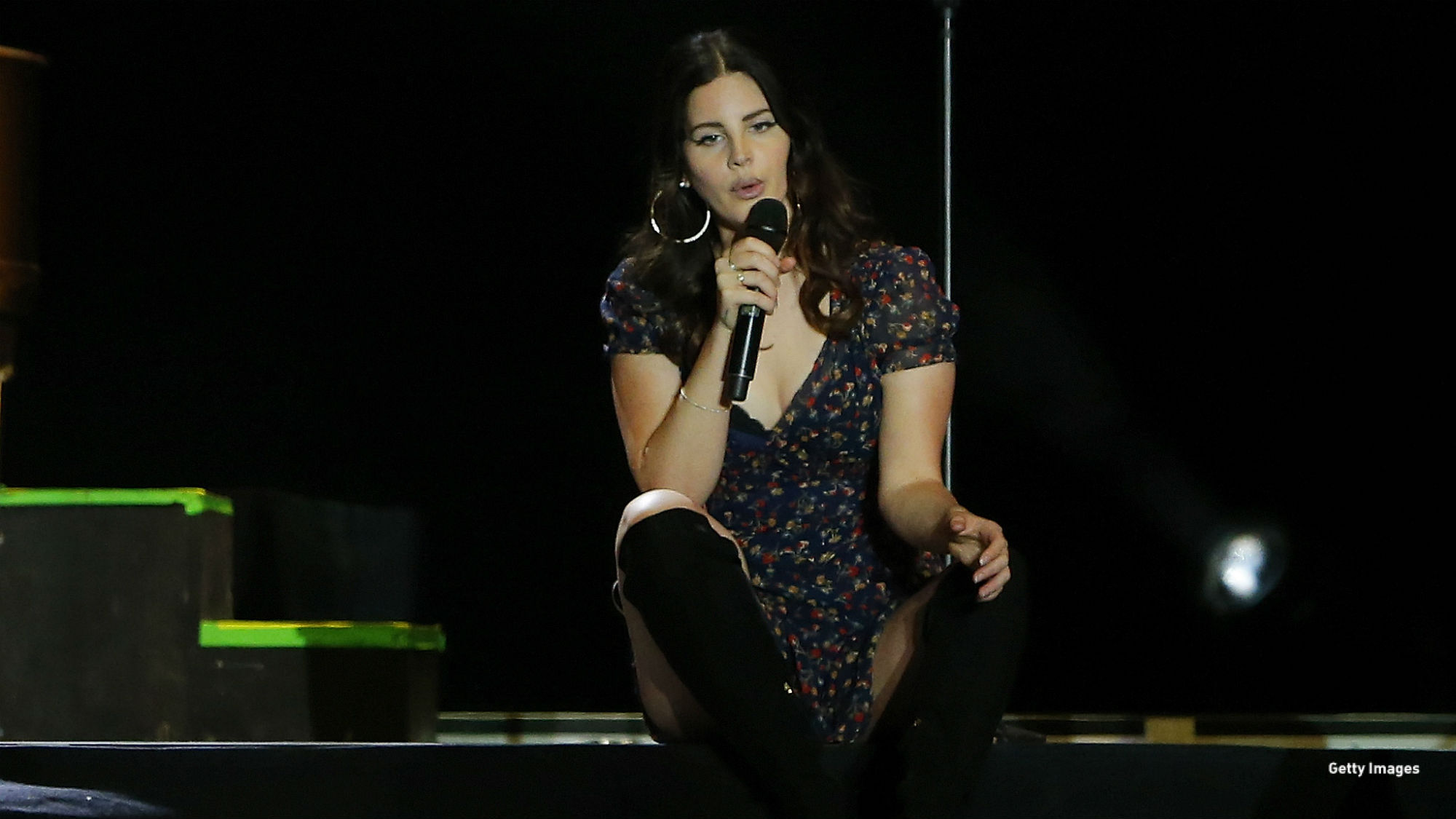 Widely recognized as a psychedelic rock classic, Donovan's 1966 song "Season of the Witch" has been covered over the years by artists including Joan Jett, Robert Plant, and Hole. Now Lana Del Rey has tackled it for the soundtrack of horror movie Scary Stories to Tell in the Dark. Combining psychedelic flourishes with her usual melancholy dream-pop vibe, her version is a quiet triumph which feels respectful – but not too reverent – to the beloved original.
6. WHAT TO PLAY WHEN YOU WANT TO ROCK OUT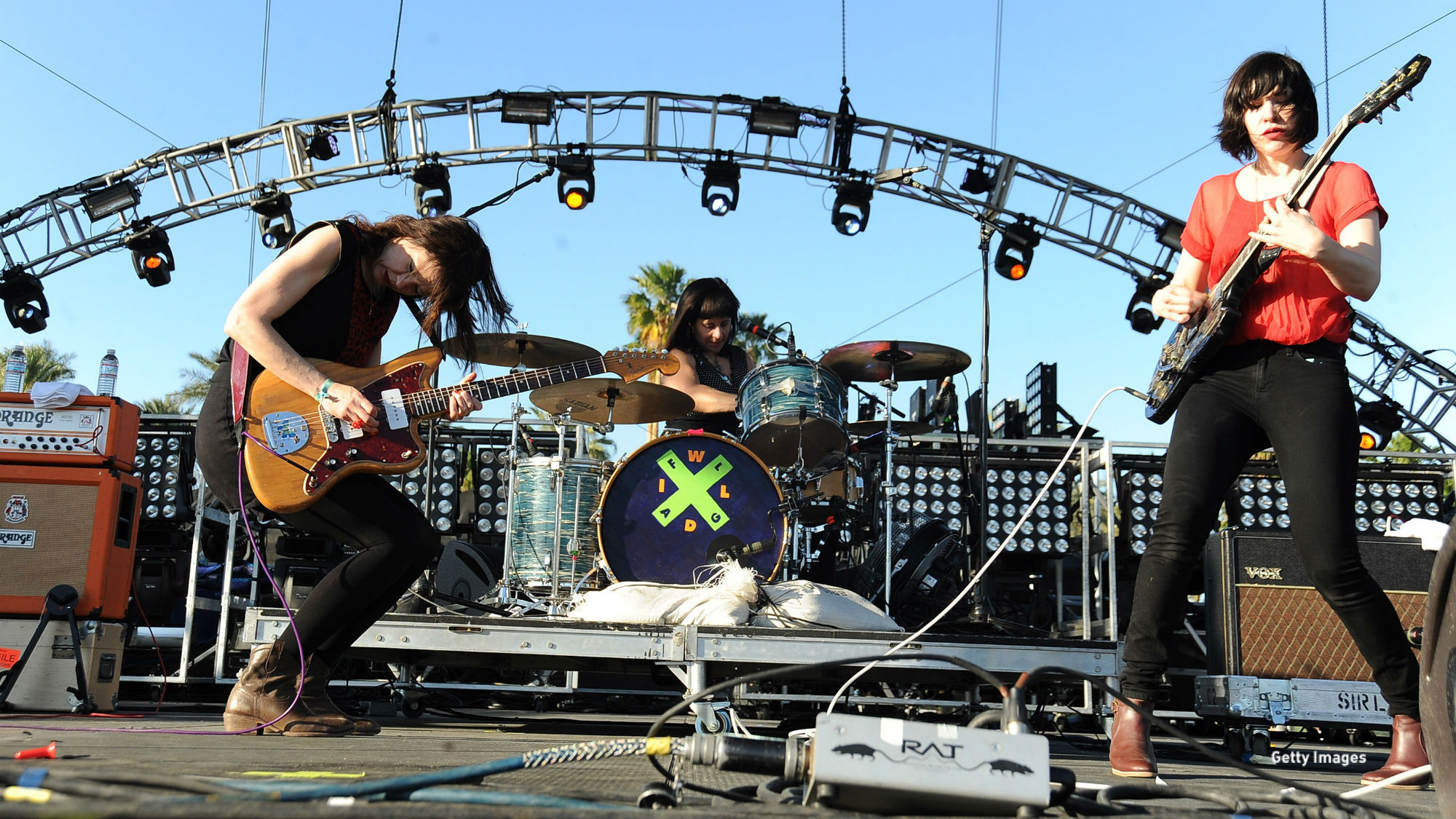 Formed in Olympia, WA, in 1994, Sleater-Kinney became one of the most acclaimed alt-rock bands of their era. Following an eight-year hiatus, they reunited for 2014's excellent comeback LP, No Cities to Love, and now they're back again with this ninth studio album. Produced by fellow indie queen St. Vincent, it promises to become one of this year's defining rock records when it drops Friday: riff-driven yet slinky, infectious lead single "Hurry on Home" suggests Sleater-Kinney and St Vincent's slightly differing styles have meshed impressively.
7. WHAT TO GO SEE FOR A DASH OF ESCAPISM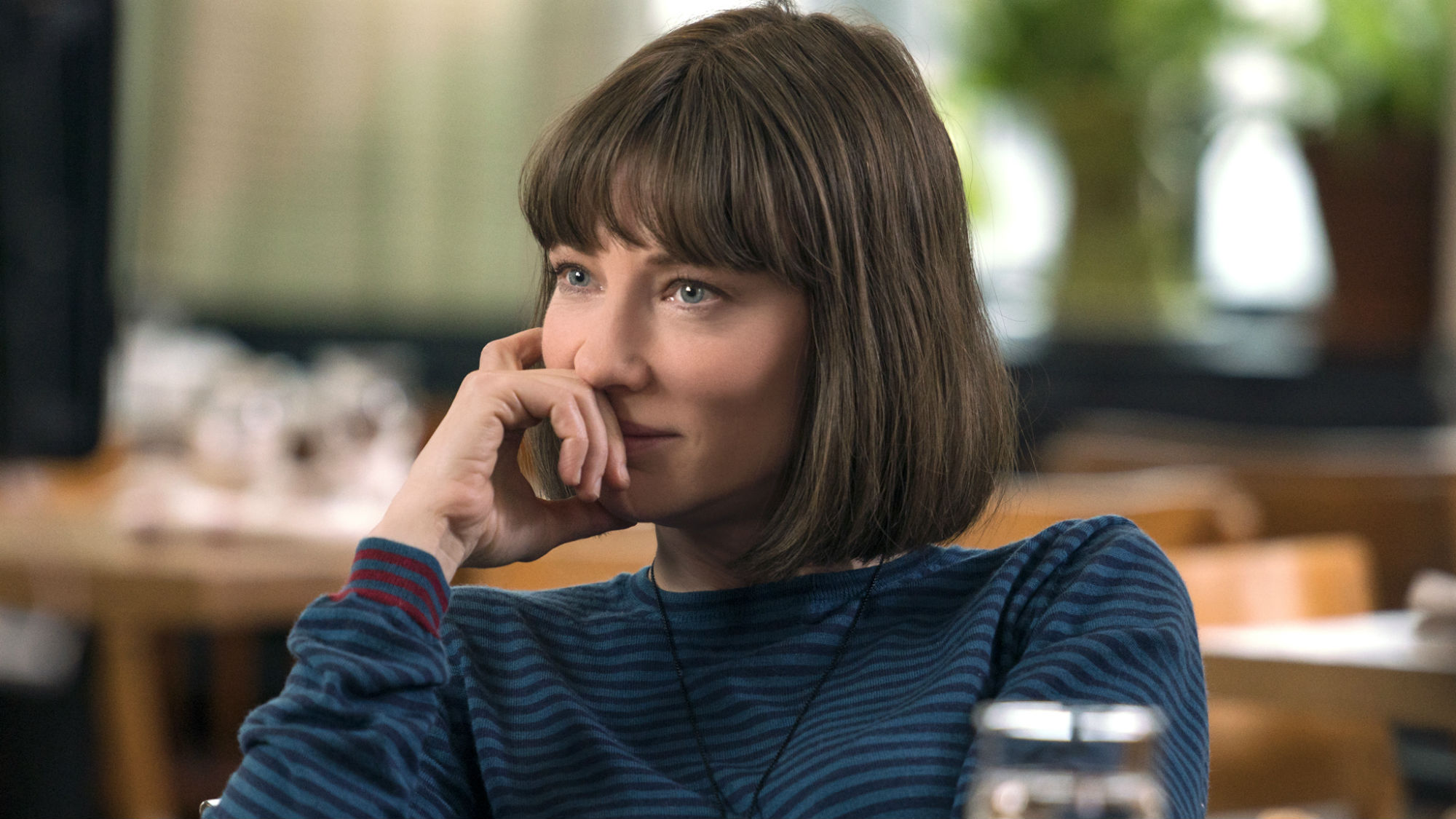 Cate Blanchett stars in the latest movie from Boyhood director Richard Linklater, an adaptation of Maria Semple's bestselling novel. She plays a once-successful architect who's paused her career to focus on raising a family – until one day, seemingly without warning, she disappears in a bid to jump-start her creativity. Opening Friday, Where'd You Go, Bernadette looks like a feel-good comedy-drama with a classy supporting cast that includes Kristen Wiig, Laurence Fishburne, and Megan Mullally.
8. WHICH AWESOME ACTRESS TO FOLLOW ON INSTAGRAM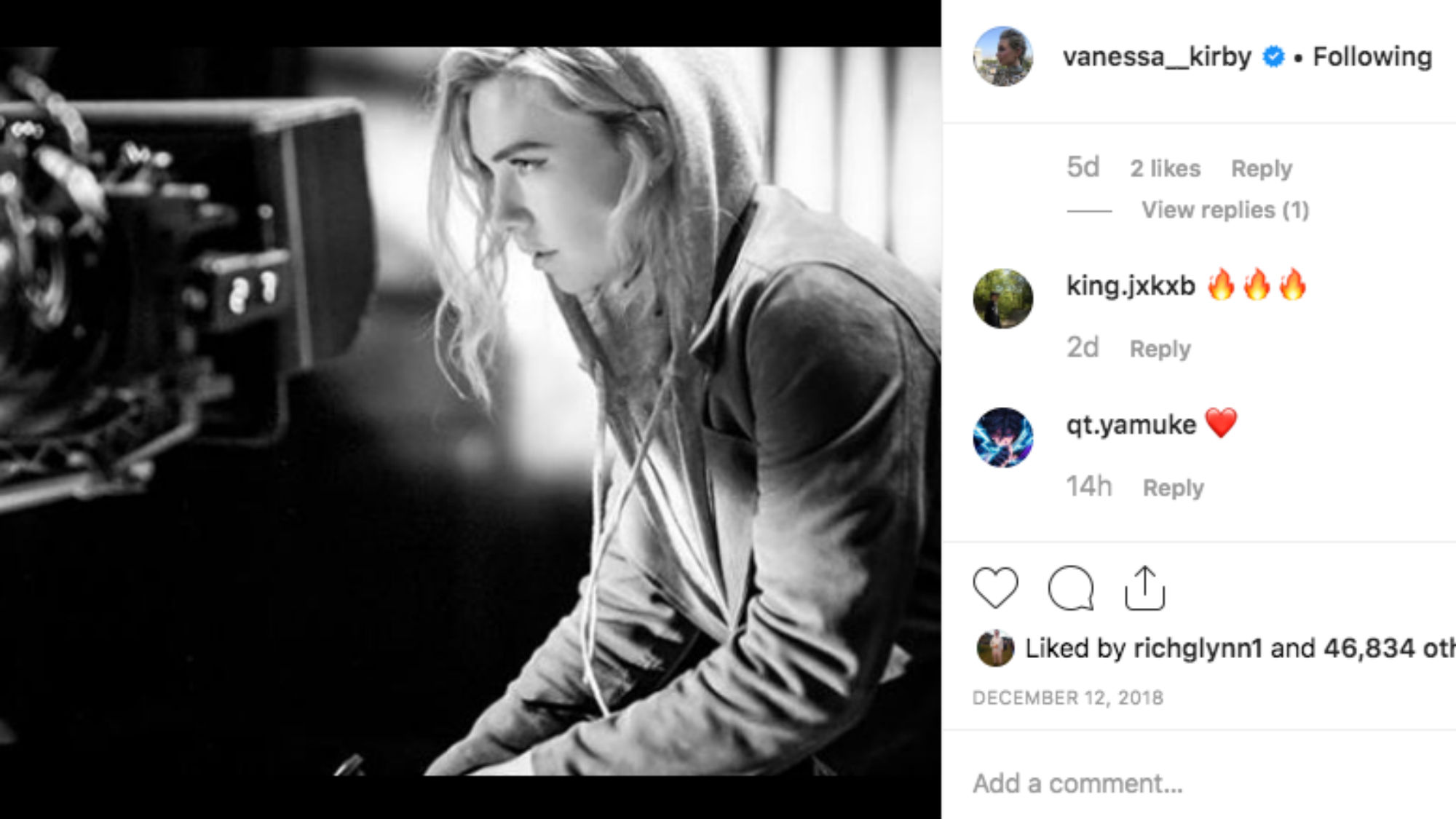 It's hard not to be impressed by Vanessa Kirby's versatility as an actress. She's probably best known for her BAFTA-winning performance as Princess Margaret in The Crown, but she's also won rave reviews for her stage work in Shakespeare, Ibsen, and Tennessee Williams revivals in London and New York, and shown off her action chops in Mission: Impossible – Fallout and this month's box office juggernaut Hobbs & Shaw. Her career choices are often wonderfully unexpected, so give her a follow on Instagram to keep up with what she's taking on next.
9. WHAT TO GO SEE FOR A VERY WELSH TAKE ON HORROR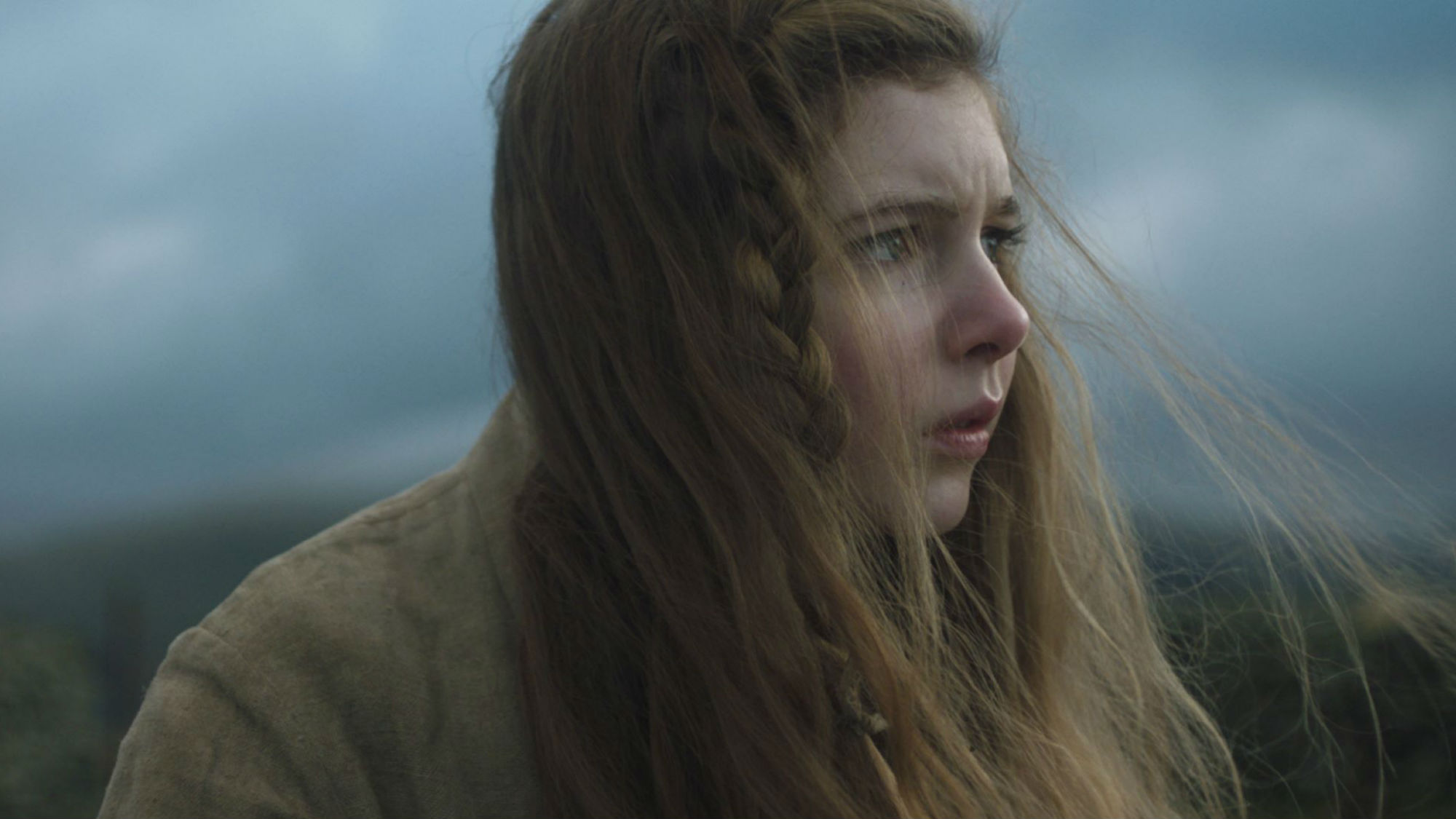 Opening in select theaters Friday, this British folk horror movie is set in bleakly beautiful northwest Wales in the 19th century. Eleanor Worthington Cox (The Enfield Haunting) stars as a teenage girl trying to hold her family and their farm together as they're struck by an increasingly spooky run of bad luck. The excellent Maxine Peake (Black Mirror, Funny Cow) co-stars as her seemingly unsympathetic mother, a woman suffering from epilepsy, in an indie film that looks as though it could be chillingly atmospheric.
10. AND FINALLY, WHICH CLASSIC ALBUM TO CHECK OUT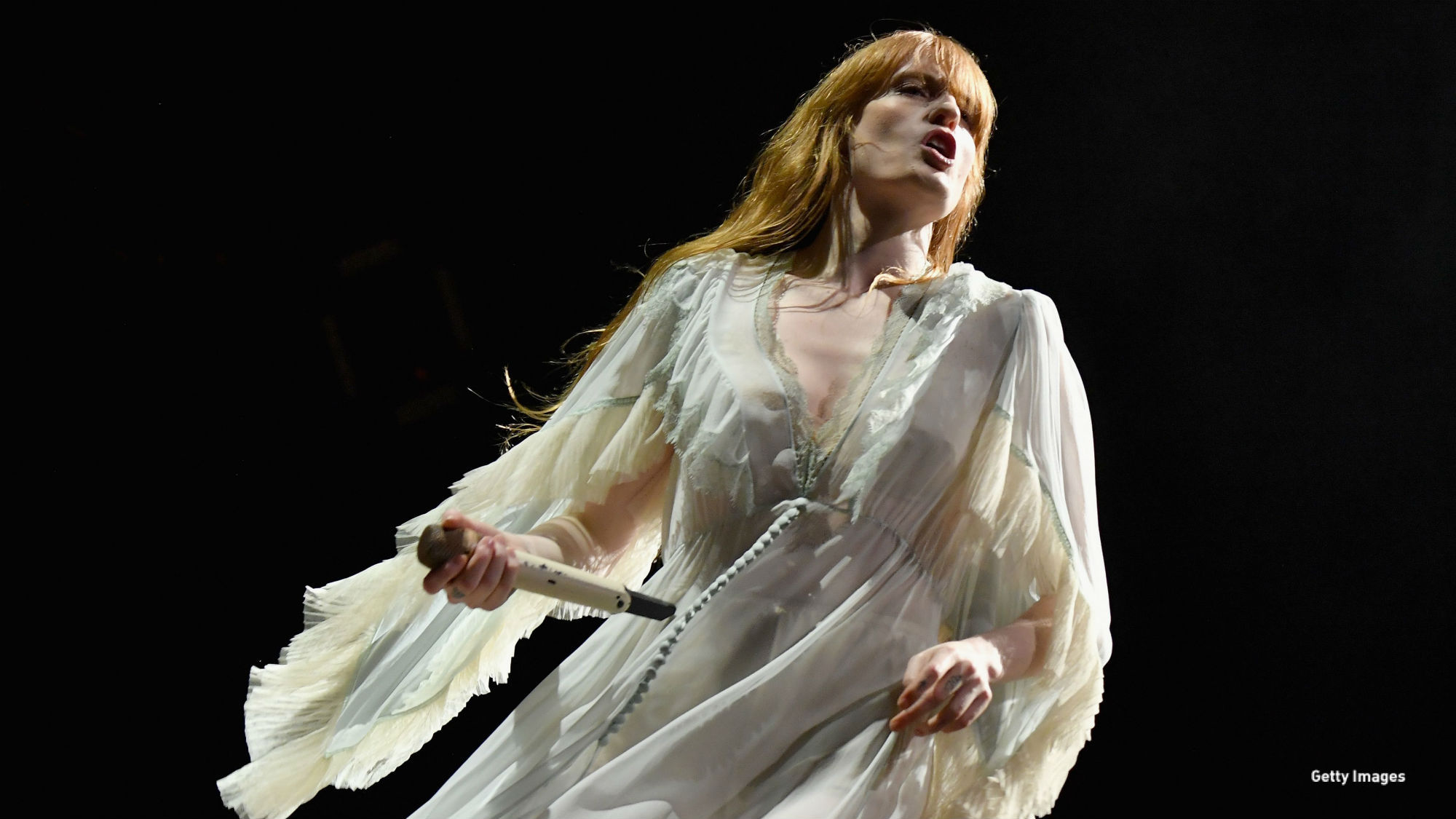 Released in summer 2009, Florence and the Machine's debut album Lungs is an quirky art-rock delight that launched the exuberant hit single "Dog Days Are Over" on its way to going platinum. Dropping Friday on vinyl and cassette, this 10th anniversary reissue adds loads of interesting bonus tracks, including B-sides, unreleased demos, and a cover of the Beatles' "Oh! Darling" recorded live at Abbey Road. If you're more of a casual fan, the anniversary is a welcome excuse to give the original 13-track album a nostalgic spin on your preferred streaming service.
What are your plans for this week? 
Read More