If you're looking to supersize your 4th of July weekend, you've come to the right place, because there is a lot of awesome stuff to check out in this week's On the Beat.
1. WHAT TO WATCH ON THE BEST SCREEN YOU HAVE ACCESS TO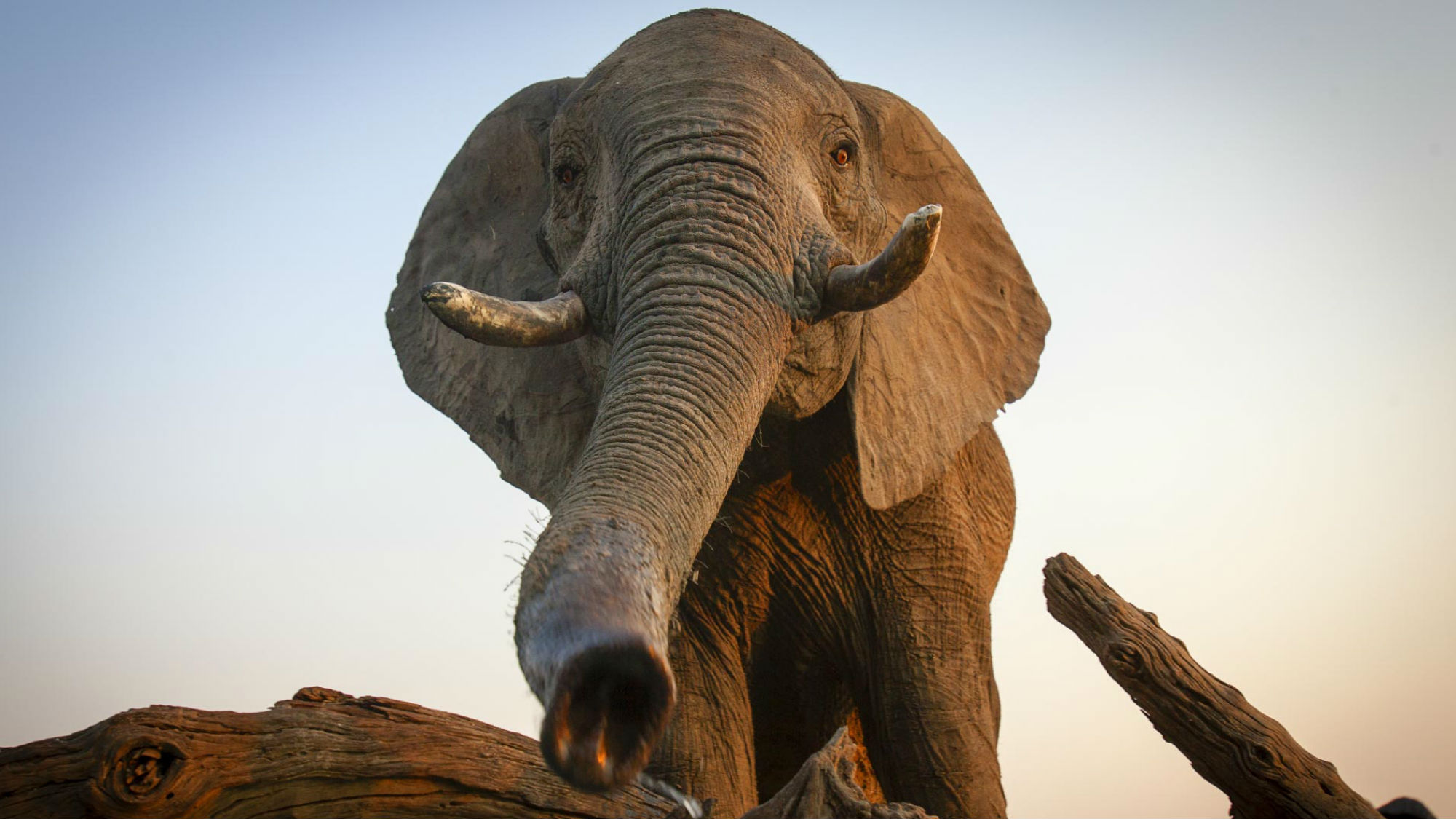 BBC America's Wild Life Week concludes with the premiere of this big-budget nature doc, which earned rave reviews during its theatrical run. Using Hollywood-style 3D technology, it offers an immersive journey into seven different natural worlds in Africa, arguably the world's most diverse continent for wildlife. Tune in Saturday at 9/8c for stunning visuals, fascinating insights into animal life, and–why didn't we mention this sooner?–super-smooth narration from Idris Elba. And don't be too sad about the end of Wild Life Week, because BBC America's Wild Summer programming season continues through July and beyond.
2. WHAT TO GO SEE FOR SURPRISING OFFBEAT FRIGHTS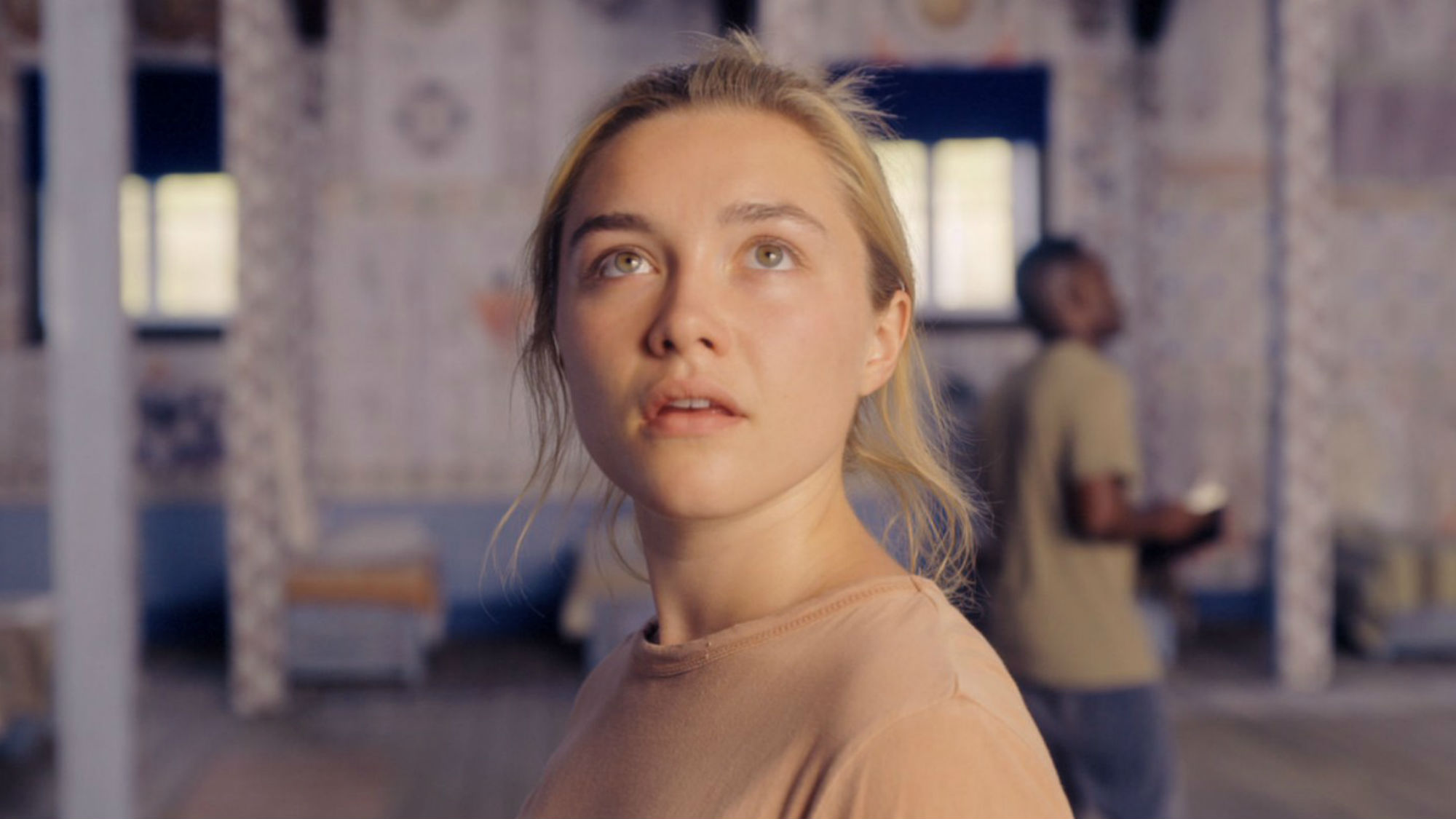 After impressing in costume drama Lady Macbeth and AMC's espionage series The Little Drummer Girl, rising star Florence Pugh is now trying horror for size. Written and directed by Ari Lister, who previously made last year's breakout horror hit Hereditary, Midsommar sounds very freaky indeed. Pugh and Jack Reynor (A Royal Night Out) play a young couple who travel to a remote Swedish village to experience a once-in-a-lifetime midsummer festival filled with strange and unsettling pagan rituals. It seems safe to presume that what happens next won't be for the faint of heart! If your nerves can stand it, Midsommar opens in select theaters Wednesday.
3. WHAT TO PLAY DURING YOUR EVENING DOWNTIME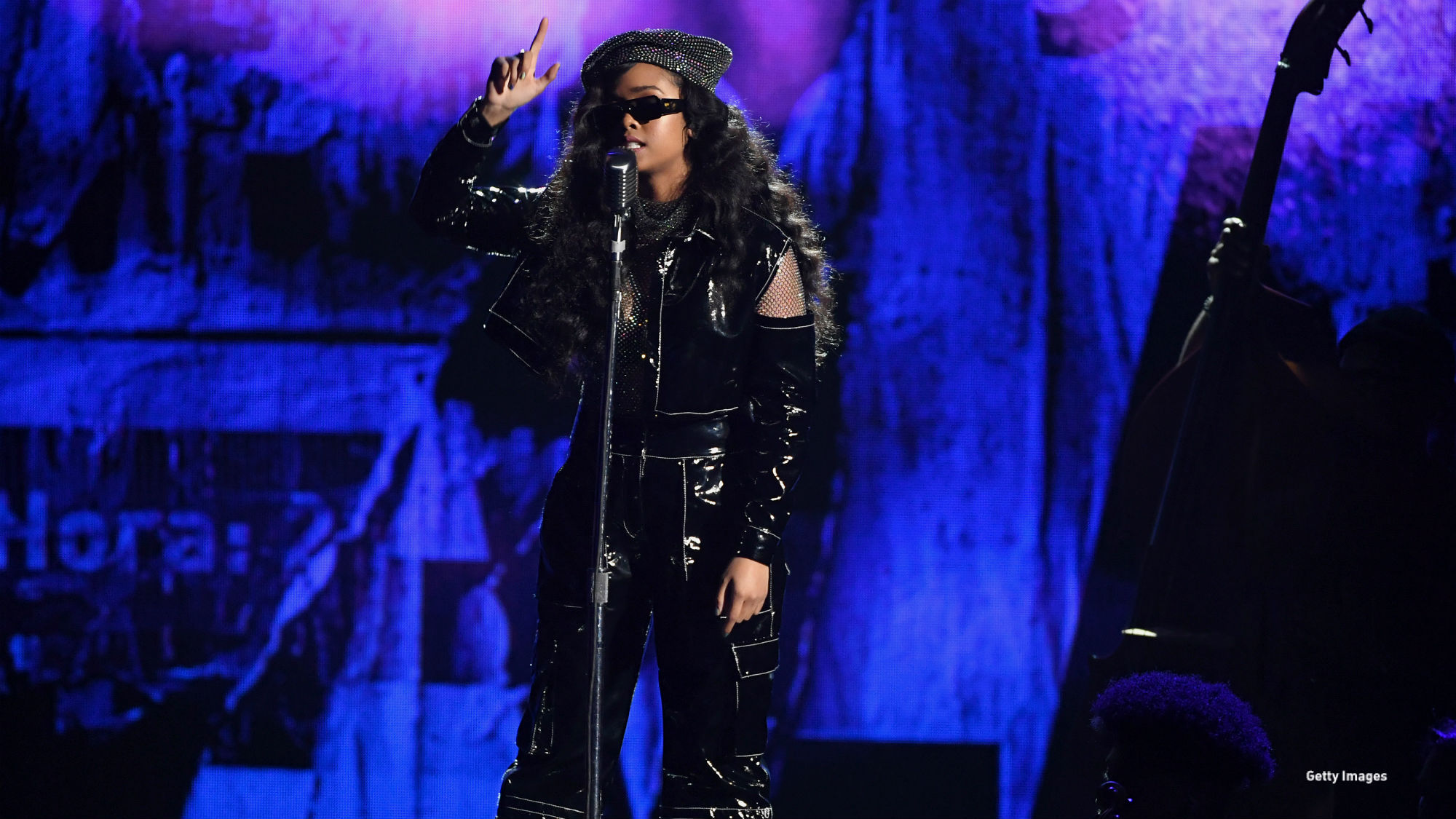 Bay Area singer-songwriter Gabi Wilson (a.k.a. H.E.R.) made a terrific first impression with 2017's self-titled debut, which won the Best R&B Album award at this year's Grammys. If you haven't checked her out yet, new single "Racks" is a seductive introduction to her dreamy, downbeat sound. "All of your racks and things, they don't relax your pain," she sings on the chorus, offering a nifty spin on the old adage that money can't buy you happiness. It's the perfect soundtrack to a balmy, reflective summer evening.
4. WHICH ICONIC BAND TO FOLLOW ON INSTAGRAM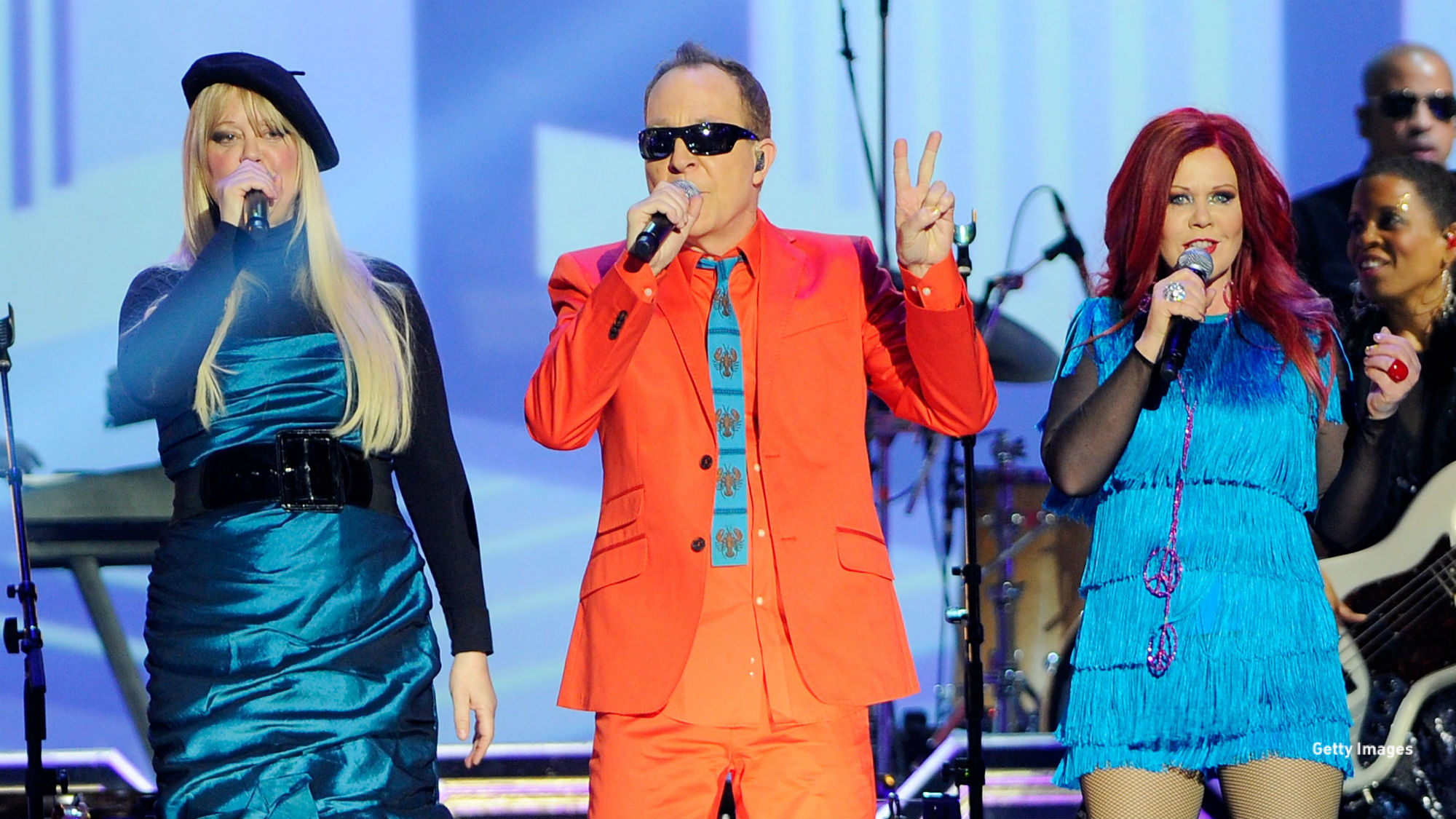 It's a banner year for The B52s, the self-styled "world's greatest party band." The quirky rockers from Athens, GA are currently criss-crossing Europe on their 40th anniversary tour, which returns to North America in August. They've also just released an expanded, 30th anniversary edition of 1989's Cosmic Thing album, home to their biggest hits "Roam" and "Love Shack." An authorized band history book and documentary film directed by SNL alum Fred Armisen are also in the works, so if you're a fan, why not follow them on Instagram for the latest updates?
5. WHAT YOU GO SEE IF YOU'RE IN THE MOOD FOR A QUIRKY MOVIE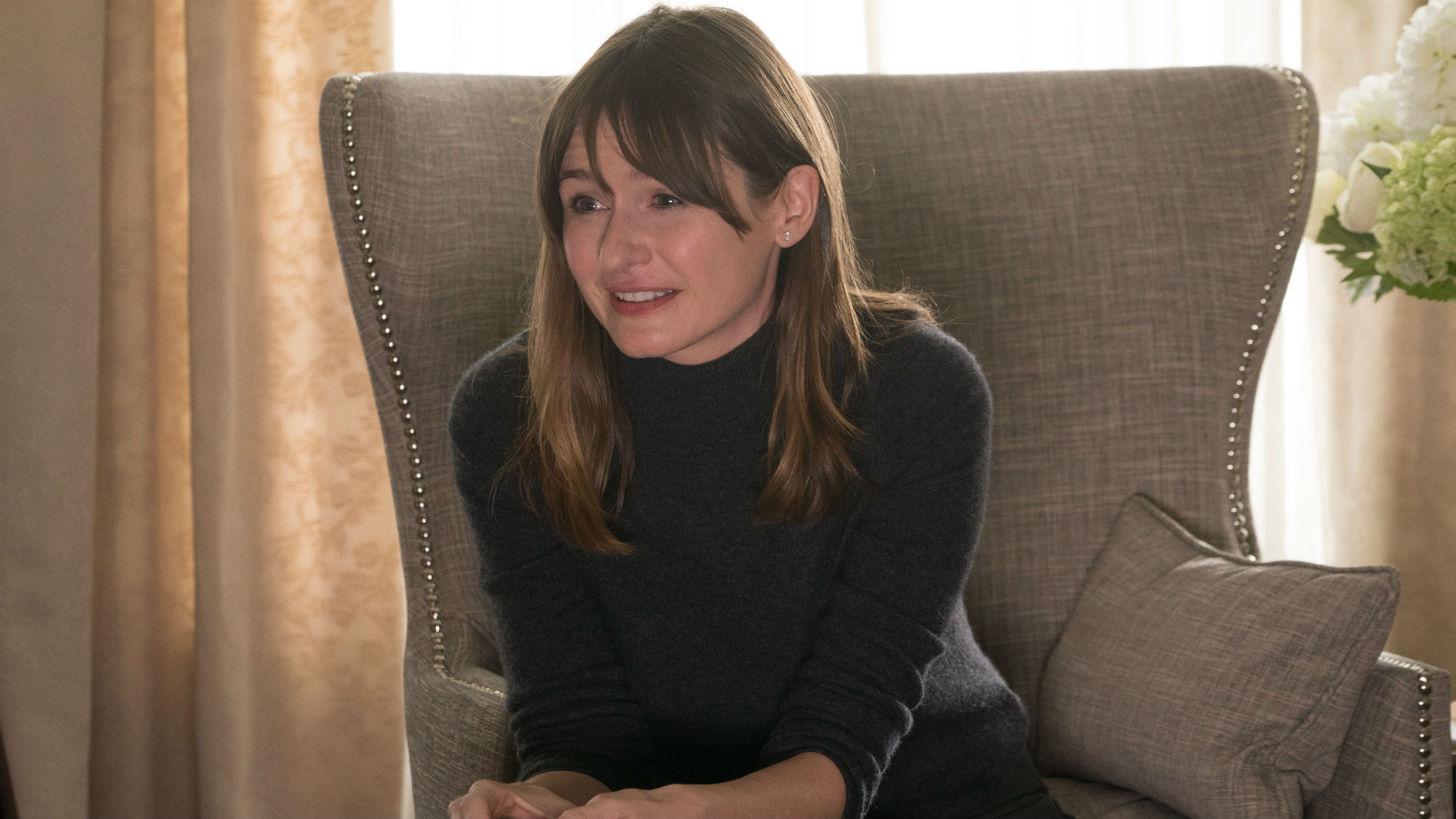 Opening in select theaters Friday, this directorial debut from actor Greg Kinnear has a premise with lots of black comedy potential. Kinnear stars as the title character, a depressed dentist who becomes somewhat obsessed with a patient who has recently committed suicide, and begins posing as a handyman so he can meet his widow (Emily Mortimer) and family. Factor in a strong supporting cast that includes Luke Wilson, Bradley Whitford and Orange Is the New Black's Taylor Schilling, and Phil has the look of a lowkey treat.
6. WHAT TO GO SEE FOR A FASCINATING REAL-LIFE LOVE STORY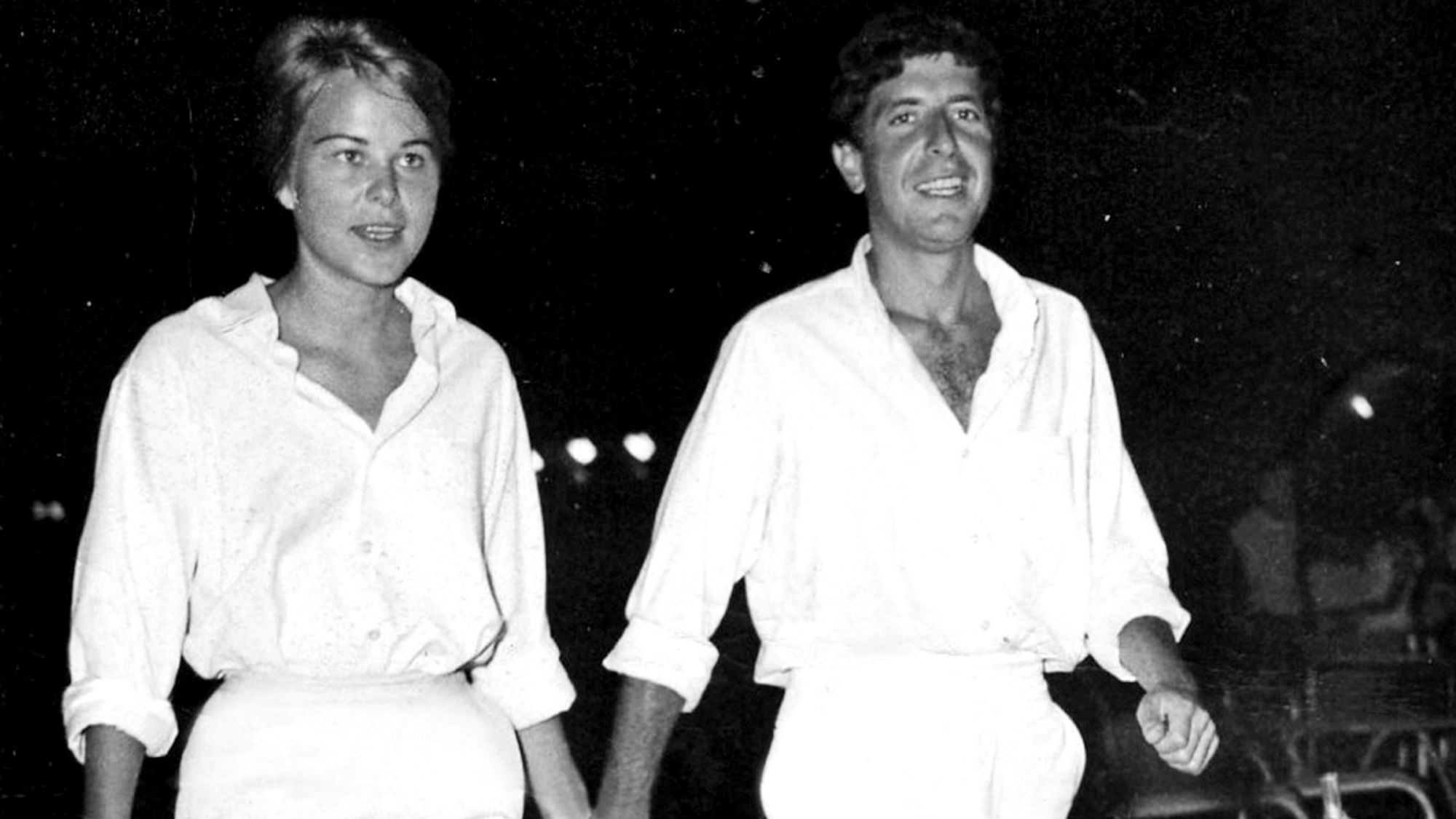 British documentary maker Nick Broomfield has previously made music movies about Whitney Houston, Kurt Cobain and Courtney Love, and rappers Biggie and Tupac. Now he turns his attention to iconic singer-songwriter Leonard Cohen and his romantic relationship with Marianne Ihlen, a free-spirited Norwegian divorcee he met during a visit to the Greek isle of Hydra in 1960. Ihlen was a true muse to the Canadian musician, famously inspiring his song "So Long, Marianne," so this doc opening in select theaters Friday should appeal to both Cohen fans and anyone interested in the '60s bohemian scene.
7. WHAT TO ADD TO YOUR SONGS OF SUMMER PLAYLIST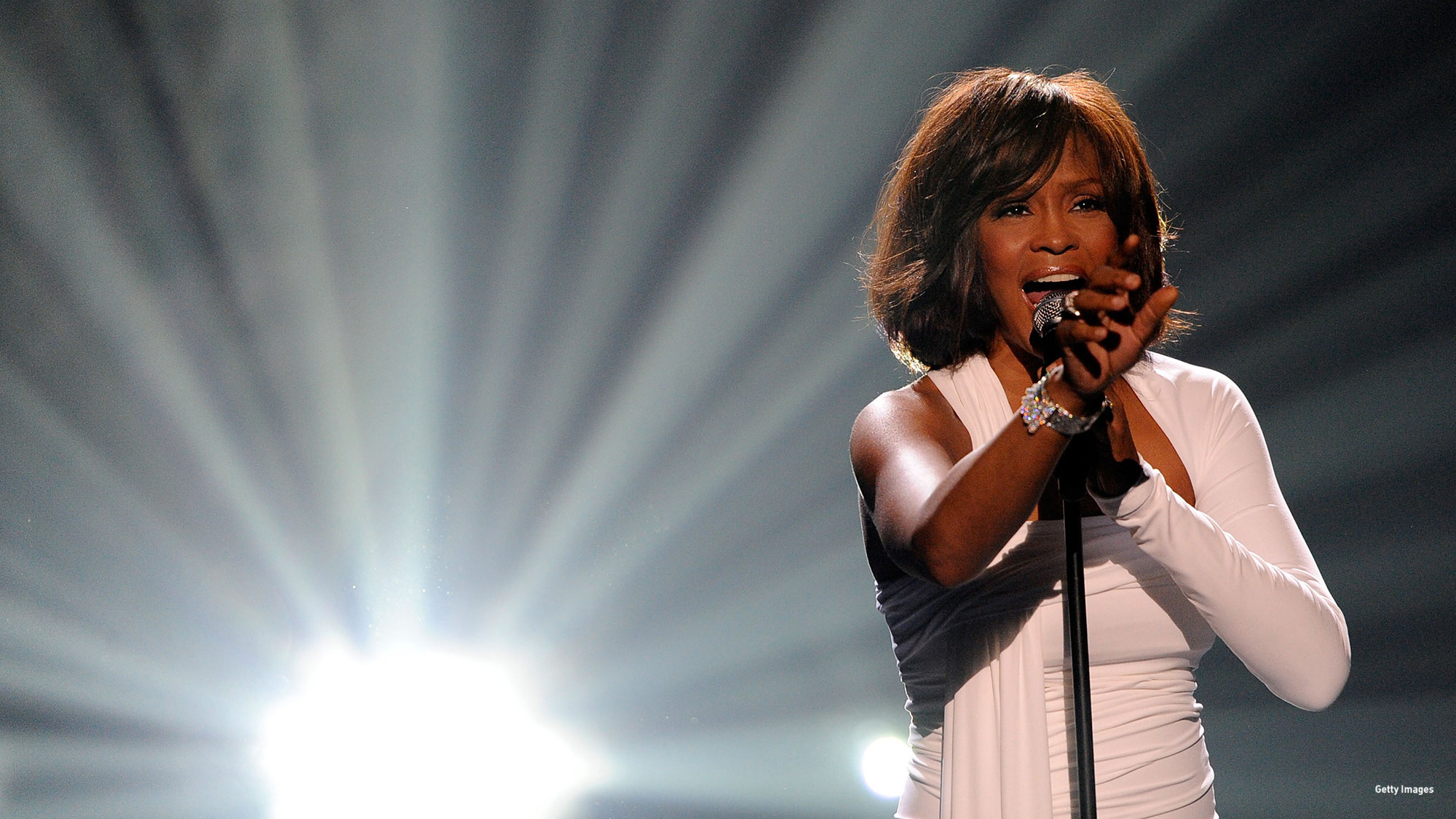 Of course, this "new" single from the late, great Whitney Houston isn't really new at all. Houston covered Steve Winwood's mid-'80s hit "Higher Love" for her 1990 album I'm Your Baby Tonight, but the track only ever appeared on the LP's Japanese edition. Nearly 30 years later, Norwegian DJ-producer Kygo has remixed her "Higher Love" to give it a fresh and contemporary sound that's perfect for barbecues, pool parties, and sticky summer commutes. And because Houston was at the peak of her powers when she recorded it, her vocals are just sublime.
8. WHICH FORMER DOCTOR WHO COMPANION TO FOLLOW ON INSTAGRAM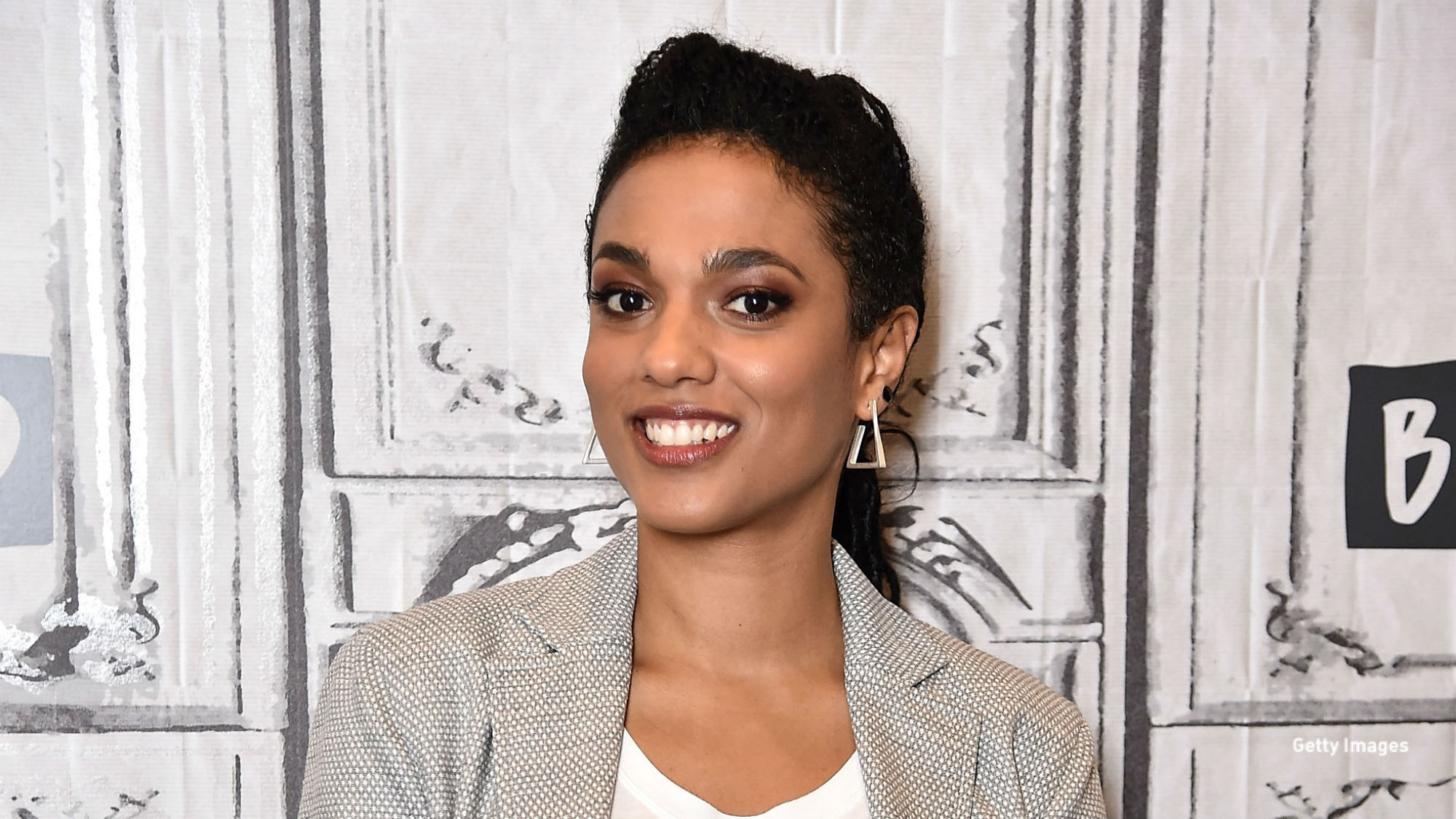 Can you believe it's been nearly a decade since Freema Agyeman's final appearance as Martha Jones, companion to David Tennant's Tenth Doctor? The British actress has definitely kept busy since she completed her Doctor Who stint in 2010, taking on roles in Sex and the City spin-off The Carrie Diaries, cult sci-fi hit Sense8, and now NBC medical drama New Amsterdam. She's also pretty prolific on Instagram, where her recent posts include a sweet Pride Month shout-out and a snap from a trip to a disused London Underground station. So if you fancy catching up, simply give @freemaofficial a follow.
9. WHAT TO LISTEN TO KEEP THE PRIDE SEASON PARTY GOING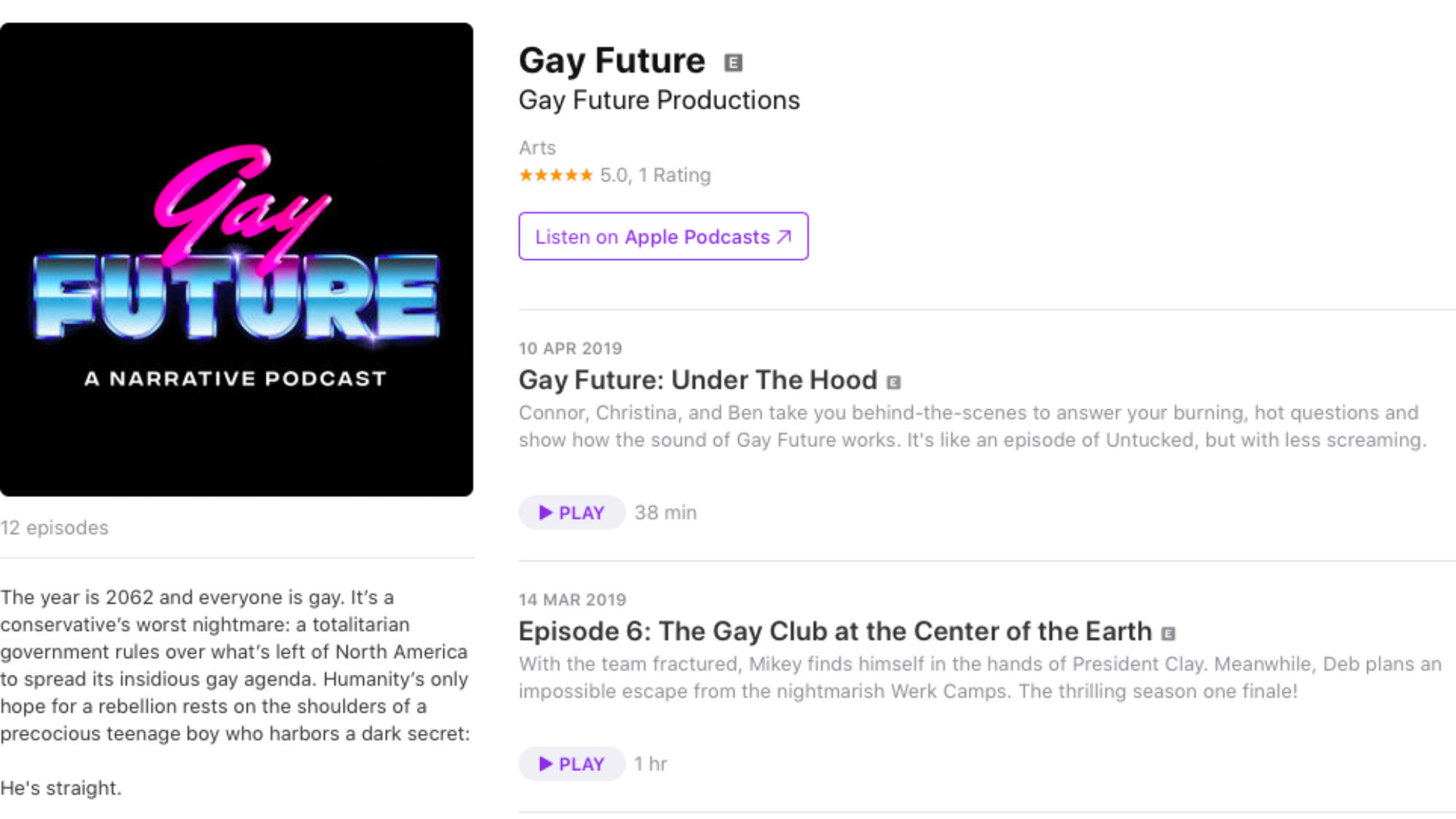 This satirical narrative podcast takes place in a relatively near future, 2062 to be precise, where everyone is gay and Clay Aiken is the tyrannical President of the United States. At the heart of the action is Mikey (voiced by co-creator Connor Wright), a teenage boy harboring the dark secret… that he is actually straight. If you're thinking that this clever premise sounds like a hoot, you'd be absolutely right. All six episodes are available now–just be warned that this is wickedly addictive stuff.
10. AND FINALLY, WHAT TO GO SEE FOR THRILLS, SPILLS, AND A WHOLE LOTTA WEB-SLINGING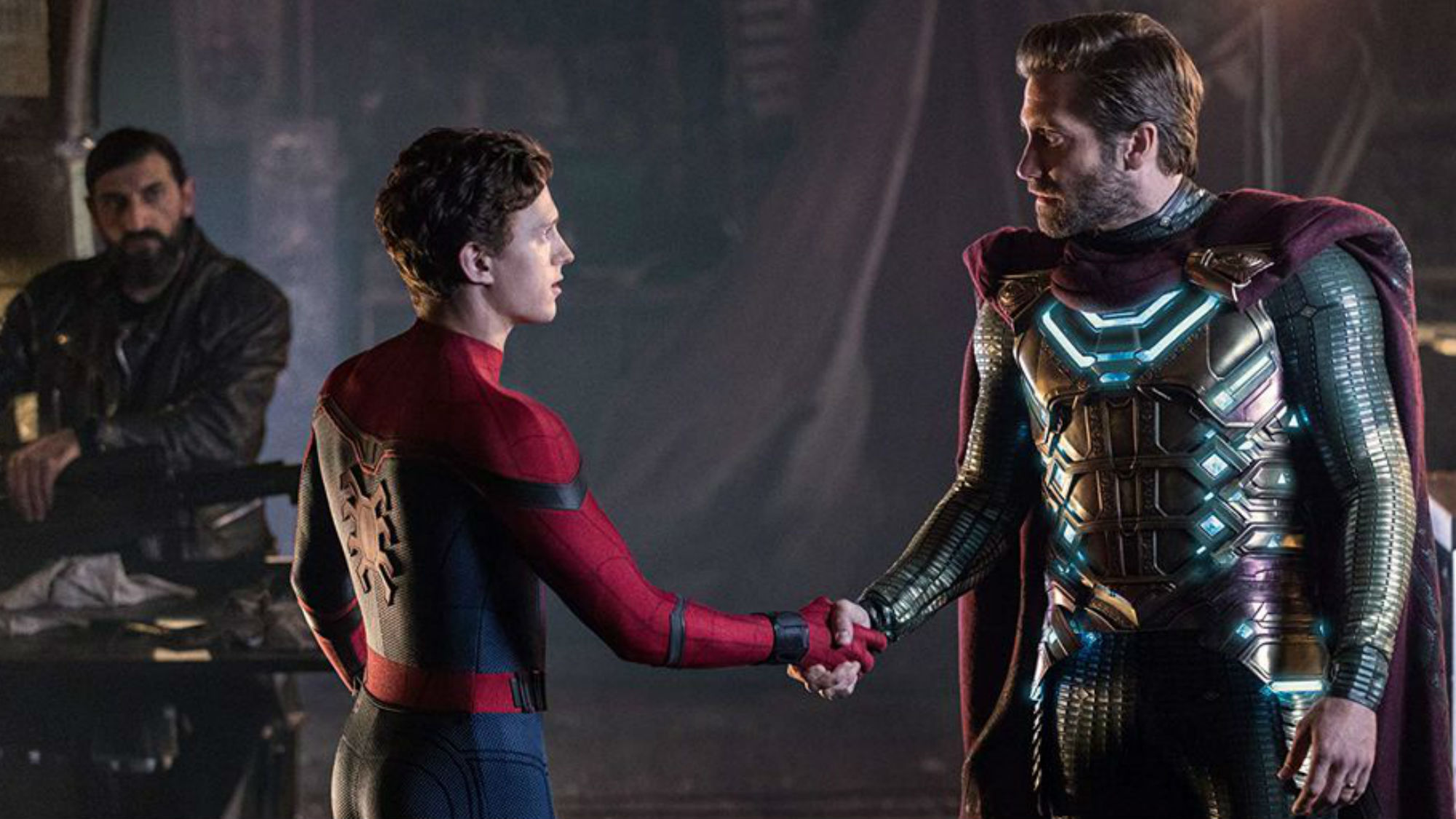 Tom Holland's youthful exuberance helped to make 2017's Spider-Man: Homecoming that rare beast: a truly satisfying superhero reboot. This sequel opening in theaters Tuesday apparently begins mere minutes after the end of this year's Avengers: Endgame, and sees his web-slinger fending off a new global threat while on vacation in Europe–shooting took place in Venice and Prague, as well as New York City. Samuel L. Jackson, Zendaya, and Marisa Tomei reprise their roles from previous Spidey and Marvel movies, joined by superstar newcomer Jake Gyllenhaal as Mysterio, a "cool uncle"-type figure to Holland's hero. Frankly, bring it on!
What are your plans for this week? 
Read More