Keep any hint of "June gloom" at bay with this week's On the Beat, which features intriguing movies, music, reading material, listening material, and even a superhero joining Twitter.
1. WHAT TO GO SEE IF YOU CAN'T RESIST A BIT OF PICTURESQUE LONDON SCENERY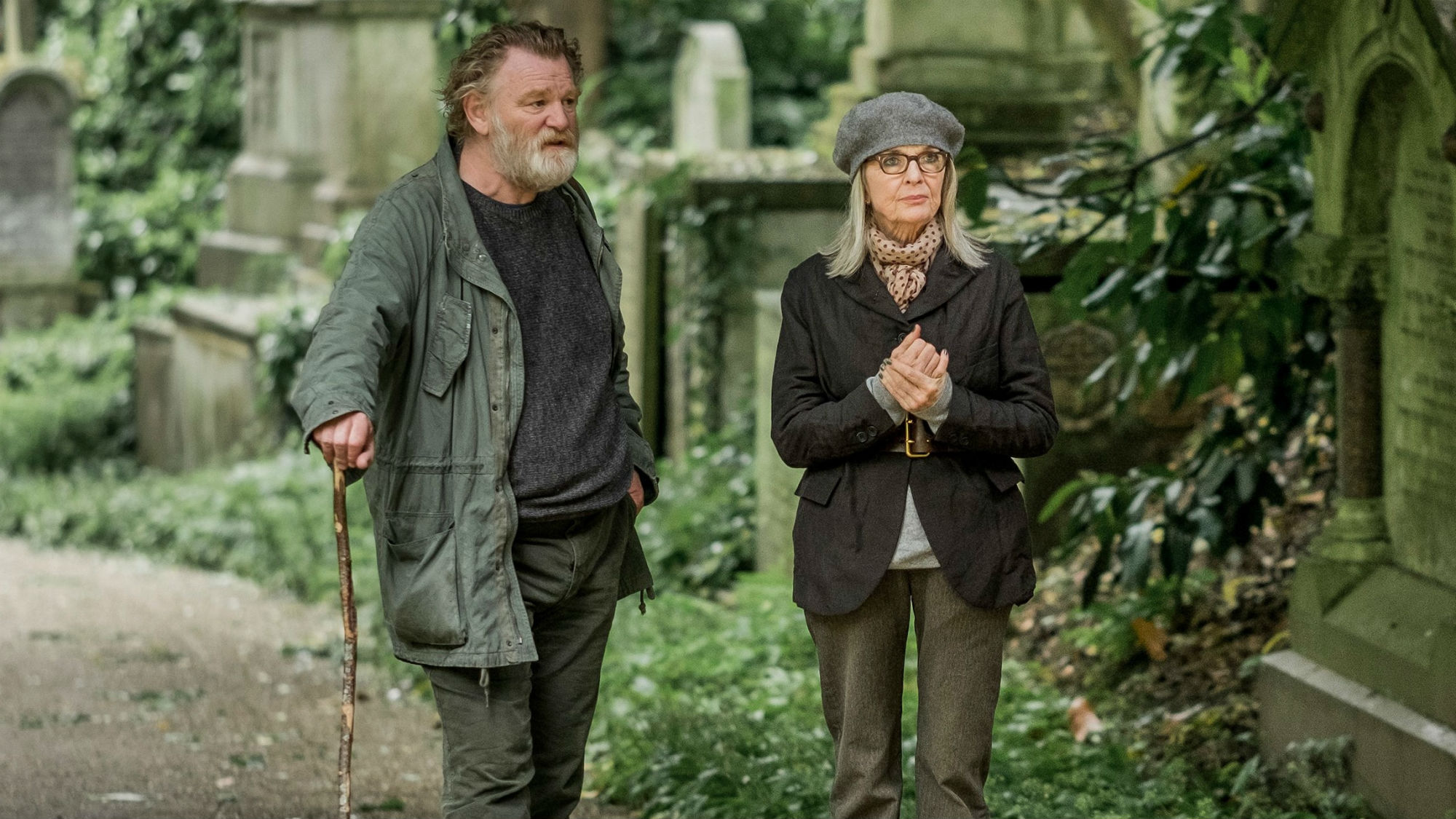 This British rom-com came out in the U.K. two years ago, so its U.S. release Friday definitely feels overdue. Loosely based on a true story, it centers on an Irish hermit (Brendan Gleeson) who lives in a makeshift shack on Hampstead Heath, one of London's loveliest green spaces. When his modest home is threatened by greedy property developers, he mounts a legal campaign to safeguard his right to stay there with help from a lonely local widow (Diane Keaton). What happens next probably won't surprise you, but it's hard to deny the appeal of a Brit-flick whose cast includes such redoubtable thesps as James Norton, Lesley Manville, Jason Watkins, and Simon Callow.
2. WHAT TO TRY EVEN IF YOU THOUGHT MADONNA COULDN'T SURPRISE YOU ANY MORE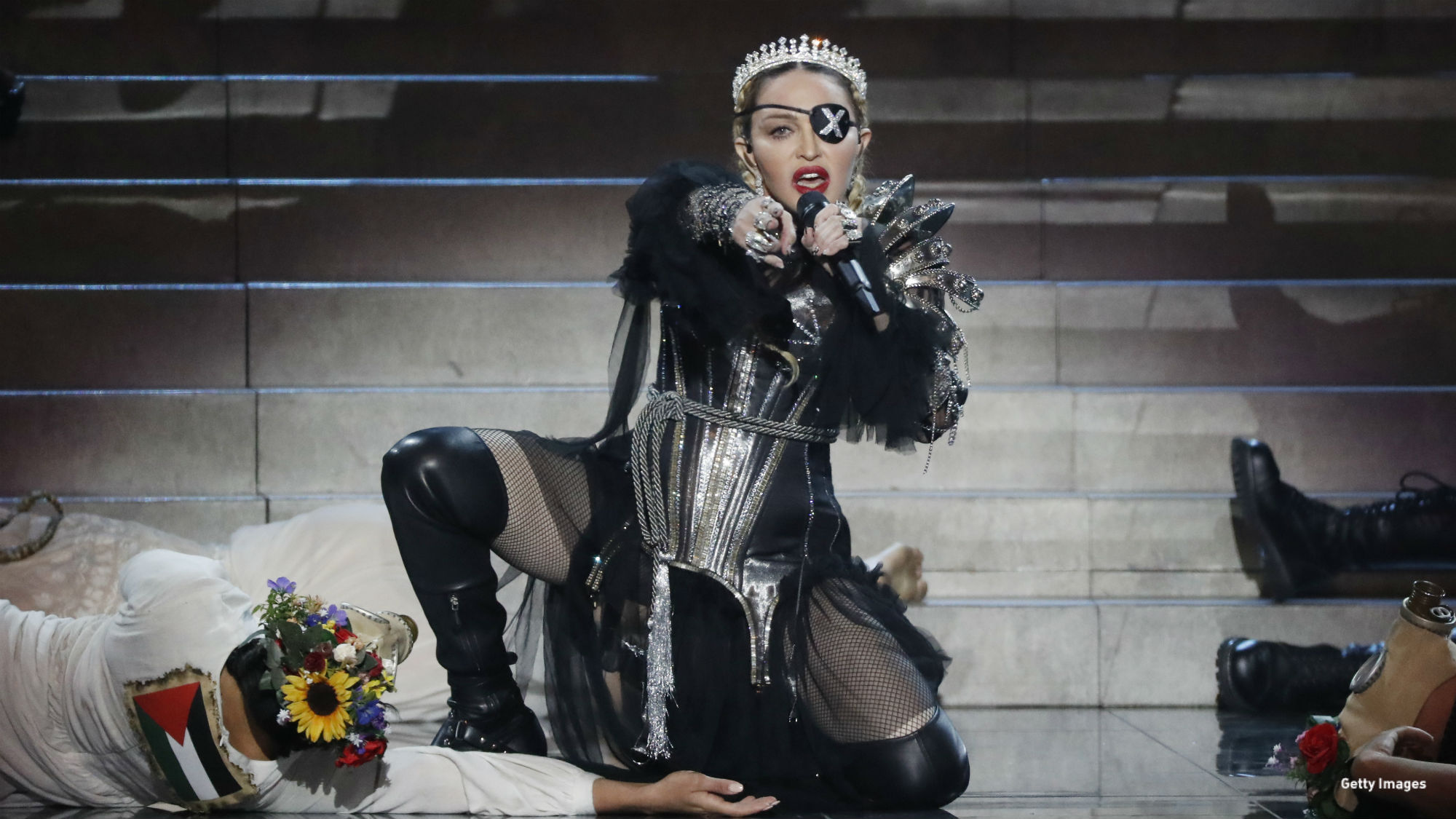 Early reviews suggest Madonna's new album dropping Friday isn't just a return to form, but also her strangest ever long-player. Latest trailer track "Dark Ballet," an ominous experimental pop song which borrows from Tchaikovsky, is definitely bracing. Elsewhere, the pop queen leans into glitzy disco, socially conscious balladry, reggae grooves, trendy trap-pop, and even trendier Latin pop–lead single "Medellín" is a sleek, low-key triumph. A certain fearlessness has always been one of Madonna's major strengths, and it sounds as though she's really let it roam on Madame X.
3. WHAT TO GO SEE FOR A DIFFERENT SIDE TO SIENNA MILLER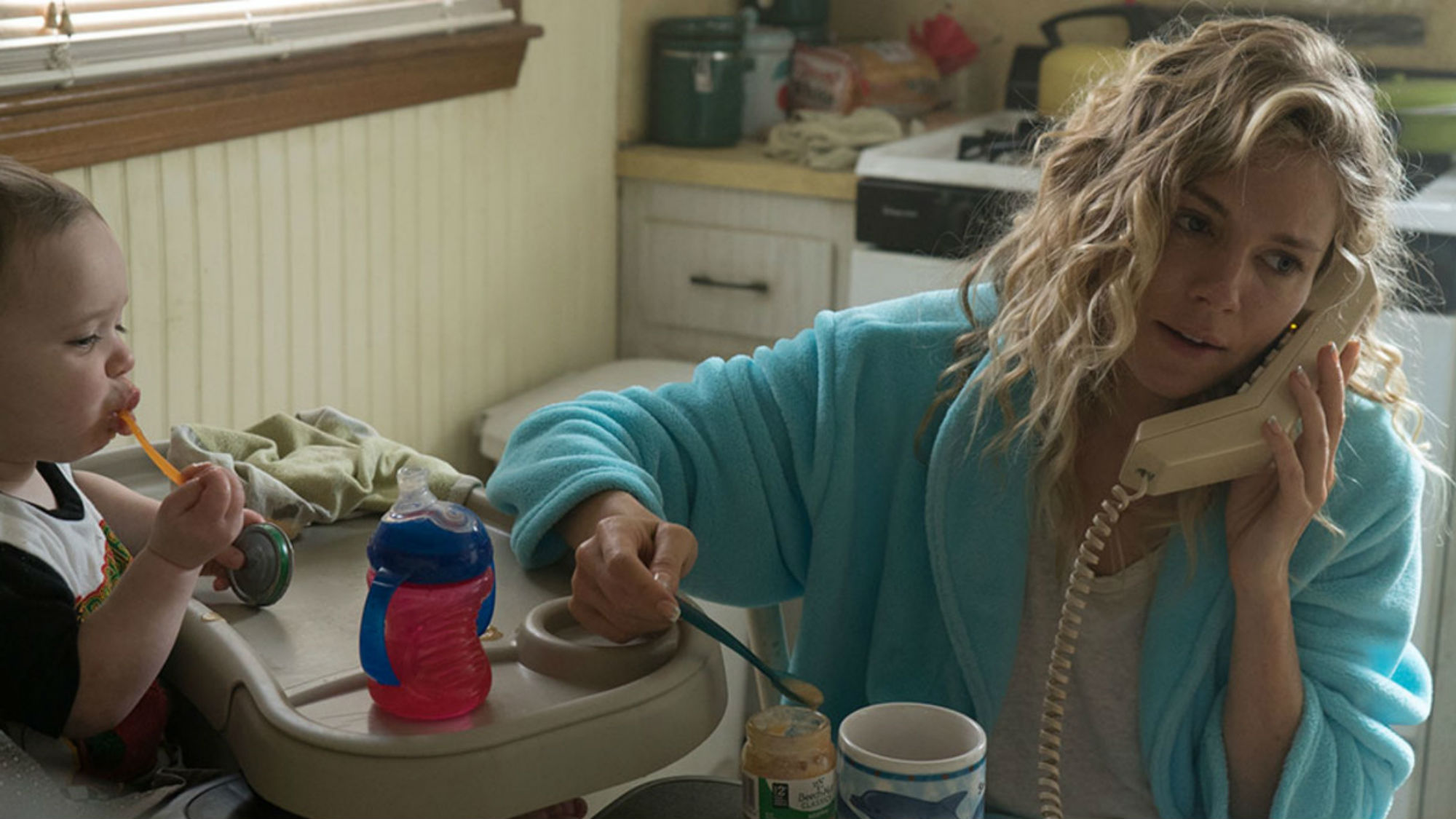 Thanks to strong supporting performances in the acclaimed movies Foxcatcher, High Rise, and American Sniper, Sienna Miller's acting talents no longer seem so undervalued. So, it's great to see her taking on a weighty lead role in this indie drama opening in select theaters Friday. Unfolding over an 11-year time period, American Woman follows Miller's character Debra as she rebuilds her life after a personal tragedy, gaining in confidence and agency along the way. With Christina Hendricks playing Debra's disapproving sister and Aaron Paul appearing as a dependable-looking love interest, the film's collective star power is definitely tempting.
4. WHAT TO GO SEE FOR A HEARTBREAKING REMINDER OF OUR RECENT PAST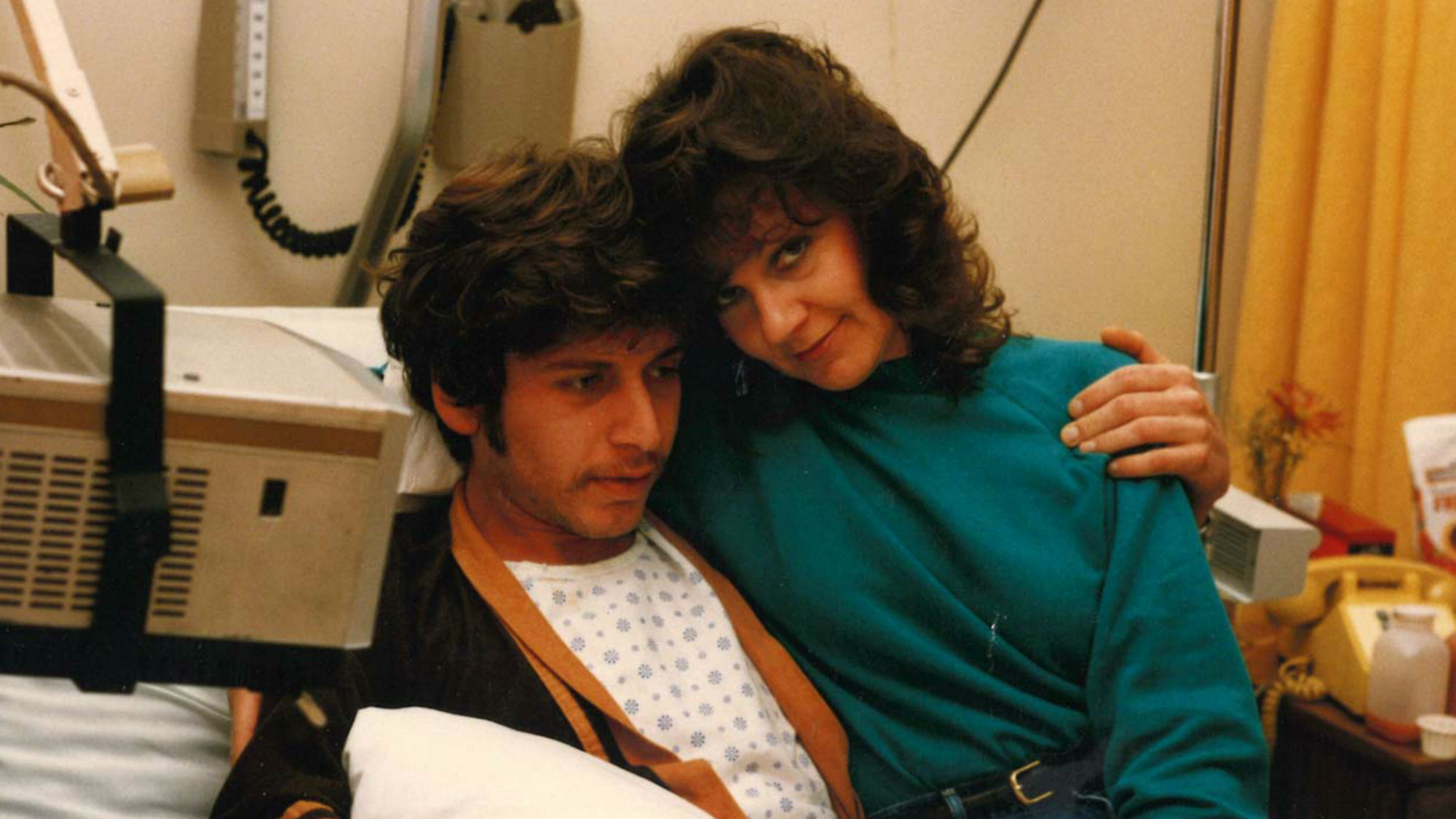 Opening in select theaters Friday, this documentary about the world's first dedicated AIDS ward is well-timed to arrive in the middle of Pride month. Formed in 1983 at a time when homophobia-fueled ignorance and prejudice surrounded the disease, Ward 5B at San Francisco General Hospital became known for the incredibly warm and relaxed care it gave to patients whom some healthcare professionals refused to touch for fear of infection. Co-directors Paul Haggis (Crash) and Dan Krauss (O.J.: Made in America) tell the ward's story using talking head interviews from people who were there at the time, so expect to be shocked, but also deeply moved.
5. WHAT TO LISTEN TO FOR A QUICK CONFIDENCE BOOST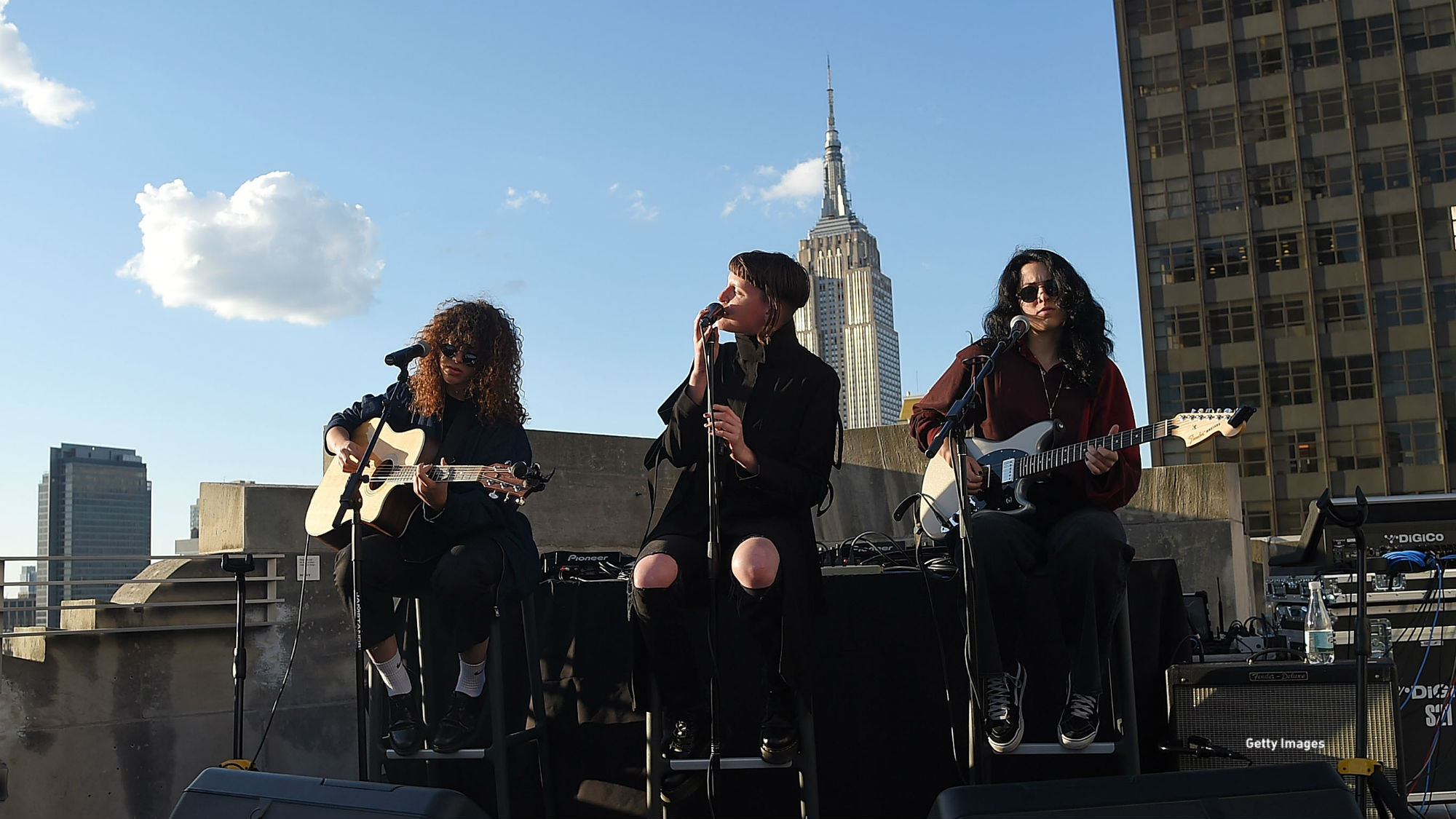 L.A. trio Muna won plenty of fans with their excellent debut About U–not least Harry Styles, who invited them to support him on tour. "Number One Fan," the first track shared from their upcoming second album Saves the World, is a lovely introduction to their passionate pop style. According to the band, it's not about fandom, but practising self-love. "It's a song about recognizing the negative voices in your head and learning to speak back to them," they explained Friday when it dropped. "Just as we can all be our own biggest haters, we can also decide to be our own biggest fans." A warmhearted message, for sure–and one wrapped here in a very catchy package.
6. WHAT TO READ FOR LOADS OF INSPIRING CAREER ADVICE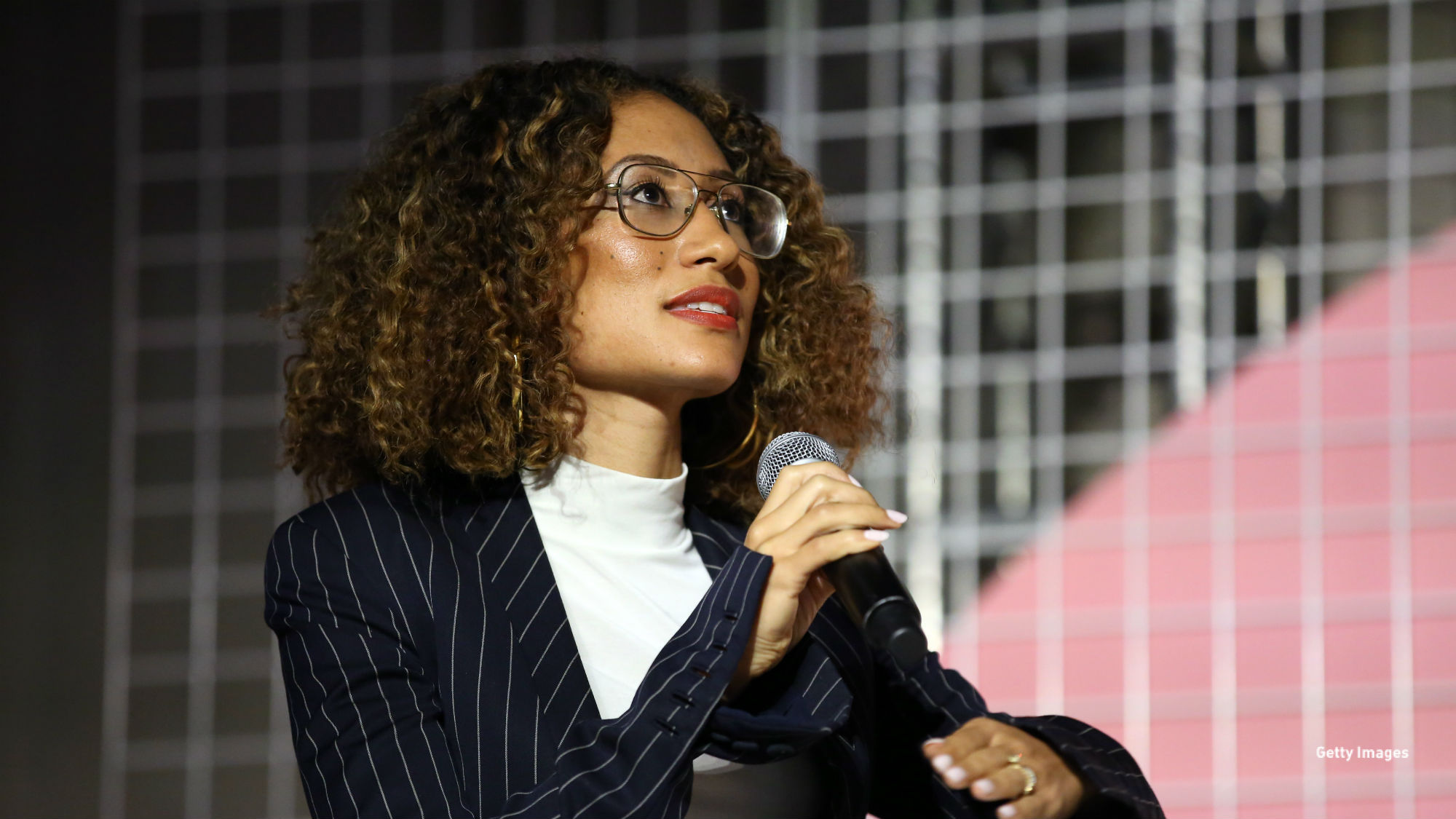 As editor-in-chief of Teen Vogue, Elaine Welteroth is credited with giving the magazine a strong social conscience and reputation for high-quality political content. Her new book published Tuesday is billed as"part manifesto, part memoir" in which Welteroth shares lessons learned during her boundary-breaking career: at 29 years old, she became the youngest editor-in-chief in Condé Nast history, and only the second person of African American heritage to hold such a senior editorial position. More Than Enough is already getting high-profile props: Ava DuVernay wrote the foreword, while Reese Witherspoon has said: "It's a book I would have loved to discover as a young woman starting my own career."
7. WHAT TO GO SEE FOR ITS SUPER-STACKED CAST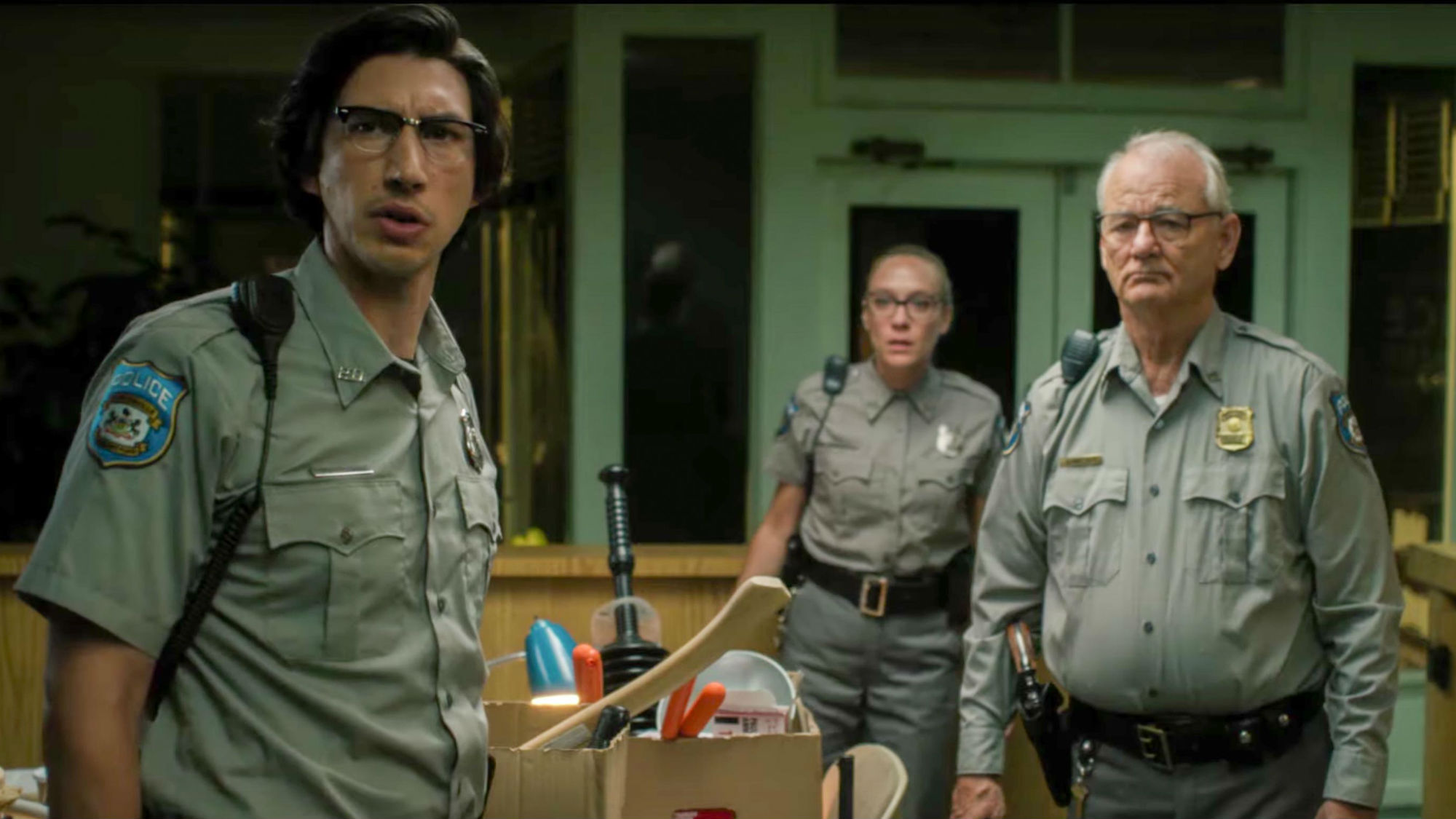 This genre comedy from cult director Jim Jarmusch (Only Lovers Left Alive, Broken Flowers) claims to have the "greatest zombie cast ever disassembled," which is a neat bit of wordplay as well as a pretty accurate representation of its ensemble. Bill Murray, Adam Driver, and Chloë Sevigny star as a trio of cops coping with a sudden invasion from the undead in a town whose inhabitants are played by the likes of Danny Glover, Steve Buscemi, Selena Gomez, Iggy Pop, and Rosie Perez. Some critics who caught this flick at Cannes found it a little too knowing, but if you like the idea of seeing Tilda Swinton wielding a Samurai sword, you can catch it in select theaters from Friday.
8. WHICH SUPERHERO TO FOLLOW ON TWITTER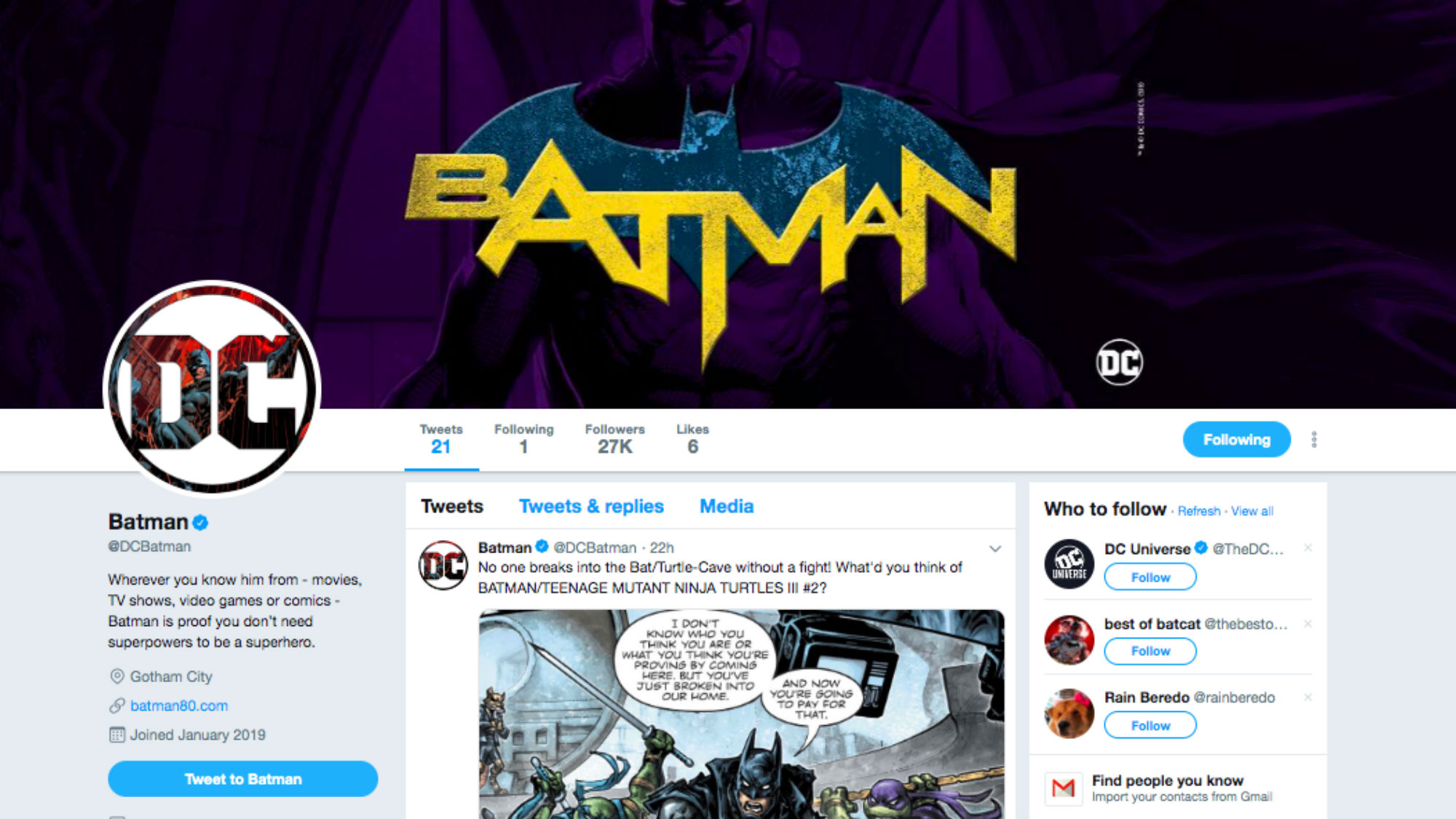 Yes, really–there's now an official Batman Twitter account! And its bio is, as you'd expect, kind of inspiring: "Wherever you know him from–movies, TV shows, video games, or comics–Batman is proof you don't need superpowers to be a superhero." Amen to that, Bruce Wayne! So far, the account has shared pictures from Batman comics, DVDs, and celebration events commemorating the character's 80th birthday. So, in the fullness of time, this might just be the place to find the first picture of Robert Pattinson as the caped crusader. Either way, @DCBatman has got to be a must-follow for comic-book aficionados.
9. WHICH BRAND NEW PODCAST TO CHECK OUT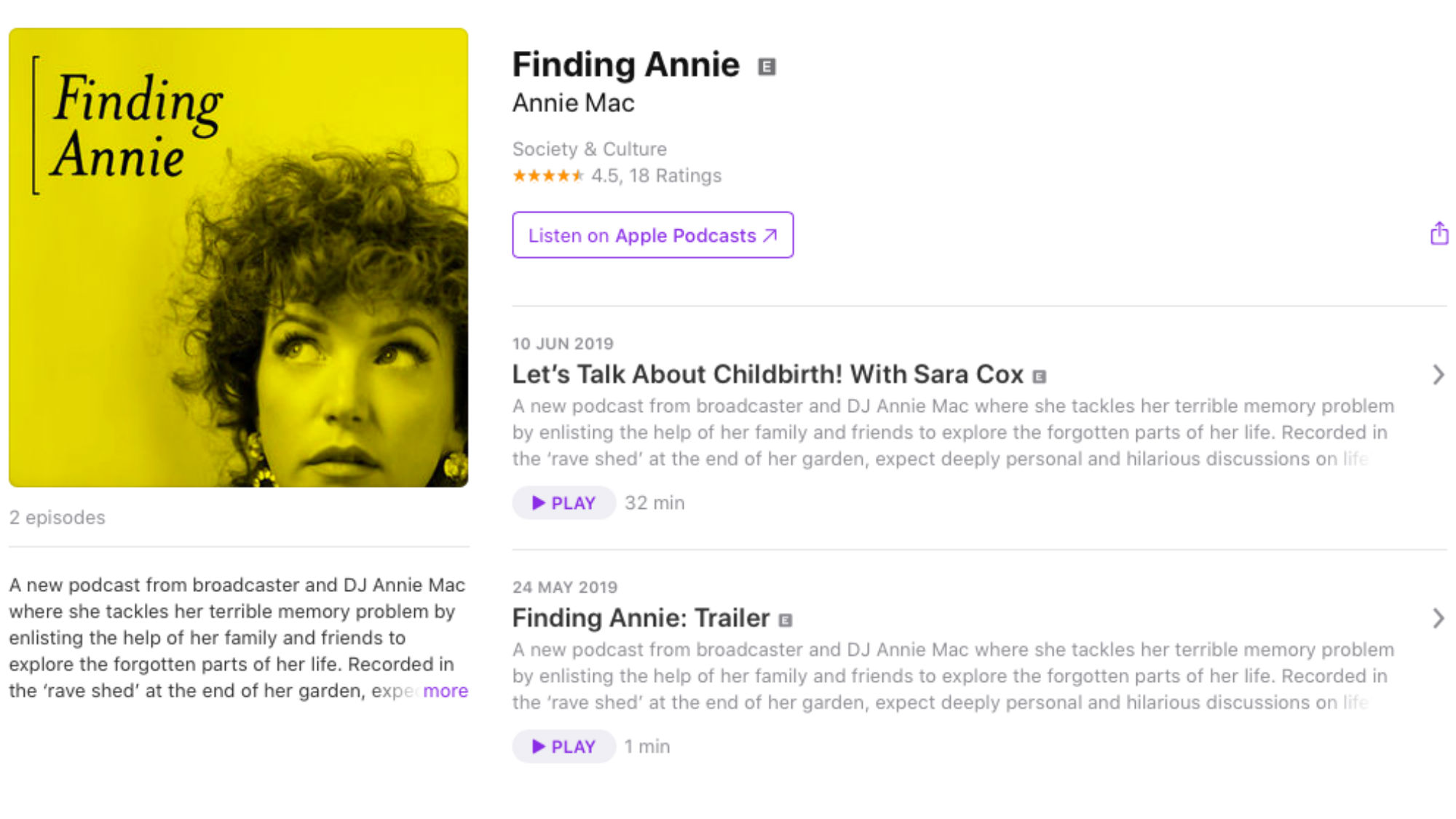 Launching today, this new podcast from Irish DJ-broadcaster Annie Mac has a pretty sweet concept: because she has such a terrible memory, each episode will pair Mac with a friend or family member who can shed some light on key moments from her past. It's apparently recorded in the "rave shed" at the end of Mac's backyard, which should add to the warm and intimate vibes. And because Mac says to expect some "deeply personal and hilarious discussions," don't be surprised if things get a little bit emotional.
10. WHAT TO ADD TO YOUR SUMMER BANGERS PLAYLIST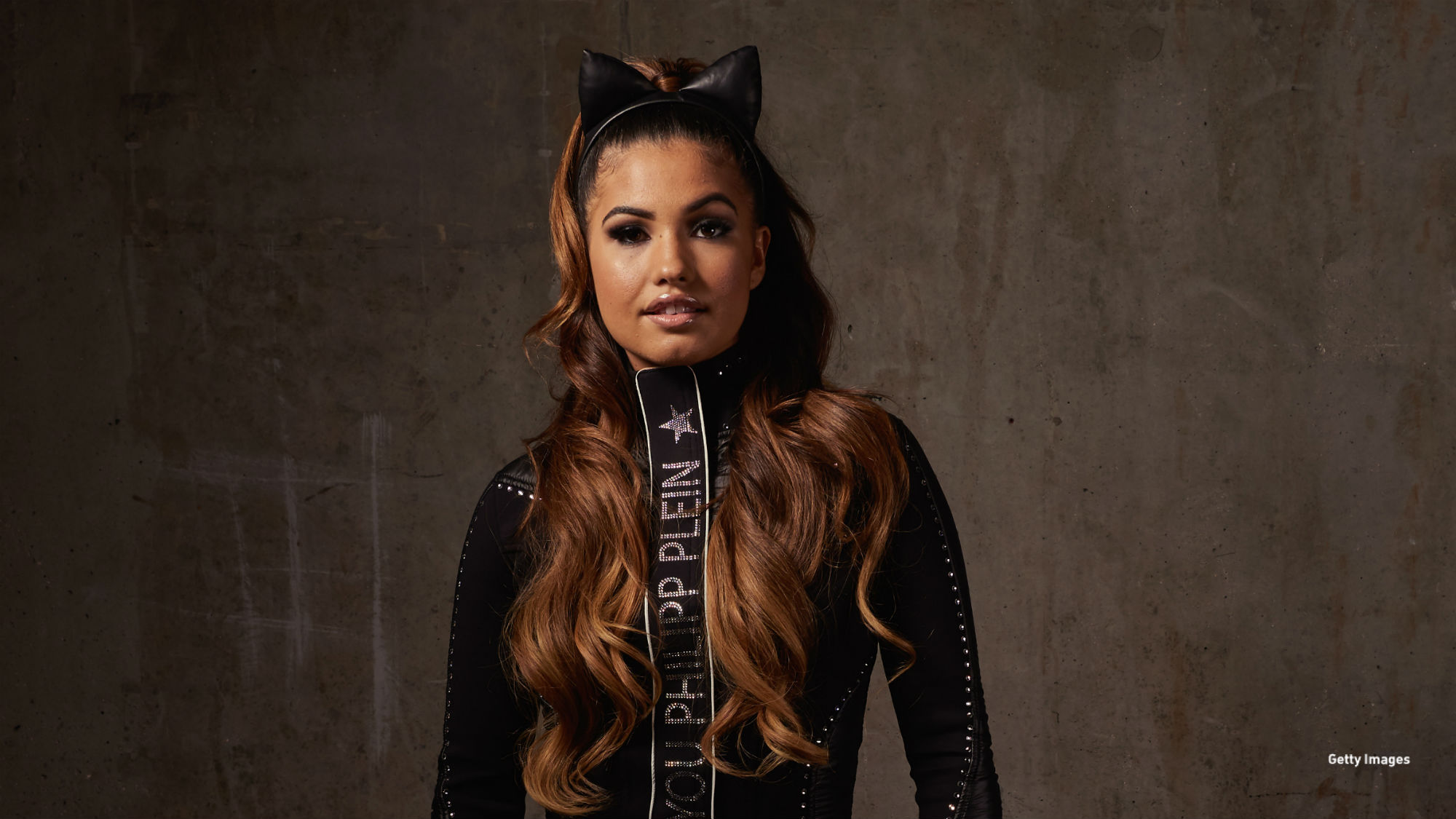 British singer-songwriter Mabel has music in her blood: her mother is Grammy-nominated artist Neneh Cherry, and her producer father Cameron McVey has worked with Massive Attack and All Saints. Her last single, "Don't Call Me Up," was her biggest yet, reaching number three in the U.K. and cracking the U.S. Billboard Hot 100, too. "Mad Love" sounds designed to build on its success. Co-written with Ed Sheeran collaborator Steve Mac, it's a super-on-trend tropical pop song with hooks that snag your ear the first time you hear it. Whatever the weather does this week, "Mad Love" is the perfect soundtrack to a cool, cool summer.
What are your plans for this week? 
Read More