Do you have a hectic schedule this week? Well, hopefully not too hectic, because this week's On the Beat is filled with shows, movies, and music you probably won't want to miss.
1. WHAT TO WATCH FOR TWISTS, TURNS, AND A TACITURN ANTI-HERO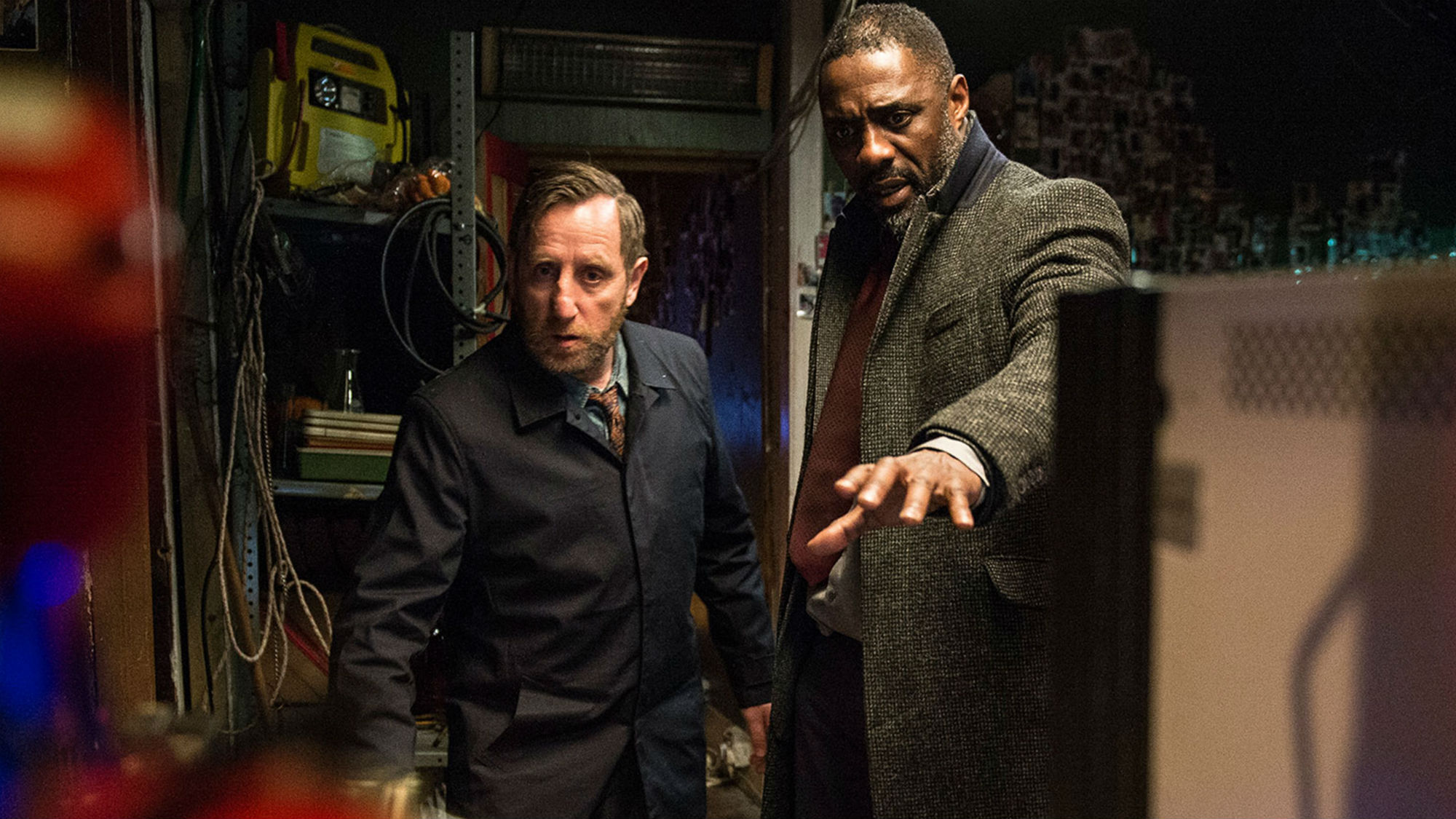 He's back! Season five of Luther sees Idris Elba's beloved but kinda dysfunctional detective investigate a grisly series of murders on the streets of London, aided by new recruit DS Catherine Halliday (BAFTA winner Wunmi Mosaku). Elba's DCI John Luther also has the return of Ruth Wilson's Alice Morgan to contend with, so you can bet your last ten-pound note he won't be getting chance to kick back and relax. Premiering Sunday at 8/7c on BBC America and airing over four-consecutive nights, this promises to be tense and super-gripping event TV. To whet your appetite, you can check out the trailer here.
2. WHAT TO GO SEE FOR HIGHS, LOWS, AND GREAT SONGS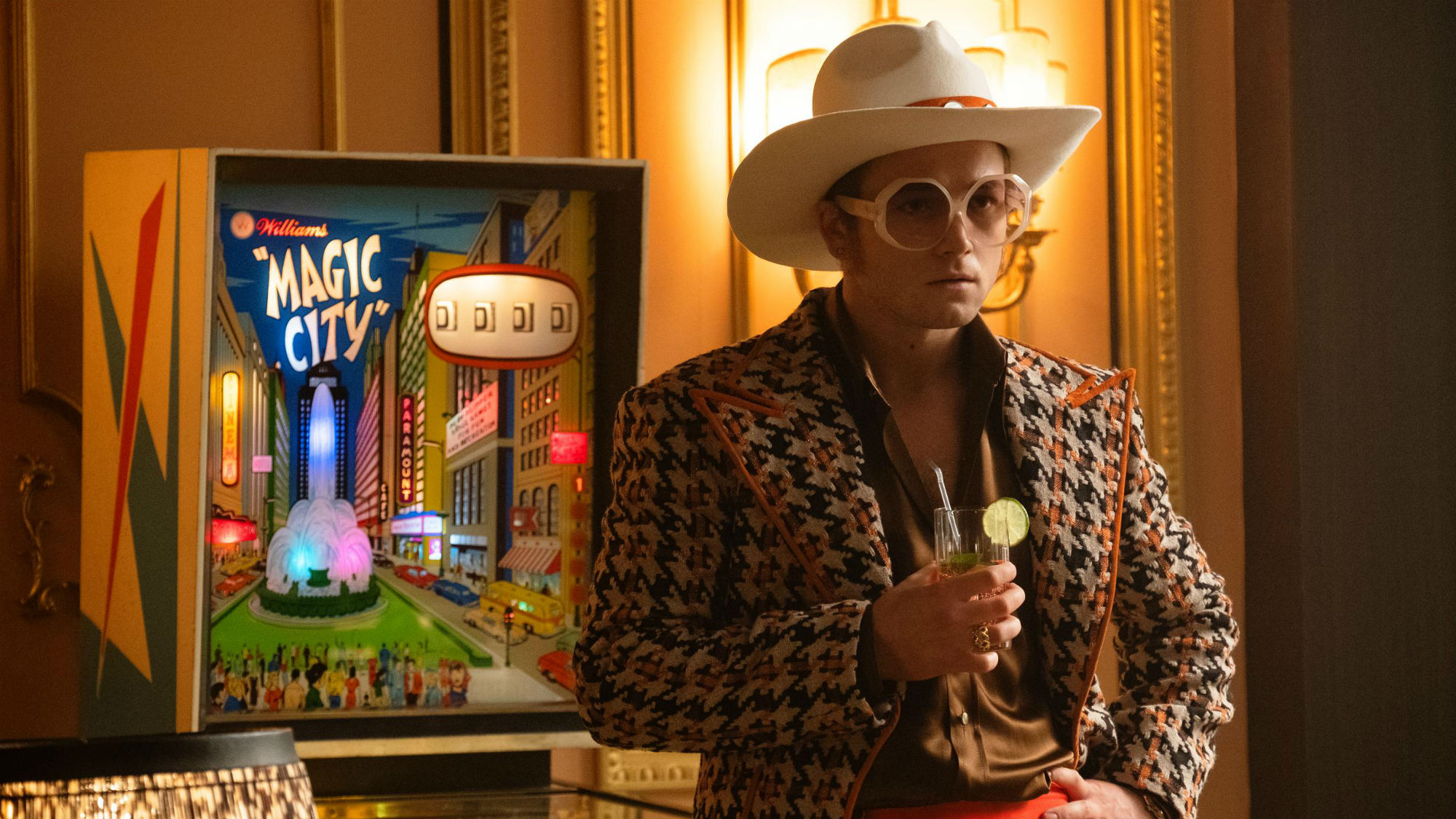 Opening Friday, this biopic of the incomparable Sir Elton Hercules John doesn't hold back. Director Dexter Fletcher (Sunshine on Leith) tells his story using proper movie-musical song-and-dance numbers, while screenwriter Lee Hall (Billy Elliot) delves head-on into John's battles with alcohol and substance abuse. Kingsman's Taron Egerton portrays the legendary singer-songwriter as he rises from a comfortable but unremarkable upbringing in the London suburbs to become one of the world's biggest rock stars, joined by Jamie Bell as his songwriting partner Bernie Taupin and Bodyguard's Richard Madden as lover and manager John Reid. If reviews from the U.K. are anything to go by, you'll leave the theater wanting to listen to Elton John's greatest hits.
3. WHAT TO WATCH WHEN YOU REALLY WANT TO BE SPOOKED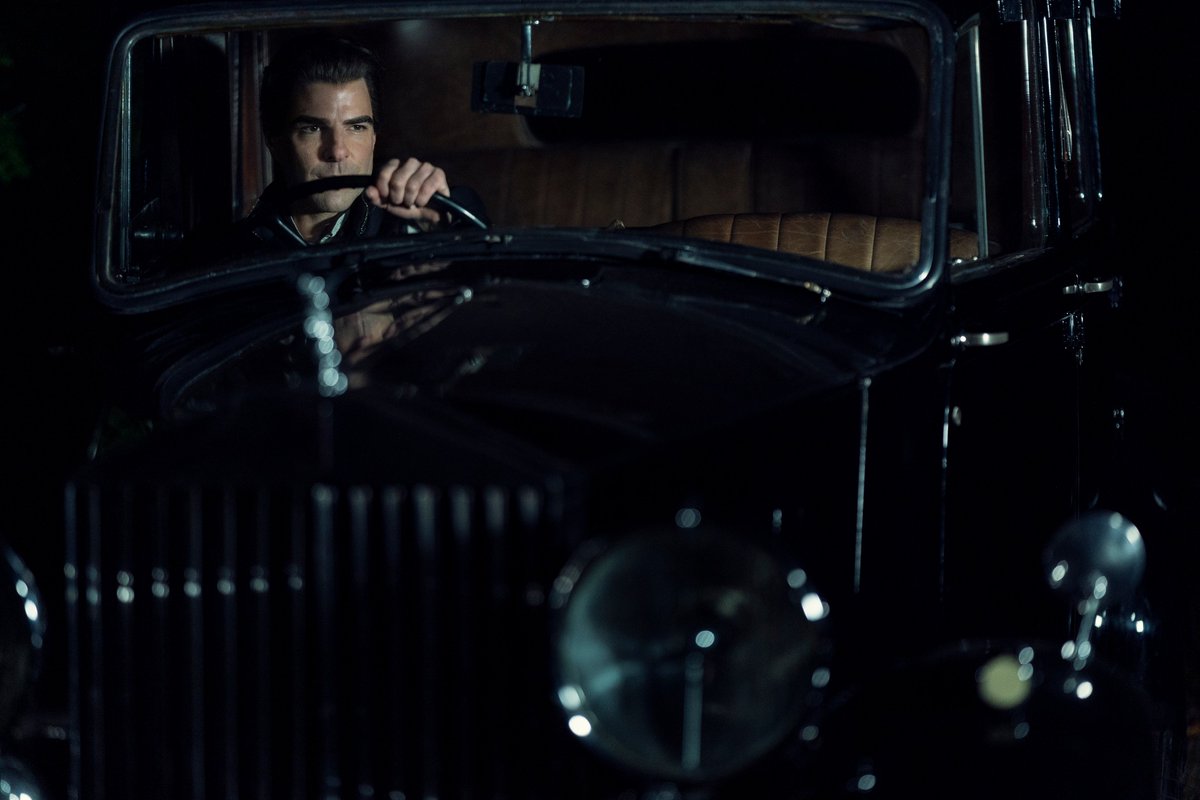 This new supernatural horror series has already won praise from Stephen King, who's called the footage he's seen "balls-to-the-wall scary." Based on Joe Hill's novel of the same, NOS4A2 (pronounced "Nosferatu") follows a young artist called Vic McQueen (Miss Fisher's Murder Mysteries actress Ashleigh Cummings) who discovers that she has a supernatural ability to track Charlie Manx (Zachary Quinto), an immortal serial killer who feeds on the souls of children. Premiering 10/9c on AMC, NOS4A2 looks like it frighteningly good TV—check out the trailer for a glimpse of why.
4. WHAT TO LISTEN TO WHEN YOU'RE IN THE MOOD FOR SOMETHING DIFFERENT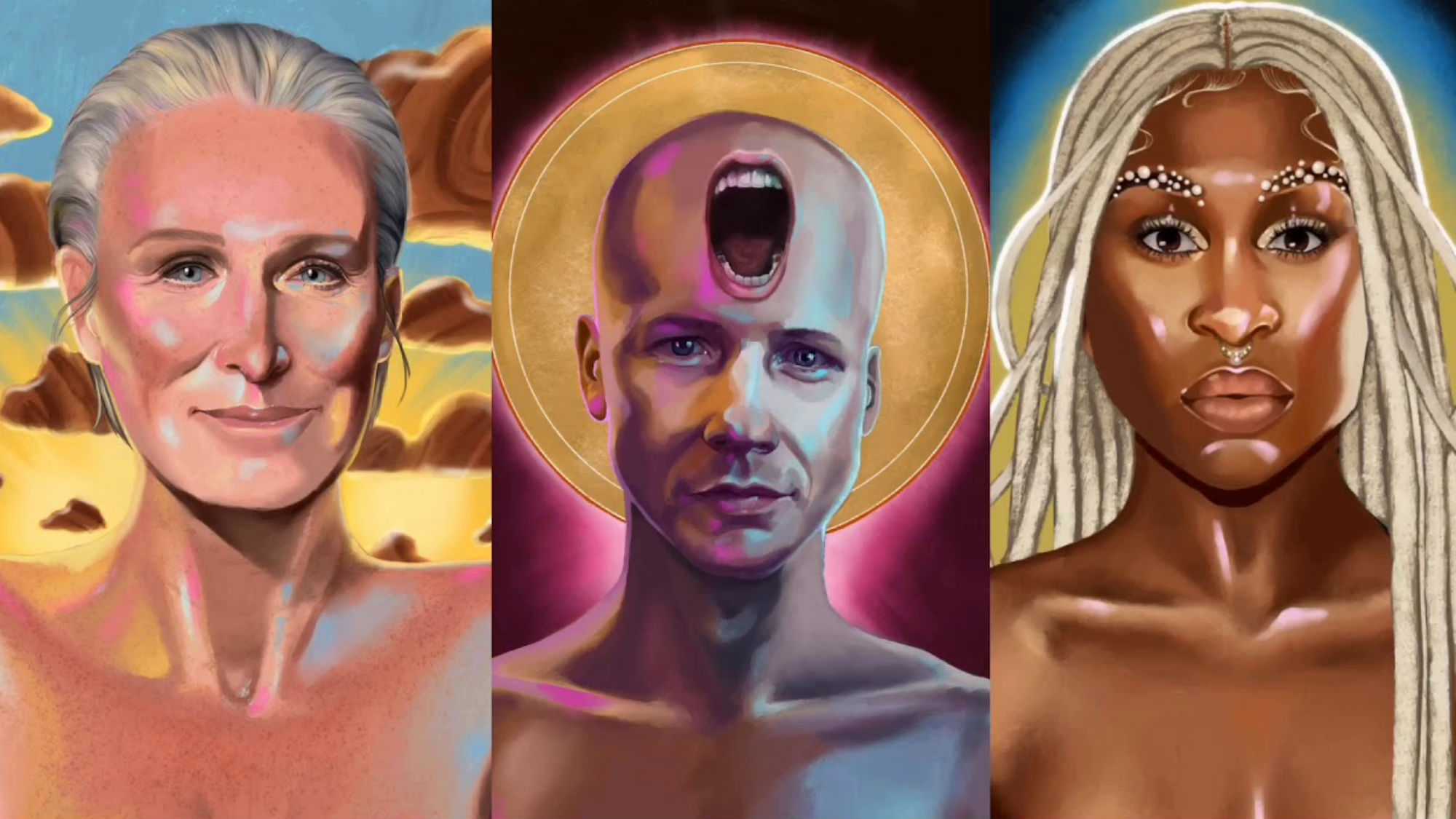 Co-created by cult hero John Cameron Mitchell (Hedwig and the Angry Inch, Rabbit Hole), this musical podcast is a unique and ambitious proposition. Over 10 episodes, it tells the story of Ceann (Mitchell), a small-town outsider who creates a "tumor telethon" to raise money for his cancer treatment because he has no medical insurance. It contains enough Hedwig references to please Mitchell aficionados—Ceann even lives in the same trailer as Mitchell's famous creation—and newbies should enjoy guest appearances from Glenn Close, Patti LuPone, Cynthia Erivo, and Marion Cotillard. The final two episodes premiere today, so if you find yourself getting hooked, you can binge-listen the entire season!
5. WHAT TO LISTEN TO FOR A REMINDER OF A SERIOUSLY IMPRESSIVE VOCAL TALENT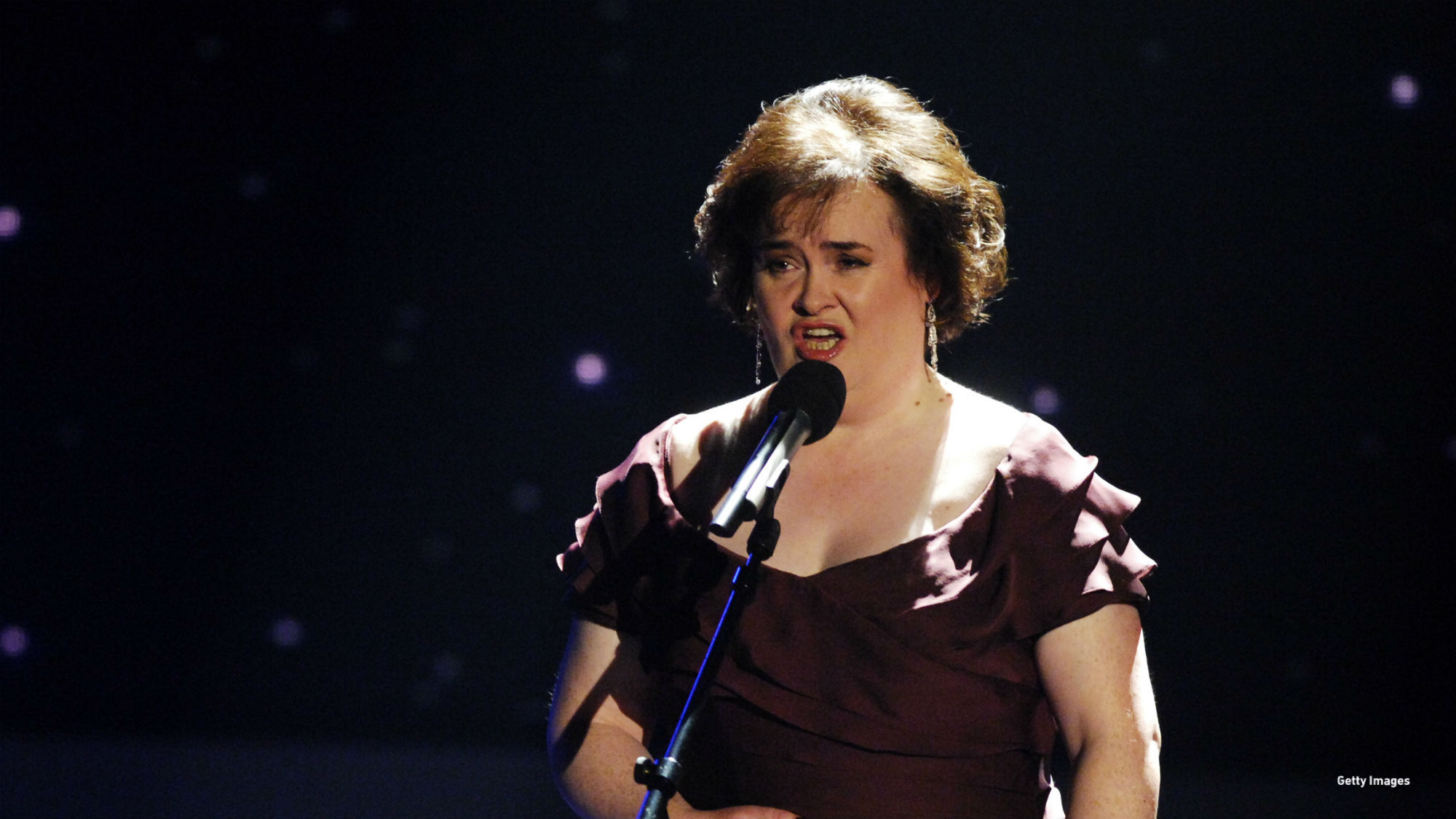 Believe it or not, but it's now been a full decade since Susan Boyle sang "I Dream a Dream" on Britain's Got Talent, stunned Simon Cowell, and became a global phenomenon. This compilation album dropping Friday collects highlights from the Scottish singer's career so far, including her popular versions of The Rolling Stones' "Wild Horses" and Lou Reed's "Perfect Day," and adds four new covers including her take on Ben E. King's "Stand By Me." It's all thoroughly tasteful, of course, but there's still no doubting the powerful purity of Boyle's voice.
6. WHAT TO CONSIDER SEEING EVEN IF YOU'RE NOT NORMALLY A HORROR FAN
This horror flick hitting theaters Friday has plenty to recommend it: it sees Octavia Spencer reunite with The Help's director Tate Taylor, but this time in a lead role that feels more than timely. "These types of roles haven't really been available to women of color," the Oscar-winning actress said recently. She plays the title character, a lonely veterinary aide from Ohio who's welcomed into a local clique of teenagers despite the age gap, but then becomes dangerously obsessed with them. Factor in a supporting cast that includes Luke Evans, Juliette Lewis, and Alison Janney, and Ma looks like it could be a mother of a scary movie.
7. WHAT TO WATCH IF YOU APPRECIATE DRAMA WITH REAL TEETH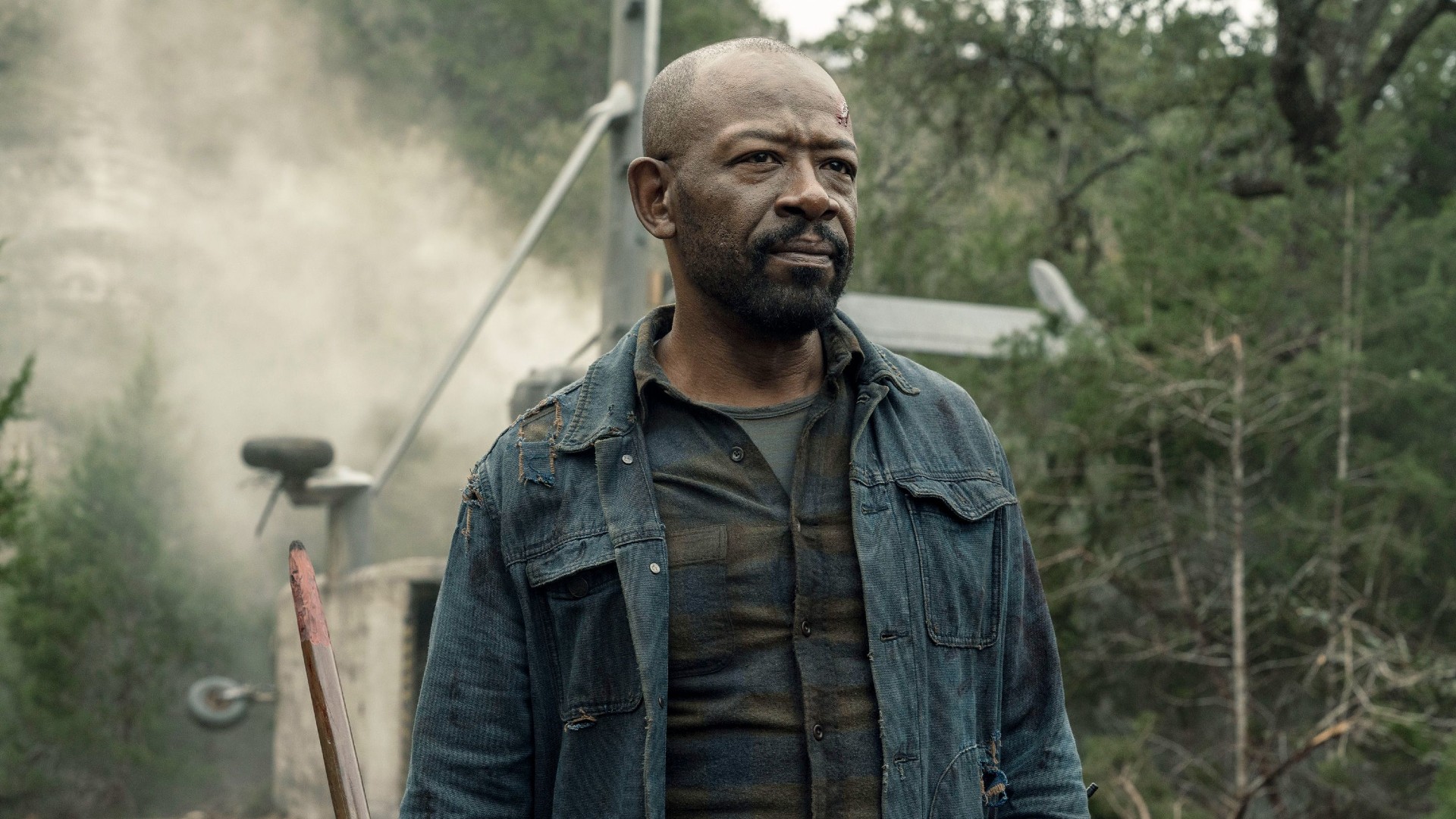 Season five of The Walking Dead's hit companion series begins in, well, pretty optimistic fashion. Lennie James' Morgan is leading the group as they altruistically seek out survivors and try to make the post-apocalyptic world a little bit better for everyone. But…will this last? Well, the official synopsis teases that "their mission of helping others will be put to the ultimate test when our group finds themselves in unchartered territory—one which will force them to face not just their pasts but also their fears." So, in short, don't count on it! It kicks off Sunday at 9/8c on AMC, and you can check out the trailer here.
8. WHICH INSTAGRAM TO CHECK OUT IF YOU HAVE A THING FOR PERIOD DETAIL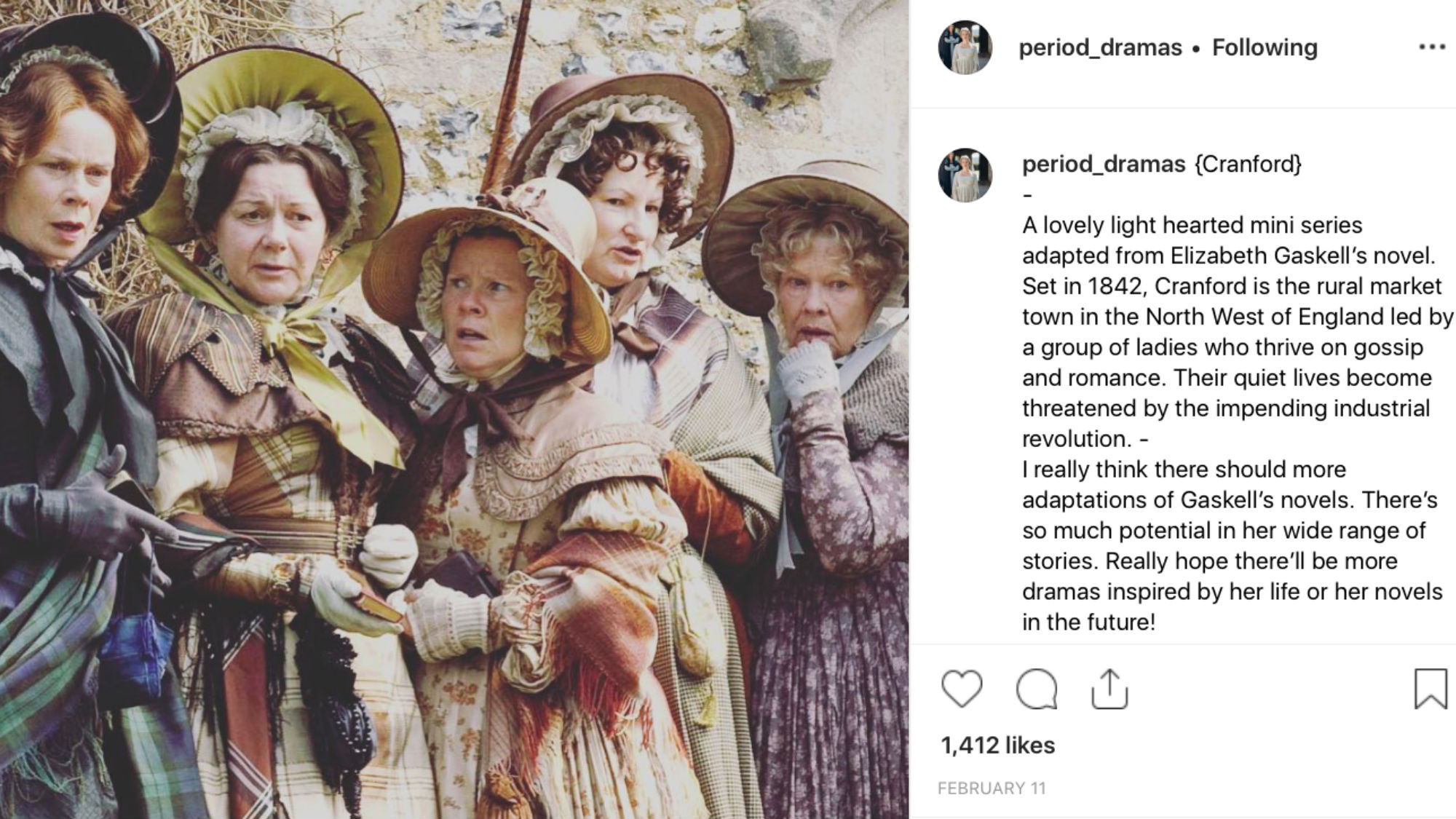 This fan-run Instagram account does exactly what you'd expect, and that's why it such a delight. Every few days, it shares a still from a period movie or TV show–sometimes new, sometimes a little older-with a caption explaining the premise and why you should give it a go. It doesn't discriminate between British and American titles, or prefer any one period to another, so if you're in the market for some awesome new historical drama, it's a fantastic first port of call.
9. WHAT TO GO SEE DURING A LEISURELY AFTERNOON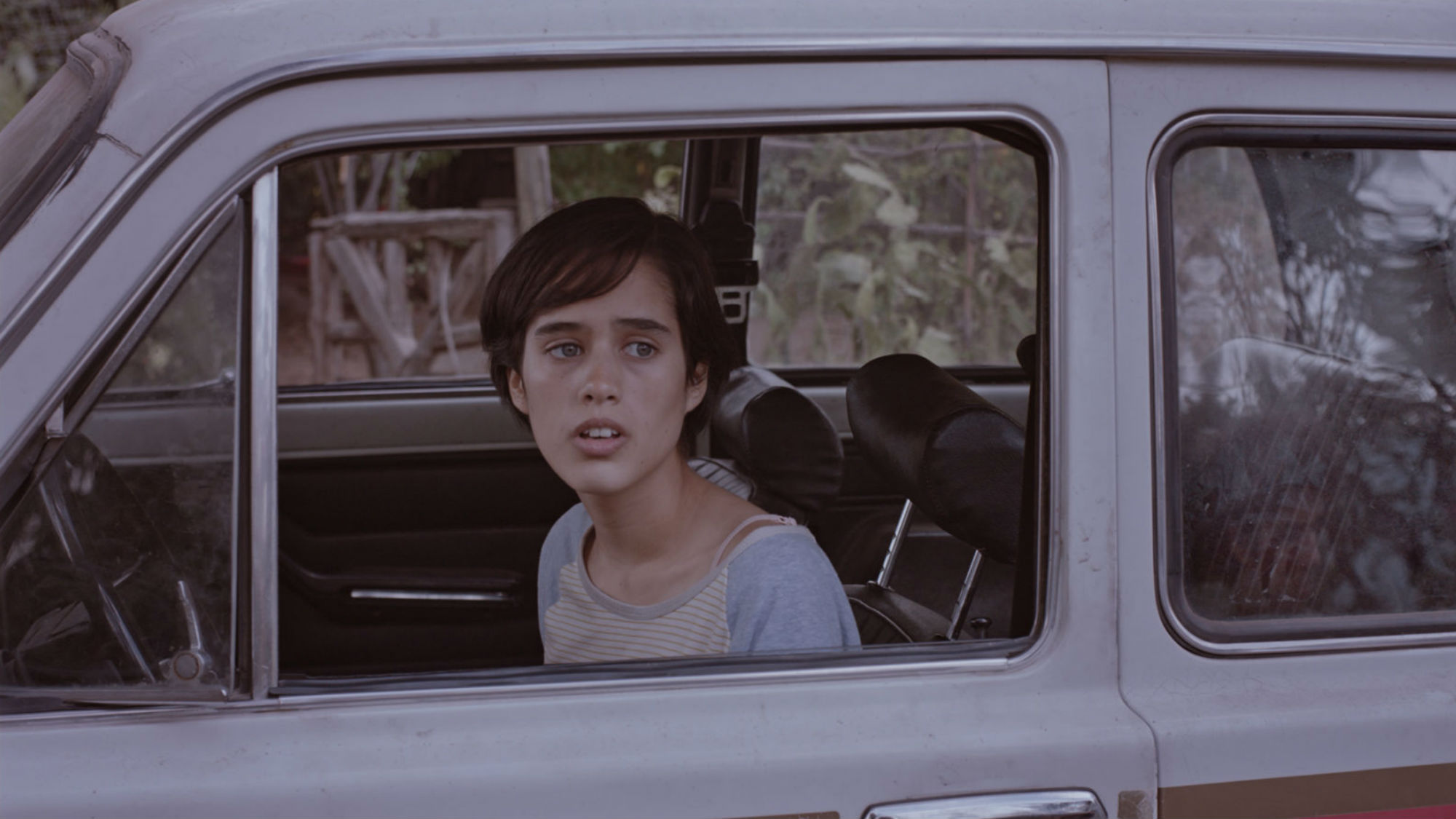 Opening in select theaters Friday, this coming-of-age film from acclaimed Chilean director Sotomayor Castillo has an intriguing setting. It takes place in 1990, shortly after the fall of Augusto Pinochet's military dictatorship of Chile, in an ecological commune where residents have chosen to live without electricity. Demian Hernández plays lead character Sofia, a 16-year-old girl navigating adolescence in this somewhat cut-off environment while becoming increasingly aware of changes happening in the outside world. Reviews from film festivals suggest Too Late to Die Young will particularly reward viewers who can appreciate its more ambiguous moments and deliberately languid pacing.
10. AND FINALLY, WHAT TO ADD TO YOUR PARTY PLAYLIST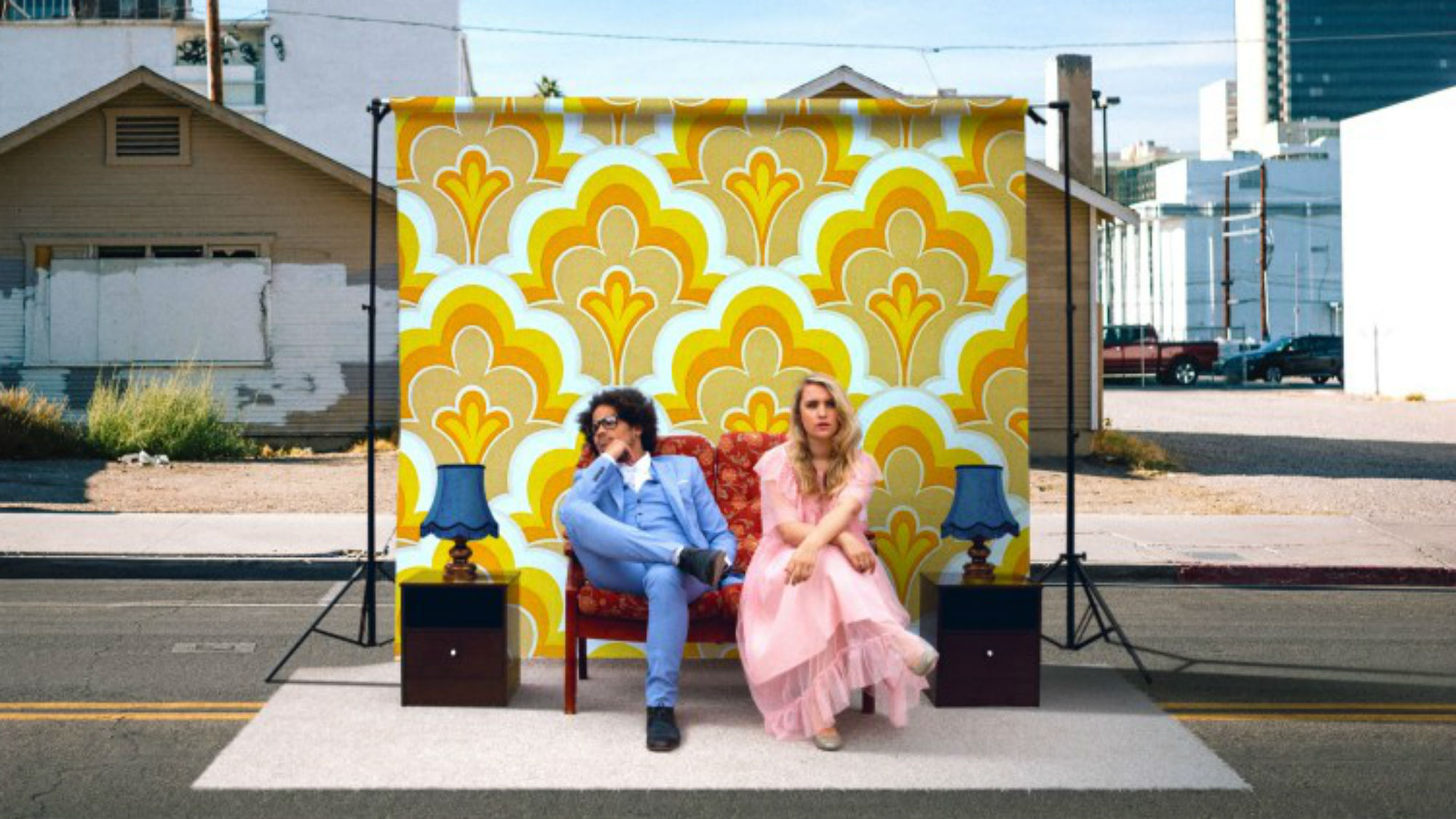 Separately, DJ-producer Sigala and singer-songwriter Becky Hill, both Brits, have been responsible for a slew of dance-pop hits in recent years. So it makes sense that "Wish You Well," their new collaboration, already sounds like a summer party anthem. Hill's proper dance diva vocals sound terrific over Sigala's heady house beats, and the song's sentiment is sweetly uplifting, too. "It's sad we're not together, but I wish happiness for you," Hill sings at the start. Don't you love a catchy song which has its heart in the right place?
What are your plans for this week? 
Read More